Social Media Videos: 9 Low-Budget Ideas To Boost Engagement

15

min read
Reading Time:
10
minutes
If you're planning on leveraging social media videos to boost brand awareness, engage with your audience, and grow your business, you need to take the time to put a clear content marketing and social media strategy in place. The potential ROI from a well-executed video campaign is immense when you consider the following:
Despite the potential reach and engagement it can bring, some businesses are still hesitant to include video marketing in their social media marketing strategies. Why? For many, it comes down to a lack of ideas and limited budgets for social media content.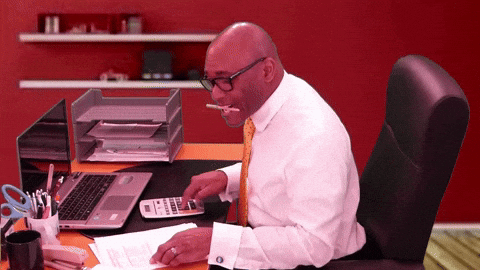 But here's the good news. You don't have to break the bank to create a good online video for your social media community. You don't need professional video equipment or an Oscar-worthy script. But you must be creative, committed, and willing to often experiment (and fail). The best video is the one that engages your audience. Not the one with the biggest budget.
There are endless video formats you could use, but here are 9 low-budget ideas for social media videos that you can use to drive more engagement with your social media video marketing and meet your business goals.
1. Get real with live streaming
You don't need fancy equipment, expensive actors or influencers, or a pristine film set to create a viral or engagement-driven high-quality video for your social media platforms. Some of the most popular videos shared by businesses and brands today are the ones that are recorded directly from a smartphone.
These informal, inexpensive videos allow brands to connect with followers and prospective customers on a deeper, more human level. They offer viewers a stark contrast to the polished videos they are used to seeing from big brands with big video budgets.
Some brands even take this particular video strategy one step further and produce live videos on their social media channels to attract and engage with followers. Social media users are taking notice. The use of Facebook live video increased by 50% in 2021.
If you want to connect with your followers and boost engagement on your social media pages, whether Facebook, Instagram video, Snapchat, Twitter or LinkedIn, make a plan to go live on video in the near future.
Live videos offer just as many possibilities as pre-recorded content but with the added bonus of viewer interaction. If you're considering filming tutorials for new products, streaming them live will allow viewers to ask questions that you never knew needed answering.
You could also offer a behind-the-scenes look at your business operations, introduce an upcoming product or feature, produce how-to videos or do a Q&A session with active followers on your page.
The great thing about live videos is that they're interactive and they get your audience involved. That means they'll feel like they have a voice and that your brand is listening.
You can go live across several platforms, including YouTube, Facebook, TikTok, Instagram, and Twitch. Through your social media metrics, you'll know which platform is the most popular with your customers and target audience. If you stick to one platform for your live video, it will make it much easier to engage with your audience.
Here's an example of a live Facebook video from Benefit Cosmetics.
2. Record a happy customer
Another easy way to boost engagement with social media videos is to share videos that feature your satisfied and most loyal customers talking about their experience working with your company, using your products, or interacting with your employees.
79% of people
say user-generated content highly impacts their purchasing decisions.
If you want to build trust with prospective customers, don't spend all your time showing them video developed about your new products. Customers expect you to inundate them with promo videos waxing lyrical about your latest product. It means a lot more when testimonials come from a real customer, just like them.
You can capture videos from happy customers to use in your video marketing strategy in several ways.
The easiest way is to let your customers record the video themselves. Reach out to them and see if any of them want to create a video. Although, in the age of the influencer, you'll find some of them may take it upon themselves to create their own video about your product before you've even thought about it!
You can also record conversations with customers, either over Zoom or in person. But both of these options require a bit more work on your part and potentially travel.
Just remember to get permission from them to use their video on social media, your website, and in any future marketing campaign.
Top tip: Always include an engaging CTA (Call to action)
3. Unbox something new
Because of the nature of software and eCommerce business, you usually don't have the opportunity to sell your products to your customers face-to-face. As a result, it's vital to think about what experience you want your prospective customers to have when they interact with your brand for the first time, evaluate your products, and either hold them in their hands or gain access to them for the first time.
One great way to help your followers understand what kind of experience they'll get when they buy from you is to create an unboxing video. And yes, it's exactly what it sounds like. It shows the experience of opening or using your product for the very first time. It highlights the exact experience that every new customer will have when they buy from you.
Unboxing videos do not require expensive video equipment. The more real and authentic they look, the better. If you're selling physical products, have someone hold your smartphone as you unbox the product with your hands.
If you are selling software, record an explainer video, detailing the experience of logging into your product for the first time using a tool like Loom. You should also speak during the video and walk followers through each step of the process.
4. Announce a winner
Contests have long been a popular way for brands and businesses to boost engagement on their social media pages. Tools like Rafflecopter and Gleam make it easy to manage giveaways, sweepstakes, and user-generated submission contests on your page.
You can also use the tools to select a winner randomly, but how you announce the winner is entirely up to you. This is where you can get creative with video.
The next time you run a contest on any of your social networks, don't announce the winner by posting a photo of the name or publishing a text-based post tagging the winner. Instead, record a video of you creatively revealing the name. You could take this one step further and boost engagement by going live on video to announce the winner.
Announcing the contest winner on video will be more exciting and spark more engagement from your followers. It will also help you further connect with prospective customers on a human level by allowing you to talk to them as if they were in the room.
5. Try stop motion
If you're not comfortable recording video on your smartphone or being live in front of the camera, you still have options for social media videos.
Instead of recording and packaging moving footage, you can string together a series of photos with music in the background instead.
Video maker software like iMovie and others make this type of video fairly easy to create and export. Here are some examples of photos you could combine into a stop-motion video:
Photos that show how to use your product in a few steps
Photos that show a few of the best features your product has to offer
Photos that offer education relating to your product or industry
Photos that show who your employees are
These types of videos should be relatively short, no more than 10-15 seconds at the most.
Want to see an example of stop-motion animation? See one here from Spanx.
6. Get creative with employees
These days, consumers don't just want to know they're buying great products. They want to know they're supporting a great mission and working with good people. As a business, you can help them understand who the people are behind your business by creating videos that feature your employees.
Your employees are often the biggest advocates of your products, and they know your customers and prospective customers best. They understand their pain points, what they care about, and what they need to hear to be convinced to buy or convert.
If you have a few great employees that you want your customers to know better, invite them to create a short video with you to share on social media. Here are a few examples of videos you could create with your employees to fuel engagement with your followers:
Q&A hosted by one of your senior employees
Employee takeover video that gives followers a behind-the-scenes look at their job
A series of product education videos recorded by your employees
Fun, entertaining videos that help followers understand what kind of people are working for your company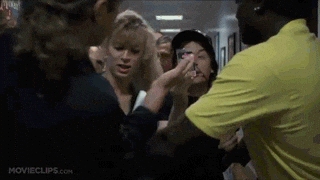 The options for this type of video are virtually endless, so the best thing to do is talk with your employees about the kind of video they'd like to help you create.
7. Go seasonal
Different seasons and holidays throughout the year also give you good opportunities to create social media videos that your followers will want to watch and engage with.
Instead of sharing similar videos all year round, consider creating videos that piggyback on holidays or events throughout the year.
For example, if it's winter where you live and work, record the same video that you would any other time of year, but use the snow as your backdrop. If it's a beautiful summer day, record a video from a kayak or mountain bike. The point is to do something unexpected that will catch the eyes of your followers and entice them to keep watching to learn more.
You could also do something as simple as changing your wardrobe when you record videos depending on what season or holiday is coming up. For example, if you're recording a product demo with a tool like Loom, wear a red sweater or a tie with hearts. Do something small that delights anyone who comes across your video in their social feed.
Instead of their usual product videos, cosmetic manufacturer LUSH publish a Halloween special featuring their make-up.
8. Add captions to videos
According to HubSpot, 69% of users watch video without sound. To boost engagement on your social media videos, add captions that your followers can read before deciding whether or not to turn the sound on.
Adding captions to your videos is relatively simple. You can use the caption suggestion tool built into Facebook and YouTube and edit them accordingly, or you can upload a .srt file from your computer. For more help with either of these two options, read this helpful guide from Facebook.
Brian Wallace, Founder of NowSourcing, writes that you should "Try to caption videos whenever possible. Engagement tends to do better when people are scrolling through their feeds, and they can read to decide. It algorithmically scores better, is better for SEO, and people with disabilities.
"Goldie Chan and I started the #accessforall campaign on LinkedIn to exemplify this. You can use apps like Clipomatic, make your own .srt file manually, hire someone to do it, or try uploading to YouTube to have it created automatically."
9. Use vertical or square dimensions
Up until very recently, humanity has watched moving pictures in a horizontal format. Whether in a living room or in a cinema, they were always horizontal. Since the rise of the smartphone, only in the last few years has vertical video become a legitimate format in its own right.
4.7 billion people use social media, and 80% of that traffic comes from mobile devices. That's a huge number of people, especially when you consider 94% of people hold their phones vertically all the time.
With those huge numbers, it's clear to see why vertical or square videos are important. Snapchat started the vertical video revolution, and they say vertical videos are watched to completion 9 times more than horizontal videos.
Nowadays, everyone is taking vertical video seriously. TikTok, dealing almost exclusively in in the format, has exploded since its launch in 2016. Instagram stories and reels are other outlets ripe for this style of video.
You need to consider if you're going to use vertical or square videos when you're filming your content. If you're using a phone and shooting native video for TikTok or Instagram stories, you're most likely holding your phone vertically anyway. If that's the case, then there are no issues. But if you're shooting with a purpose-built camera or horizontally, you need to consider your shots' framing to ensure they still work when cropped to square or vertical.
Bonus tip: Curate video clips and share on social media
There are a few ways in which to find video content to share with your followers. One of the easiest and cheapest ways is to use Quuu. Quuu will automatically find content in your niche and post it on your behalf, saving you time and effort. These content suggestions include both video content and blog posts.
Content curation is a very important part of any content strategy, and it can also extend to video. Using videos from other sources, whether user-generated content or other brands, is a great way to increase your social media posts without wasting too much time or energy. Video curation is perfect for small businesses that don't have the resources to produce video content consistently.
Conclusion
If you want a successful social media strategy, the evidence is clear. You must use video. Thankfully, technology has progressed at such a rate that you don't have to spend thousands on purpose-built equipment. You also don't have to create Peter Jackson-length epics. Short-form video is king for social platforms, making it much simpler and quicker for you, the creator.
With the tips and examples listed above, you have a great foundation to create eye-catching videos that will take your brand engagement and awareness to the next level.
What video ideas have worked well for your business? What types of social media videos do your followers love? Tell us in the comment section below, we'd love to hear from you.