It's pretty easy to recognize the breadth and power that social media marketing has on the world. With 4.62 billion (yes, billion) social media users, you'd be silly not to engage on those platforms.
But content creation can be time-consuming and difficult to get right, especially when you need consistent, quality content every single day. And let's face it, your audience can be somewhat fickle. So, if you stop posting for a while and start putting out bad, or even mediocre, content, you'll get lost in the social shuffle.
If you are a business owner or marketing director looking to increase your social media presence, then this article's for you. We want to give you a great grounding in how to flood your social media channels with tonnes of quality curated content. You'll learn what it means to get involved in the world of content curation and garner some top tips to start upping your content marketing strategy.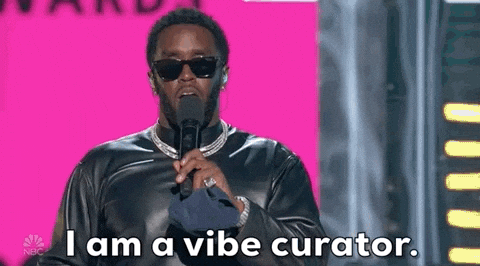 What is social curation?
Social curation is not entirely new. For a while, bloggers and influencers have acted as social curators putting content out for their followers.
Social curation can be explained as the sharing of content from the web that is centered around a particular topic or theme. This can be anything, from podcasts shared in social media posts to articles shared on personal blogs. We know this sounds pretty vague, but keep reading to get into the crux.
The person who is responsible for a business's social media should act as its social curator. This technique allows a business to become experts on topics and diversify the kinds of things they share on their social media accounts. Therefore, widening their audience.
An important aspect of this particular marketing strategy is personalizing the content you share. You should add your voice and expertise to the collection of information you share so you build an authoritative social media presence.
This means your people are likely to trust your brand and therefore use your service, leading to, yep you guessed it, increased conversions!
Benefits of social curating for your business
Being active on your social media platforms has real advantages for any business. From connecting to potential customers and using it for marketing, to acting as an expert. Social media for business is smart. But why exactly? Check out the core benefits of social curating.
Find your niche
Define the niche you want to fit into. Using keywords will help to give you direction. Ask yourself what extra information your customer base might want or need.
Expert status
By using social curation, you can act as and become an expert on a wide array of topics that can be related to your personal brand, business, or service. Your followers then come to you as a source of information. Who doesn't want to be an expert?
Easier on you
If you are in charge of social media content, then you already know it can be time-consuming. It takes time and thoughtful planning to create quality content day after day.
Using a social content curation strategy for your social platforms can actually save you some valuable time.
Be part of what others are doing
On the one hand, bloggers and influencers have been doing this for a long time. However, businesses are now jumping on the bandwagon too.
You don't want to be that business that only posts its own content. In truth, this can get a little dull and samey to see every day.
Networking and business growth
You will be surprised at the additional value of networking with others to create your social curation posts.
If you are putting out informative content that presents you as both informed and an expert in your community. You're sure to get more followers to your business's social media platforms if you invest in some valuable networking time.
This is why curation can be an incredibly helpful strategy for small business owners. A recent study has shown that 82% of marketers have added content curation to their marketing strategy to showcase themselves as an authority in their industry and to reinforce their relationships with the audience.
You don't want to be in the 18% that are left behind, do you?
Makes you informed too
The truth is when you don't use your own material from your business over and over again, you are forced to become more knowledgeable.
Certainly, you know your own business. But as you seek out other information on Google around related themes, you gain knowledge, and crucially, you keep your finger on the pulse, as do your followers.
How to implement socially curated posts on your platform
Becoming a social content curator means you might need to shift your thinking a bit. This will stretch you beyond your normal marketing plan.
You will need to think beyond your own business. To do this, consider what topics you need to pursue. Here are some important questions to consider:
Who would benefit from this topic?
Why would this information be helpful to them?
Is the source you are sharing both beneficial and useful?
Is the source unique?
Will your audience feel a connection to the information?
Once you have curated content, then you need to consider how to post it so that it's most useful. This is when your posting plan comes into action. Sticking to templates means that even when sharing other people's content, people will recognize your brand behind it.
It's also a good idea to consider the rule of thirds:
33% Brand promotion – One-third of your content should be related to your own brand promotion. Much more than that, and it could desensitize your followers to the product or service. 
33% Curated content – Then spend one-third of your posting schedule on your curated content to establish yourself as an expert source of information. 
33% Social engagement – Then use the last third to interact with followers by being chatty, asking questions, getting to know them, and building that rapport.
Tools to help you out
There are some great sites out there that can help you out.
Jasmine Star offers its subscribers stock photos, caption templates, and an action plan to help kickstart a marketing strategy.
Socialcurator.com has a sliding scale of pricing depending on what service you want. Ultimately, it's a time-saving resource to help develop your action plan.
Quuu, it's us! We put our time and effort into making social curation automation a breeze. We'll send you high-quality relevant content and add a customizable call-to-action to direct people back to your own site when you share it.
Tips for being a successful social curator
Now you know what being a social curator entails and why it's a good strategy. But do you know how to do it successfully? Don't fret, just read on.
Choose sources carefully!
If you want to be viewed as an expert in your field, you want to choose sources carefully. You will also need quite a breadth of sources. Your first step might be to build up a list of resources you can tap into when you are creating your curated posts.
Use news sources
News sources don't have to mean just television news or online sources. Instead, consider your industry. Look to professional associations for reliable and newsworthy information. This is where knowing your niche matters because then you can go to experts and connect them to your business.
Study social media
Technically, we might say study the metrics. Social media is constantly evolving. So pay close attention to the handy metrics different platforms can offer. Click-through rates, engagement, and followers. Keep an eye on them, and your marketing strategy will always remain relevant.
Watch your competitors and see what is popular with them and also what is not working so well. It helps to see what followers might react to and, on the flip side, not care about at all. Be ready for your marketing strategy to skyrocket to the next level.
Be consistent
There are a couple of things to consider here. First, be patient with yourself as you navigate this new method of putting out information. It's a learning curve.
Second, if you want your followers to come to you as a source of information, you need to provide information for them consistently. You could give them one great post and then not post again for days. Guess what, they will move on and look for information someplace else.
Now the good news is that 57% of marketers feel that content curation is the best way to produce content continuously. So, in the end, it'll help you.
This is most important on Instagram accounts, as the specific algorithm will favor consistent posting. Whereas, on more formal business platforms like LinkedIn, this won't be as important.
For this reason, you should prioritize and personalize your curation strategy for different platforms, to be more efficient and effective.
Start a conversation
Social media 101 is knowing you need to engage your followers. The more engaged they are with your brand, the better.
So, get your followers talking. Raise questions. Stir debate. Post things they might have questions about. The more you can get them talking, the better.
Know your audience
You might have accounts on a variety of social platforms. That doesn't mean you need to use them all for your social curation. Consider your audience.
Where will they most use and interact with your social curation posts? Use that platform. For example, if your target audience is primarily 18-24 year-olds, then TikTok would be a suitable platform to market on. Whereas, if your audience is middle-aged businessmen, then it's probably not your best bet. Get followers used to knowing that they can go to that platform for this kind of post and information.
Finding balance
You might be new to this social curation gig. You might be ready to dive in headfirst. Or on the flip side, you might be nervous and reluctant. It's not often a one-man job, so don't be afraid to pull together a social curator team.
Either way, decide how often you want to use socially curated posts. Find an agreeable pivot point between carefully sourced curated content on a topic your followers will find interesting and your own lovingly crafted content.
Perhaps use the rule of thirds to begin with and then tweak as you see fit based on feedback and social analytic trends.
Conclusion
Do you want to become a social curator for your business? Are you ready to up your social media game and try this on your platforms?
Use our tips. Aim for both informative and fun so your followers will want to engage with you. Don't forget to actually chat and enjoy the online discussion with your followers.
If you want help to promote your content we are here for you on Quuu Promote. We can hook you up with trustworthy content choices to share across your social channels at Quuu, so just check us out and have a chat with our team if we can be of assistance.