Social media strategies you can try in 2020

14

min read
Reading Time:
9
minutes
Here's what we'll be looking at in more detail today to hopefully help you with your social media strategy:
Setting realistic goals
Nail down your target audience
Identify the best social media networks for your audience
Using social media tools to help you create and curate content
Keeping track of how people are responding to your brand
Ok, let's get started…
1 – Set realistic social media goals
We all know how important being on social media is for our business, but many of us don't know why.
One of the best ways in which to truly understand why you should be on social media is by setting out goals you'd like to achieve by using it, ensuring they match your overall business goals.
Having some goals in mind will help you achieve them each and every day.
Setting unrealistic expectations, like achieving 1 billion followers by the end of 2020, will simply make you feel bad when it (more than likely) doesn't happen.
Social media is fantastic for building brand awareness, so, ensure you keep to your brand voice when posting. Your brand voice is how you talk to your users no matter which medium you're using; Email, website copy or social media posts to name but a few.
A few goals you could start with:
Increase brand awareness by building your fan base (New followers that consistently engage with new things you post). The most important thing to measure here is engagement, not how many followers you have. NEVER BUY FOLLOWERS!!! There's literally no point in doing that. It would be like that Simpsons episode where Sideshow Bob is elected Mayor of Springfield only to find out later he used thousands of dead people to vote for him. Although it looked fine initially, he was quickly found out. Basically, if you buy followers, it really would be a rake in the face.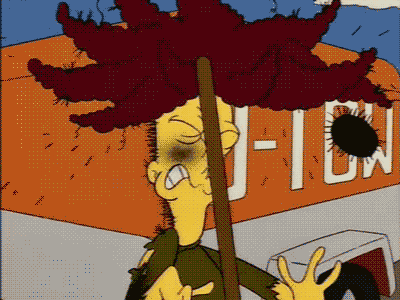 CTR (Clickthrough rate to your site from social) Use a UTM builder (like this from Google) to track clicks from specific social profiles. That way, you can see what's really working for you. Set how many clicks you'd like to achieve in the next 30 days, then break it down by day to make it even more achievable.
You can even track the number of clicks from specific social posts using UTM references on your links. That way, you can see which content is resonating most with your audience so you can create more of the same! Same goes for content goals, set out how many clicks you'd like to achieve in a day and go from there.
Conversions. Now, getting someone who's never heard of you before to not only read your social media content in the first place but to then click it, read your blog content, then eventually sign up to your product/service or buy something is never going to be easy. Because of this, it needs to be broken down into stages. The first stage, in this instance, is getting someone to click through to your content from your social share. That should be the initial goal of your social media strategy. What you do once that user is on the blog is another blog post entirely.
Advice from the Quuu community
Here's some great advice from Liz Kersten Da Ponte from Narrative Digital Marketing when just starting out on social with your business:
"My 2 cents would be for any brand starting-out, to start small.

Think of what platforms your target audience is on and why the audience is on the platform in the first place. It may be easy to jump in and create a Facebook page, but if you're trying to reach young men interested in a career in engineering, Facebook may not be the platform to connect with them.

Thinking about what to post once the platforms are decided upon, not forgetting about the 'social' part of things. I've found a great way to maintain engagement is by asking a question with each post. Even if you are sharing a third-party article, you can ask for feedback. For example, on an article about travelling in a more environmentally friendly way, the brand can ask, "Have you implemented any eco-friendly practices in how you travel?".

Liz Kersten Da Ponte
2 – Finding your target audience
The first stage in finding your target audience is by first finding out where they are, which social networks are they most active on. You need to be using the same networks as they do, otherwise, you could find that you're speaking to a brick wall, who really doesn't care.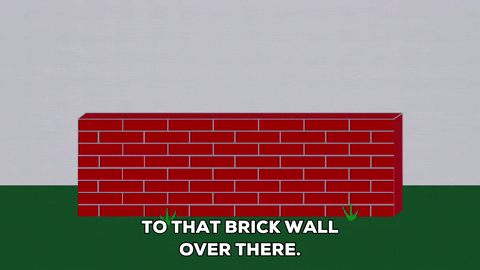 No point posting stories on Snapchat when you're trying to sell mobility scooters for the elderly. A quick google search would indicate Facebook as being the best place to reach the right audience for selling mobility scooters as an example.
If you've ever discussed customer personas in previous business meetings, then it's time to look over those again to help you understand where to start.
3 – Social media platforms
Once you've identified the top 1-3 social media platforms where your target audience hangs out, ensure that you make your social presence felt with interesting, value-adding content. Make sure to cater your content to naturally fit in their feed as different platforms call for slightly different content.
Facebook – Like Twitter, people tend to visit Facebook each day for entertainment purposes and so your posts should aim to do the same. According to Hootsuite, Facebook users spend an average of 38 minutes per day on the platform which further clarifies why your posts should be light, entertaining yet following your brand voice and structure.
Twitter – You have just 280 characters in a tweet, so your message needs to be short and to the point. You could include links in tweets and hashtags (but no more than 1, maybe 2). And remember, tweets with images (high-quality, relevant ones) perform far better than those without. According to this post from HubSpot, tweets with images receive 150% more retweets than those without.
LinkedIn – LinkedIn is full of professionals so a more conservative, corporate approach is probably a safer option here when planning your social campaigns. It's where most Fortune 500 decision-makers and executives like to spend their spare time.
Instagram – A platform well suited for visual/eCommerce brands. Pictures, call-out quotes and short videos are doing well here. Hashtags really amplify content on Instagram so use them but be careful, there are MANY automatic likes and followers.
Pinterest – Again, a platform suited for visual brands, a place people come to find inspiration. Inspire, don't sell and you'll sell even more, eventually! Great place to share infographics.
"Although you want to stand out on social, you also need to fit in as naturally as possible."

Daniel Kempe – Quuu
That leads us on to discuss the types of content you could be posting.
Your social posts should rarely ever be a direct sell of your product/service, they should be high-quality, value-adding posts that are written to help your customers in one way or another.
Use blog content, content curation, polls, videos, case studies, infographics, questions or industry news, and only sometimes new products or services you have to fuel your social media strategy.
I've actually gone into even more detail about this here in another post.
Advice from the Quuu community.
Some great advice from Ellyssa Tai from Limelight Websites.
"I'd suggest that everyone (new and old users) focus on a combination of education + entertainment content (edutainment!) so that their content makes people want to save it for later and come back for more. Whether it's Twitter, Instagram, Facebook, or whatever, people want to be hooked. This combo of content will also make profiles look more appealing which will result in more followers.
Educational content should focus on the target audience's pain points and suffering. But giving the "what" solution (not the "how") should be sprinkled in there too, so that you come off as a transparent and credible source of information. Entertainment can be inspirational or motivational, but overall relatable (memes work very well!).
And the go-to tools that I use daily are the Viral Content Templates by Katya. They make valuable social media content creation wildly easy and fun."
Here's some more advice from Mike Lester L. Rosales from mdzyn.com
"Converting your blogs into videos for social media is a great way to build up some initial buzz for your upcoming blog! Post a teaser then build a story through daily posts up until the final launch of the blog post! Try using tools like InVideo to make the video creation process easier. "
And more from Kim Beasley from Pamper My Business.
"A thing that I love to do is create video snippets from one of my presentations. Using tools like Canva and Camtasia, I take a few slides that centre on a specific idea, then I convert them into a video with either music or a voice-over. Then share that repurposed content across social media."

Kim Beasley – Pamper My Business
As a brand on social media, it's very hard putting across your human side, so sharing behind the scene content is a way to humanize your brand. Here's some amazing advice and some examples from Masooma Memon
Dedicate a part of your social media strategy to behind-the-scene content. It's best if you can be spontaneous about this content so it looks real instead of pre-planned. The idea, however, is to reserve space for BTS content is your social sharing schedule.

This content type works wonders as it shows the human side of your business, which engages your audience. Besides, it breaks the monotony of professional updates, making your social feed lively. I've always received incredible responses with BTS content.

For instance, I shared a cheesy BTS in this tweet and it got over 5,600 impressions and 241 total engagements: https://twitter.com/inkandcopy/status/1186754712000966656

Similarly, this tweet https://twitter.com/inkandcopy/status/1199073638483451905 talks about nothing but what my day looked like and it got people engaging with me (impressions: 6,457, engagements: 148, and 45 profile clicks)

Another tip is to show your emotions. Whenever you plan content for your social media, add a few posts that show your emotions, for instance, share you're excited about a certain project or something is overwhelming you, and so on. Again, the idea here is to position yourself as a human. These emotional hooks tell your audience you get excited, sad, and nervous just like they do. This helps them relate better with your content.

Example, I shared how excited I was here: https://twitter.com/inkandcopy/status/1207782506038284293 and the tweet simply broke all my previous record link clicks on my content with 131 clicks, earning 21,704 impressions, 270 total engagements and 49 profile clicks.

Masooma Memon
4 – Social media management tools
Using a tool to schedule and manage your social channels is a must.
That's where tools like SocialChief come in, simply connect your social platforms, choose some times to post during your working day, and add your content.
SocialChief will then share your posts automatically to all your social media channels, so you can concentrate on actually engaging with your following.
This also means you can plan weeks in advance to ensure you're always on top of things.
Bonus: We've put this content calendar together to help you manage your content marketing strategy in 2020 that could be pretty handy in helping you achieve your new social media goals.
5 – Social listening or Brand Monitoring
Monitoring the sentiment around yours and competitors' brands within your niche is really important. This will help you to understand which relevant terms are trending, which content and campaigns your target audiences are responding to, and how your competitors' social strategies are changing over time.
Social listening queries are pretty invaluable for seeing how your brand is being discussed beyond what you can see on your social channels.
Some social listening tools to try:
Advice from the Quuu community.
Here's some great advice from Dragos Balasoui from crop.studio.
Social listening is an important aspect of any social media strategy. It is probably the next best thing after direct customer feedback… maybe even better. Better because people either recommend you with a passion or rant about what went wrong – in both ways being 100% honest and raw.
Knowing what and where people talk about you gives you a powerful advantage and a chance to solidify your brand. Your customers define what your brand is, pay attention to what they're saying.
1. Address the negative feedback
When you ask your customers directly about what went wrong and what could be improved there's always the risk of receiving the polite version of the comment, hiding their true feelings. They will not do that when ranting about your product or services on their Facebook profile.
Learn what your weak points are and where people get frustrated with you
Understand where your competitors outshine you
It helps you address PR disasters early on.
2. Nurture the positive impact
What are people happy about? Spot the patterns and use that to your advantage to tweak your offer and value proposition. These results are why people really buy from you. You may even discover hidden benefits of your products and services.
3. An opportunity to engage and surprise
Share their happy posts, comment on their problems and try to find a solution. Most people don't expect that from a business, you'll surprise them in a good way no matter if they're happy or angry at you.
Interact with happy customers at the peak of their hype and there's a good chance you'll turn them into brand advocates. Staying on top of their minds in a nosy market is not an easy feat otherwise.
4. Create social engagement
You keep posting (what you think is) valuable content to your social media profiles but all you get back are the sound of crickets? Listen to what people are actually talking about and use that as a starting point for your content.
So to sum up what we've learned so far:
Set realistic goals
Nail down your target audience
Identify the best social media networks
Use tools like Quuu and SocialChief to help you manage your daily content
Keep track of how the community is responding to your brand
Which leads us to our final section…
6 – Engaging your community
Lots of people expect likes, retweets, shares and clicks to just happen when they start posting, but, this is not the case at all. Sharing great content is just one of the many things you should be doing.
Alongside all the great things you post, you should be joining discussions, creating discussions, joining twitter chats, creating Twitter lists, asking for contributions, involving your community as much as possible.
Involving your community is probably one of the most important ways to build your social following and overall engagement. If members of your community feel like they are getting something out of being part of it, you are doing something right. Engaging with your community should be one of your social media strategy priorities.