Best practices for promoting content in Quuu Promote

13

min read
Reading Time:
9
minutes
One question we get asked a lot is 'What are some best practices for promoting content in Quuu Promote?' So we decided to write the ultimate guide to content promotion in Quuu, sharing best practices to set you up for success.
Content promotion is a time-consuming process. In fact, most marketers recommend you spend more time promoting your content than creating it. When you consider how long it takes you to write a blog post, this might seem like quite an intimidating prospect!
What Quuu Promote does is automate some of the content promotion process, giving you back that time for other areas of your business – which might be content creation, or something else entirely.
The way Quuu Promote works is relatively simple:
You submit a piece of content.
We review it.
If it passes our quality criteria, it's shared on social media by real people in your niche (our Quuu users).
Rather than you having to do manual outreach to get your content in front of the right eyes – for example, emailing influencers asking them to share your blog post – Quuu Promote automatically generates social shares among your target audience. It's designed to lessen your workload and make content promotion as streamlined as possible.
However, if you really want to make the most of the platform, there are some things you can do to optimize your promotions. In this guide, we're going to walk through the 5 stages of content promotion in Quuu Promote, laying out some best practices to bear in mind at each step of the way.
1. Create great content.

If there's one word that defines Quuu, it's quality. Automation has been a real game-changer for marketers, but taking too many shortcuts can result in an inferior experience for your customer. That's why all promotions in Quuu are hand-reviewed by our dedicated team of content connoisseurs.
The content you submit to Quuu Promote will be sent as a suggestion to our Quuu users for sharing on their social profiles. Imagine you're one of those Quuu users: perhaps you're a highly respected eCommerce influencer, or a social media manager at a well known branding agency. While it's incredibly helpful to automate content curation for your social media profiles, you don't want to share just any old thing. If your audience reacts negatively to your posts, it could seriously damage your reputation.
To make sure Quuu gains rather than loses people followers, we only accept truly high quality content from our Quuu Promote users. So that's the first step of winning in Quuu Promote: create great content!
Here are some tips to help you create quality content:
Pick a topic that's relevant and interesting to your target audience.
Decide on an appropriate and engaging format for your content. At Quuu, we accept blog posts, articles, videos, podcast episodes, and infographics.
Make sure your content focuses on helping, not selling.
Write in an engaging style.
Consider the design and layout of your content.
Avoid distractions that will interfere with the audience's enjoyment of the content.
Come up with a highly clickable headline.
Give your content a thorough proofread.
Before you submit your content to Quuu, it's essential that you read through our quality criteria, which explains exactly what we're after.
2. Submit your URL.

In order for us to track the number of shares and clicks your content receives in Quuu, a custom short link will be generated for the URL you submit. This will look something like this:
https://app.quuu.co/r/rrao-gb
The short link won't interfere with any tracking you've already put on the link.
Now you've read our quality criteria, you'll know that we don't accept home pages, index pages, social media posts, or content that's already live in Quuu. Our software can detect these types of links, so if you're unable to submit your URL, that's probably why!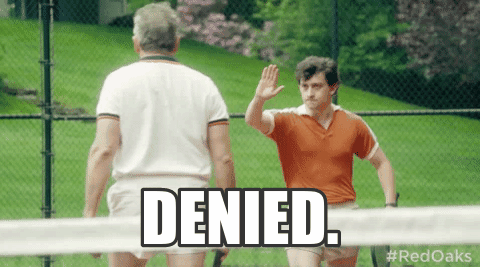 3. Optimize your content promotion for social media.

When you submit your content URL, Quuu Promote will pull some information from the link to generate two posts for social media (one for Twitter, one for Facebook and LinkedIn). The format is share text + link + image (optional), then you select the interest category in which you'd like your content to be promoted.
Remember that these posts are going to be received by Quuu users, who will share them via Buffer or HubSpot on their social media profiles. Not all our users have Quuu set to autopost to their social media profiles; some receive suggestions in their Quuu dashboard, then manually send them to their social media scheduler. We want to make this job as easy as possible for them, so that it's a no-brainer for them to hit send.
Don't worry too much about crafting the perfect promotion, as it will be reviewed by our content team, who may make some edits (correcting typos, checking formatting, selecting a more relevant interest category, etc.). However, since you know your content best, we imagine you'll want some say in how it's shared on social media! Also, the easier it is for our content team to review your promotion, the sooner it will go live in Quuu.
Here are some best practices for setting up a content promotion in Quuu Promote:
1. Craft the copy for your social share text.
Think about how someone would want to share this content on social media. A Quuu user wants to share posts that will engage their audience – it's also likely that they don't want their audience to know that it's been automated.
Quuu Promote will pull through the metadata from your content, so you might see the content's headline or opening paragraph in the social share text box. It's usually a good idea to change this to something more natural and engaging, so…
For the Twitter share text:
Include relevant hashtags (no more than 3). To identify popular hashtags around your topic, use a tool like Ritetag or simply search for them on Twitter. Try to work these into the text when possible (e.g. 'The best #marketing tools'); otherwise, put them at the very end of the message, after the link and Twitter handle.
Include the source and/or author's Twitter handle at the end of the message e.g. 'by @luciafontaina for @quuu_co' or 'via @quuu_co'. You could also mention any contributors or brands featured (you might do this for an expert roundup or case study). This means you'll get a notification every time your post is shared on Twitter.
Tweets are limited to 280 characters, so keep it short and snappy!
For the Facebook/LinkedIn share text:
Social media schedulers do not support tagging for LinkedIn and Facebook yet, so do not include user handles for this share text.
There's some debate among marketers and content creators about using hashtags on Facebook and LinkedIn, so we recommend using no more than one hashtag in this share text, or none at all.
You've got a higher character count to play with here, so you might choose to write a slightly longer social share text. For example, you could summarise the main points of the content in bullet form.
Quuu Promote doesn't support all forms of emojis yet, but we are working hard on it! You might see that your emojis have been replaced by question marks after you've submitted your promotion – don't panic, our content team will remove them during the review process!
Lastly, make sure to leave in the custom Quuu link. Please do not include any other links (e.g. a sales page) in the share text.
2. Upload an image.

You can upload an image to accompany each of your social share texts. This could be the content's header image, a graphic or a relevant stock photo – just make sure it has a high quality resolution.
You should also check that your image sizes meet the recommended guidelines for each social media platform.
3. Choose the interest category.

Interest categories ensure that your content gets in front of the right audience. When you choose an interest category for your content promotion, it will be sent to all of the Quuu users subscribed to that category.
Select an interest category that's as relevant as possible to the topic of your content. Again, don't fret too much if you're not sure which category is the best fit! Our content team will assign it to another category if they feel there's a more relevant one.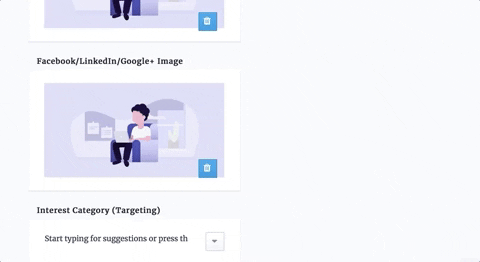 If your content is relevant to multiple categories, you could always try repromoting it in a different category next time around.
4. Receiving feedback on your content promotion.

Congrats, you've submitted your content promotion! It will now go to the 'In review' section of your Quuu Promote dashboard while our content team take a look. You should hear back from us within 1-2 working days, depending on how busy we are (sometimes we have lots of submissions, but it's important that we still take time to review each and every one of them).
You will be notified about the status of your content promotion via email. If you're worried your email has gone astray, check your spam folder and add Quuu to your safe sender list. There are two possible outcomes:
Your content promotion is accepted. Amazing work! The content team may have made edits to your promotion (they'll probably mention this in your acceptance email), so make sure you're happy with them. If anything is amiss, get in touch with our support team and we can make edits from our end once your post is live.
Your content promotion is rejected. Don't feel disheartened if your promotion isn't initially accepted – we really want it to be! You'll receive detailed feedback explaining why your content didn't meet our quality criteria and how you can increase its chance of being accepted. When a post is rejected, the credit is returned to your account for repeat use.
Remember that we have these criteria in place to make sure our Quuu users will be happy to share the post, which translates to your content getting the maximum amount of shares and clicks. If you're struggling to get your head round the quality criteria, it might help to sign up to Quuu and see firsthand the kind of content that gets accepted.
5. Getting the most from your content promotion.

Once your promotion has been accepted, it will be sent as a content suggestion to all the Quuu users who have subscribed to that interest category. This will happen throughout the course of your 30-day content promotion, so don't worry if you don't see results straight away – those clicks and shares will continue to increase.
You can track the share and click counts in your Quuu Promote dashboard. Hopefully you'll have included your Twitter handle in the short share text, so you'll have a constant stream of notifications from people sharing your post.
We recommend engaging with them as much as possible. At the very least, like the tweet, and ideally thank them for sharing and try to continue the conversation (e.g. 'What's been your experience of x?', 'Is there anything you'd add to this list?'). Remember that social media marketing is all about building relationships.
Here are some of the benefits you can expect from promoting content in Quuu Promote:
An increase in mentions
A higher rate of social media engagement
New social media followers
Traffic to your blog (in Google Analytics, any Quuu-driven traffic has the UTM 'ref=quuu' at the end of the URL/page link in question)
Opportunities to connect with industry influencers and potential clients/customers
Higher search engine rankings thanks to social signals
"Quuu and Quuu Promote are the first automation tools that made my jaw drop. During the first month, my Tweet impressions went up 169.4%, mentions 218%, retweets and likes 167%, and link clicks 467.5%. And the only thing I did was push go!"
Once your content promotion has expired, you'll receive an email reminder so that you can check the final results and repromote it if you wish. After your content's first paid promotion, you can repromote it for free as long as it's still relevant, and you can do this as many times as you like.
---
We hope this guide has been helpful and would be happy to answer any further questions you have, so please don't hesitate to get in touch with our support team via the live chat on our website, or at support@quuu.co.
We'd also love to hear how you get on with your promotions! We set up our Quuu Promote Facebook group so you can share and compare your results with other users. It's also a really good place to swap general content promotion tips and resources.