​​Updating Content: Why it's Important and How to do it

19

min read
Reading Time:
12
minutes
Do you feel like no matter how hard you work on your new content, keyword research, internal links, and backlinks, you're still not getting the results you deserve? Trying to figure out why Google isn't ranking your content highly can be frustrating.
We all know the importance of standing out online. If you're a content creator, this is increasingly difficult. The competition is ever-growing, and it feels like people are always one step ahead when improving organic traffic to their websites.
But a key element that you may be overlooking, is your old content. Updating content should be a key element of your content marketing strategy that you can tap into to improve your website traffic and SEO score.
How can old content affect your website?
Content creators are always adapting and evolving their practice. This is primarily because Google is constantly changing its priorities when directing website traffic.
User experience:

Due to outdated information, broken links, old images or stats, the user experience may be negative when reading old blog posts.
SEO:

Out-of-date content will score low in SEO. This means your website traffic will decrease as its Google ranking drops.

Reputation:

Old content might damage your reputation and authority as a brand if the information is incorrect or the formatting is clearly outdated.
By updating old content, you can avoid these common issues. However, If you have a vast amount, don't be afraid to remove some. By using Google Analytics, you can find out how each piece of content is performing. If an old post has no backlinks, a very low click-through rate, and ranks low on Google, it might be worth deleting it and replacing it with fresh content.
Whereas, if a blog post published last year still remains relevant for your brand and has one or two backlinks, it's probably worth giving it a little refresh rather than deleting it all together. Once edited, you can change the publish date, so Google considers it a new piece of high-quality content.
Updating content frequently has been an important tactic in SEO for some time, but some companies are going one step further by boasting of always up-to-date content. This type of content is continuously improved so that the information in it stays relevant, current, and evergreen.
This is time-consuming, but the impact can be well worth it. It's not always possible, but if you can set the time aside to ensure your content is always up to date, do it!
To get an idea of what this looks like in real life, check out this 'Always Up-to-Date Guide to Social Media Image Sizes' from Sprout Social. In this example, the content is designed to be a continuously updated resource – the kind their audience might bookmark and come back to time and again.
Benefits of always up-to-date content
Much like evergreen content, up-to-date content is similar in that it remains consistently relevant and generates returns. When it comes down to it, every business is looking for growth and long-term sustainability.
The ways businesses achieve growth objectives vary, but they typically include strategies like:
Spreading awareness via various marketing channels

Establishing yourself as an industry authority

Increasing traffic to your website and click-through-rate
As a result, this kind of content offers countless benefits, including:
Immediately conveying a sense of value to the reader

Distinguishing you from your competitors

Serving as a lead magnet

Transforming your audience into repeat, long-term visitors

Offering compound returns
Immediately conveying a sense of value to the reader
When someone stumbles upon a post with the words "Always Updated", they are instantly informed of the content's value and singularity.
Audiences don't like playing guessing games, and attention spans are notoriously limited. Using the term "always updated" instantly gives them a solid concept of the quality of information they will be receiving. It significantly increases the likelihood that they'll read your content, and establishes you as a credible source. If 'always up-to-date' features on your homepage or header for an article, website visitors will be more likely to click through to more articles and trust you as a source.
Distinguishing you from your competitors

When you consistently keep your content up-to-date, you stay several steps ahead of the competition. The truth is, most sites don't always update their content (yet!), so if yours has 'up-to-date' in the title, it'll appeal to your audience. Who wants a guide written in 2013 when they can have one that is always relevant?
If you are still undecided on whether to adopt this content tactic, do some research on your competitors. If none of them publish content that is always updated, then it could be beneficial to your business to take the time to implement this. You can leverage their audience by offering a similar service while boasting consistently relevant information.
Serving as a lead magnet
Always-updated pieces serve as great lead magnets due to the evergreen and valuable nature of the content. Combine them with keyword-rich text, and you're on your way to high-quality lead generation like you've never seen before.
If your readers value your content, they will likely sign up for subscriptions and email newsletters. The more content they consume from your brand, the more likely they will choose you when needing a service.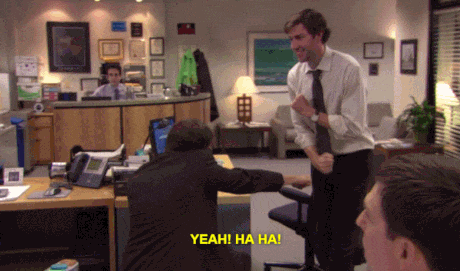 Transforming your audience into repeat, long-term visitors
Content that's always updated provides a wealth of relevant and up-to-date information on a given subject. As a result, your updates will attract consistent and long-term traffic compared to your standard, static posts.
For example, if you have a piece of content that will always be relevant because of its updated content, you can always promote it. It will remain relevant to your followers even if published a year ago. Use this to your advantage. Repost old content that's been updated to new followers, and target existing followers with new similar content when it's published.
Offering compounding returns
Updated content works in many of the same ways as evergreen content since they both fundamentally remain relevant over time. Its long-term relevance means you can continuously attract leads with minimal work.
Rather than slaving away over producing brand new pieces of content every week, you can simply make a few changes on WordPress on an existing article. This can sometimes be even more successful in attracting an audience than publishing a brand-new piece.
Actionable Tactics You Can Use Now
By keeping your content constantly updated, not only are you establishing yourself as an authority, but you're also allowing Google every opportunity possible to index the page. This, in turn, helps to establish trust with the search engines and create a sort of 'rapport.'
To help you along the way, we've included a list of actionable tactics you can begin using today:
Educational resources

Gated content

Re-engage existing audiences

Optimize your content for organic ranking

Be consistent with your content revisions
Educational resources
Always up-to-date content is a great format for educational resources, like guides, eBooks, or even infographics.
High-quality, informative content helps spread awareness and, when properly marketed, will work to establish you as an industry authority. Your content is much more likely to produce high-quality backlinks if it is always up to date.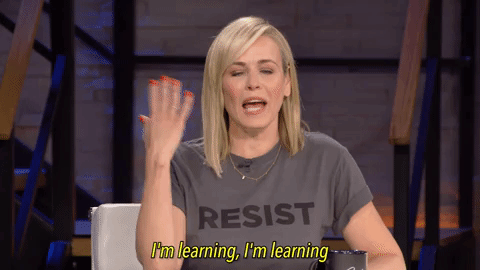 Gated content
Using this kind of content as a gated resource is a great tactic for building your email list. Updated content is valuable and rare in marketing. People will want and sometimes need to view it. Therefore, they will likely sign up to view it if it's gated.
By using gated content as an opt-in incentive, you're providing valuable information to the audience while generating high-quality leads. Once they've opted in, you have potentially loyal customers to market to. This is when you want your email marketing to be in top form. Nurture these, and you could convert them into long-term customers.
Re-engage existing audiences
We often find ourselves stuck between a rock and a hard place when it comes to re-engaging our audience. The good news is that updating content makes this process easier.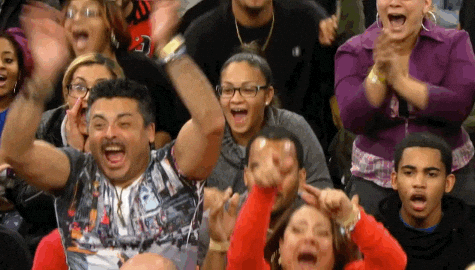 By promoting valuable content to them, you can re-engage your audience continuously each time you make an update. So, whenever you make revisions, promote them on your various marketing channels to help generate interest.
Include a link to your official Facebook, Instagram, Twitter, Pinterest, and Quora accounts on the website and make it easy for readers to share your content to their social media profiles effortlessly.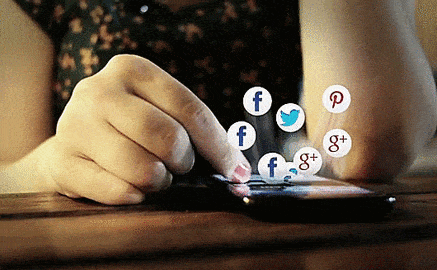 Optimize your content for organic ranking
It's just as crucial to optimize when updating content for search as it is for any other type of content.
Optimizing for search engines means including rich, high-quality keywords in your content. This will help you get exposure on the SERPs, attract quality traffic, increase your domain authority and boost your ranking.
Optimization can also come from "teaser" content such as the title, H1s, H2s, and metadata. Be sure to craft a compelling "teaser" and include the phrase "Always Updated" or something similar in the title.
You can vastly improve traffic, engagement, and click-through rates by creating engaging headlines and metadata that reel the audience in.
Be consistent with your content revisions
Setting a schedule for your always-updated content revisions helps establish credibility and authority. For instance, if you have an "Always Updated SEO Guide," schedule revisions annually or any time Google announces algorithm changes. This shows your audience you're serious, professional, and on top of your game.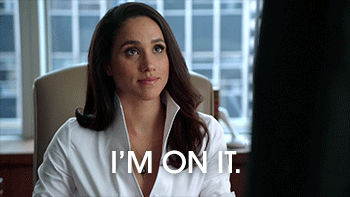 It's also important to note that you should always remember to include a "Last Updated" note in your content to avoid any ambiguity on the revisions. Timelines of updates also prove very useful. After all, you wouldn't want your updated content reflecting an original post date of 2 years ago!
How to update older content
Now, don't worry if you haven't got the time, resources, or money to provide content that is always updated. A good starting point is going through older content and updating aspects of it to republish. This is effective as it will help your SEO score and won't take as much time and organization.
It's always good to initially conduct a content audit. It is too big of an ask to go through your whole back catalog of published content. So, the best thing to do is narrow down the articles worth saving. You can identify these by seeing which were best performing at the time of publishing. It's likely that if the content was popular, it could bounce back with a bit of a refresh.
If an article never performed well, it may not be worth reviving. As mentioned before, don't be afraid to kill your darlings. An old post that never performed well will probably help your business more once deleted.
Here's a step-by-step checklist of what to update:
External and internal links

Grammar and typos

Re-optimize for new keywords

Check graphs, statistics, and infographics

Images and alt text
Avoid the dreaded 404 error message and scan your existing content's links. If you have lots of broken links, Google will discredit them. This means a drop in your SERP position, a lack of authority and credibility, and frustrated readers.
When you are editing your old articles, check every single external link takes you to a working page. If it does, check the information is still relevant. You may be linking to a great statistic, but it's now 5 years old. Find a new source, preferably not over 2 years old, and create a new link.
You'll also want to be sure that the websites you are linking to are credible. If not, you are associating your brand with an untrustworthy source. Ensure every link takes the reader to high-quality, easy-to-read, up-to-date content.
Now, do the same with internal links. Internal links are important in improving your SEO and keeping readers on your website for longer. An obvious rule is the longer, the better. The more content a reader consumes, the more likely they are to use your services.
For this reason, you will want to promote your new posts to ensure you're linking up-to-date, fresh content. This will establish your website as an authority in the industry.
Grammar and typos
As much as we all try, sometimes we can't write perfectly. You can scan your blog content over and over again before publishing it, but pesky typos and grammar mistakes can go unnoticed.
By returning to old content with fresh eyes, you can often pick up mistakes you previously missed. A great tool to help with this is Grammarly. When updating content, you can install it as a plugin so as you write or edit, it picks up every little mistake you make and suggests how to fix them.
It is essential to have perfect written communication when it comes to content creation. Readers won't focus on your message if they continuously pick up on your errors and won't feel like your company is a credible source. This will contribute to a lack of conversions. No matter how many click-throughs you get, if they don't enjoy the content, they won't want to use your service.
Keyword research is essential when it comes to optimizing your text. Depending on trends, the words most frequently put into search engines change and evolve. The perfect keyword for a subject last year may now be completely different.
Start the research process again for the subject of your old article. Check out the search volume for your current keyword, and then search through related keywords and see if there is a more suitable one to use. It's almost guaranteed that the focus keyword will have changed.
It may be a big job rewriting content to a new keyword, but it's well worth the time and effort. With a higher SEO score, you're more likely to rank highly on SERPs, improving your website traffic and conversions.
Check your graphs, statistics, and infographics
You want to be offering your readers relevant information. If your article is spot on, but your statistics and graphs are outdated, readers are unlikely to trust your company.
It's super easy to go through each graph and replace it if need be. It's worth checking the original source because, guess what—they often adopt the always up-to-date technique. Meaning there may be the same graph, but the information plotted is from the current year.
With statistics, try and use data that's no more than a year or two old. We know how quickly trends change and evolve, which means your information can become outdated just as quickly. If the information you provide is false, your readers will not trust your service.
If your infographics are your own, make sure they are up to date with any new branding. If you have adopted a new color scheme or logo, it's worth remaking any infographics in order to create a coherent brand identity. If they are curated from another brand, again check the information is up-to-date. If it's not, find a new infographic or create your own.
Creating your own infographics is a great way to generate backlinks. What content creator would pass up the opportunity to simply insert a pre-made infographic from another brand rather than spending hours creating their own? Make sure they use your infographic by using relevant and easy-to-understand information.
Meta descriptions and titles
During the process of updating content, your meta description and title must adapt if you have changed your keyword. However, it's still worth looking into how well your metadata is performing if you aren't changing it.
Google Search Console is a great tool for measuring your search traffic. It'll offer you valuable insights into what's working and what's not. Once you make the changes it suggests, hopefully, your article will rise to the top of organic searches.
Alongside this, you can use metrics to find out how successful your content is. If you identify a new blog post performing well, learn from it. What is the exact length of its meta description? How many times does it include your keyword? Is it written well? Does it make you want to read more?
Your own high-performing pieces of content are a great resource to learn from. If you've done it once, you can do it again.
Images and alt text
Similarly to updating your infographics alongside brand guidelines, you'll want to do the same for your images. Maybe you used to use primarily stock images that conveyed a particular emotion (happy people, bright colors), but now you want to appear more formal and professional. It might be worth finding new images that have a more muted, monotone appearance and are high quality.
Once you have finalized the images in your article, go through and perfect the alt text. Alt text is a great opportunity to improve your SEO and a way to make your website more accessible. A basic rule when writing alt text is to imagine you are describing the image to someone who can't see it. This should be your priority. However, if it feels natural, try and insert some of your keywords. This will tell Google to prioritize your website because of its relevant images.
You'll also want to focus on feature images. Your homepage should look like a coherent whole rather than a mish-mash of unrelated articles. A key way of presenting this is ensuring your feature images all follow a key theme. If you have some articles with hand-drawn quirky cartoons as their feature image and others with professional photography, it just won't look right. Choose one or the other and stick to it.
Conclusion
Today's audiences are savvier than ever before. We live in an age where we have unlimited resources available in seconds at our fingertips. As a result, our preferences for everything, from products to content, have become more precise.
This is why using evergreen, always-updated content is a clever tactic. By making sure your website is full of relevant content that's always up-to-date, you're immediately able to stand out amid a sea of competition. It establishes you as an industry authority, builds credibility, and shows that you take your content seriously.
Using words such as "always" or "forever" in the title of your post will show your audience that your content is of the highest standard in the industry. Yes, it may take some time, but we think it's one of the best content marketing tactics and should be a vital component of your content strategy.
So there you have it: a breakdown of updating content and its benefits. Have you got any more tips and tricks for updating old content? Pop them in the comments below!