Why you shouldn't be afraid to try user generated content

6

min read
Reading Time:
5
minutes
One of the most enticing, yet elusive, trends in digital marketing is user generated content. Its legendary status has been sealed by campaigns that rapidly became worldwide phenomenons. Whether it's sharing a picture of your own personalised bottle of Coke, or filming someone dump a bucket of ice on their head, everyone wants to try user generated content – especially marketers.
However, these newsworthy examples can be intimidating. Not only do they feel impossible to replicate, but they seem risky. A ill-considered UGC campaign can be publicly embarrassing, if not damaging, if it falls flat – something McDonalds found out the hard way in 2012.
As Onboardly put it:
"Though most brands want and invite user generated content, the danger with opening up the floodgates without any filters is that you let in the good with the bad. You hope for the positive but you probably cannot anticipate how ugly things can get."
Fortunately, there is another way. In this post, we'll look at all the reasons you should try user generated content marketing, including realistic tips and examples. By the end, we hope you'll feel more prepared to include UGC in your own strategy.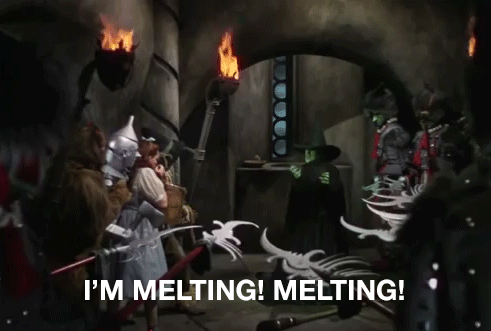 What is user generated content?
Before we get stuck in, let's start with a basic definition of user generated content – just so we're all on the same page.
According to TINT, user generated content is:
'Any type of content that has been created and put out there by unpaid contributors.'
This includes any kind of digital content that is made by your audience; from reviews to videos, blog posts, podcasts, or even fan art. The key is that it is made outside your company – ideally by people who genuinely love your brand.
Why you should consider user generated content
So, now for the good stuff: the facts. Here are some of the reasons why you shouldn't be afraid to encourage, or leverage, user generated content.
It's a powerful tool for sales
When was the last time you went on holiday, visited a restaurant, or simply bought something without looking it up first?
If you're struggling to remember, you're not alone. According to this report, 71% of US consumers say online reviews are important to their decision-making, with 79% saying that they're more likely to buy something if they see positive ratings from real customers.
This is why user generated is so powerful, especially for those selling goods and services online. We no longer need to take risks with our purchases…so we don't. All the information we need to make an informed decision is right at our fingertips. Furthermore, research shows that 46% trust user generated content over traditional adverts – a figure that shoots up to 76% for millennials.
The same thing applies to any other form of UGC. Every photograph, social media post, blog post or video your customers create acts as social proof; a public declaration that your business is the business.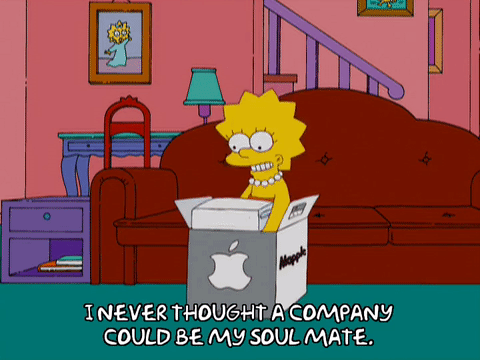 So, if you can incorporate user generated content into your social media activity, you'll not only boost your stats – you'll create trust among your audience.
More on why building trust on social media that matters here.
It's a powerful tool for engagement
If your main concern right now is simply growing your online audience, user generated content also packs a serious punch.
According to Meltwater, social media campaigns that include UGC get 50% more engagement. It also has a huge impact on brand perception, with 85% of people saying UGC had a bigger impact on their opinion of a company than branded content (i.e. the stuff you make).
This is especially true when it comes to millennials. Not only do us Gen Y'ers seem to trust UGC, but we also enjoy creating and interacting with it, with 54% actively using branded hashtags. This is important, as many UGC campaigns hinge on hashtags as a means of finding user content. By comparison, 50% of baby boomers don't use hashtags at all.
So, if your business is aimed at 18-24 year olds, user generated content could be the fanciest feather in your marketing cap.
It doesn't have to be risky
There have certainly been a few user generated content blunders in the past – but that doesn't mean your UGC efforts will backfire. In fact, some of the most effective ways you can utilise user generated content are also the most low-risk.
Take, for example, the British brand Dorset Tea. Their approach to user generated content is very simple, but effective. They simply find people on Instagram that have talked about or shared pictures of their product, then assemble the best photos into collages. They share the collage, mentioning all the contributors, et voila – instant connection with their audience.
This might not be some kind of mind-blowing growth hack, but it doesn't need to be. By showcasing user generated content on Instagram, Dorset Tea is ticking all the boxes. They're reinforcing their friendly brand, rewarding their customers, encouraging engagement, and fostering loyalty. (I should know because, back in 2016, Dorset Tea used one of my pictures!)
You don't need a huge team
Contrary to the huge UGC campaigns we've all heard about, the everyday use of customer reviews, photos or videos doesn't need to involve droves of people. In fact, it's ideal for small teams, because it provides you with ready-made content.
Say you're a solopreneur and you're trying to manage several social media accounts. Rather than go to the trouble of creating new content to share, you could simply look for user generated content instead, just like in the above example. It might feel like cheating, but it really does benefit your business. Just be sure to mix it in with your own (and, perhaps, some curated content from Quuu).
You can use it…well, basically everywhere
By now, most of us are used to seeing testimonials, reviews or pictures when looking at a product page. But even if you don't sell physical products, UGC is a valuable asset. If you have an online audience, there's potential to include UGC in your marketing, on your website, or as inspiration for content.
Here are just a few ideas for inspiration:
Try using a selection of interesting comments, tweets or quotes from users in your next blog post. Simply screenshot and save for later.

Use common questions as the foundation for a webinar, tutorial or Twitter Chat. This works particularly well for SaaS companies or coaches.

Repurpose photos and social media posts into graphics, collages, backgrounds or other visuals for your website.

Use positive reviews from influencers as a springboard for a longer relationship. This could lead to them becoming a brand ambassador or collaborator.

Make lists of the best, funniest or most interesting UGC your audience has created. This not only makes people feel important – it encourages people to make more!
See here for more ideas on how you can use UGC on your blog.
It's the future
User generated content might sound like a buzzword, but it's here to stay. In one survey, 50% of consumers said they wanted to create content for brands – but only 16% of companies provide instructions for doing so. Clearly, there's a gap waiting to be filled.
So now it's over to you. How will you use user generated content?