How to build trust on social media

8

min read
Reading Time:
6
minutes
Okay, so this is one of those topics that I always find staggering. People often ask me how to build trust on social media. They'll usually tell me that they feel like they're talking to a wall, or that nobody is listening. Not only is this unpleasant, but it defeats the point of social media altogether: creating real relationships.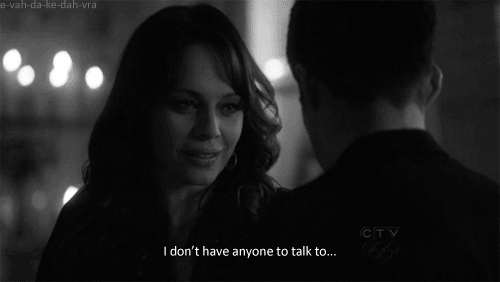 Of course, this could be due to myriad reasons, and there's usually no one-size-fits all solution. However, there are some common culprits that prevent people building trust on social media. Once people make the right changes, they tend to notice a considerable shift in their levels of engagement. This is nice because social media changes from being something you sort of feel you should do, but get little from, to being something you love doing, and get tangible value from.
It all boils down to one thing: building trust with your followers.
Why should you build trust on social media?
Put eloquently:
"Trust is the glue of life. It's the most essential ingredient in effective communication. It's the foundational principle that holds all relationships." – Stephen R. Covey
Put simply: more trust = better engagement = higher conversions = better brand perception = more fun on social media!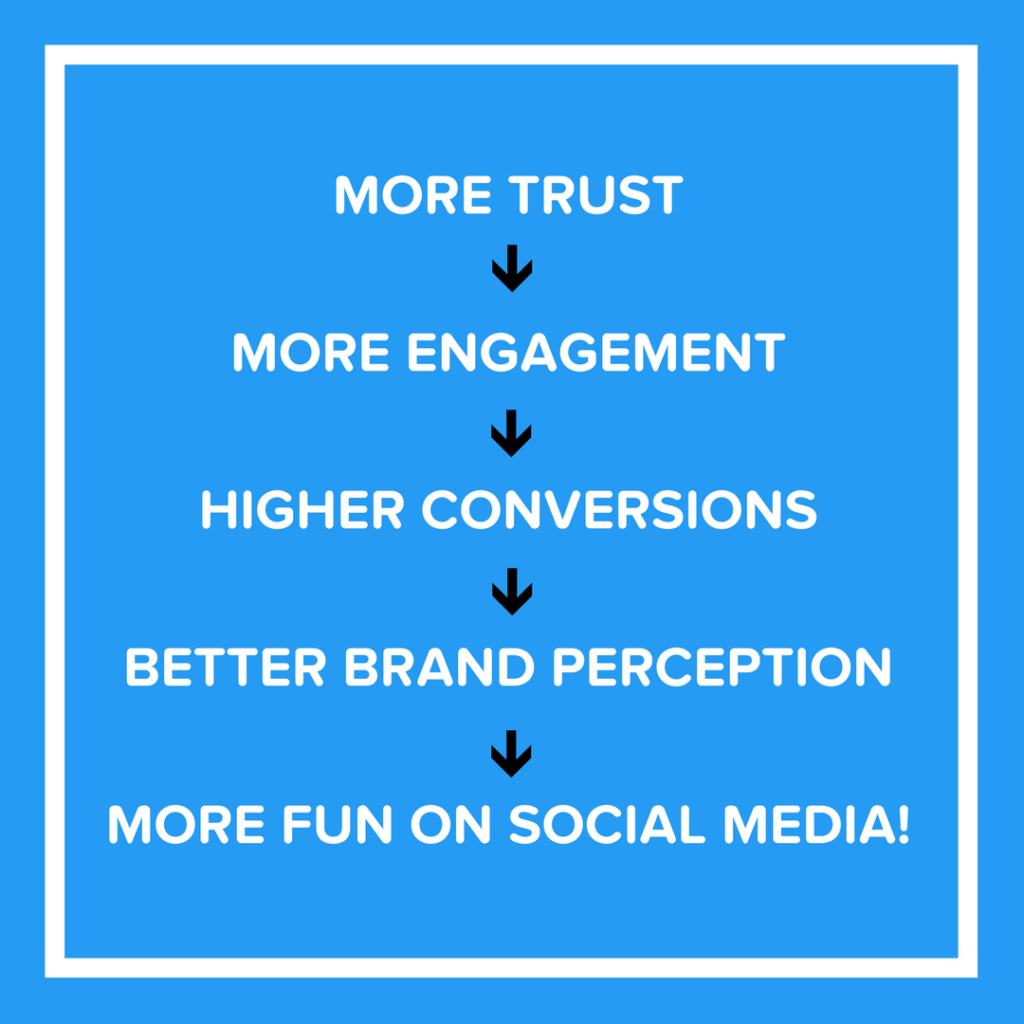 Being social
You've heard it a million times – so many times that it has become a cliche. Sorry chaps, but the reason it's touted so often as being important is because it's true.
It's called social media for a reason – you have to be social.
People don't want to follow a droning robot who simple emits information; they want to have conversations and debates with real people. So the first top tip for building trust on social media is to be yourself, show your personality, and discuss your opinions with people in a friendly and constructive way.
An excellent way to jump into this kind of interaction is to participate in popular Twitter chats that are relevant to the topics that interest you (and your potential followers ). It's sort of like attending a networking event or party – you can end up exchanging details with people so you can continue the conversation you were having later.
You can tell a lot about a person on social media by the kinds of conversations (or lack thereof) they're having on their timeline with people, so this is an important one. If you're not sure where to start and are interested in marketing or social media, try checking out the BufferChat – or our very own QChat!
(Alternatively, if you're interested in starting your own Twitter chat, check out our guide: How to start a Twitter chat from scratch.)
Actionable tips for being social:
Take part in larger discussions on social media, like Twitter chats.

Respond to mentions and genuine direct messages.

Spark up conversations with people who like or share your content.

Ask questions of your followers, don't just talk

at

them all the time.

Remember you're dealing with real people, not just profiles.

Collaborate with others.

Refer people. If you think the conversations you're having might be interesting to someone else, loop them into the chat.
Being a source of value
Okay, so as engagingly edgy as your cover picture is, as entertaining as gifs can be, and as witty as your bio clearly is, you still need to provide a reason for someone to follow you.
The most obvious way is to provide value to them. This can take many forms. You might make them laugh regularly; you might hit on points that make them really take pause and ponder over something each day. Maybe you have a killer blog that gives advice and tips on exactly the subject that they can't get enough of. Whatever it is, you want them to know they can rely on you for said value…and so, that they can trust you.
The underlying theme for all these tips is being genuine and authentic, and this includes what you post. This is key to building trust on social media.
Actionable tips for adding value:
1) Curate and share high quality content that your audience will enjoy (Quuu could help here…just saying).
2) Don't be afraid to promote content created by industry leaders. I got this top tip from top Content Marketer and Speaker @ShaylaPrice. If you're wondering why you'd want to share content from these people, check out our post on why sharing other people's content helps your brand.
3) Offer support where appropriate. If you're in a position to help someone, then why not? Just make sure the advice you're giving is right, otherwise this could be one heck of an own-goal! For companies this one is huge, having a responsive presence on social media to offer support is always hugely appreciated by users and will certainly build trust.
Don't be sales focused
I cannot stress this enough! All you're achieving by dropping calls to action left, right and centre in your social posts is completely discrediting any previous content that was genuine and value-adding. It undermines the entire ethos of being trustworthy by jarring the relationship between you and your followers with the painstakingly obvious fact that you're pushing an agenda, first and foremost.
This is where affiliate marketing can fall flat on its face sometimes, because as good as the intentions may be of the content creator, the reader is always questioning whether they'd truly endorse this product if they weren't gaining from it.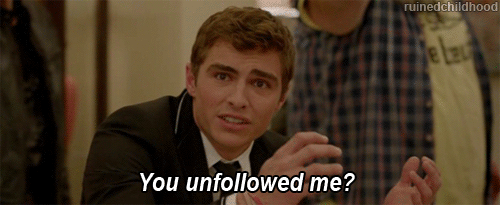 What's happening here is that trust is just floating closer and closer towards the open window with every "Click here for 20% off" and "Don't miss out!" that they see on those affiliate links.
So don't be sales focused; stick to sharing stuff that you find useful, is high quality and relevant to your followers. If people want to check out your company, then they will – and they're more likely to do so if they trust and enjoy interacting with you.
Here's an excellent post on Why your content should focus on helping, not selling!
Be human
It's ok to not have all the answers (show vulnerability, and a human side). People trust relatable and honest users of social media more than those who claim to always know it all.
Be transparent and consider discussing failures as well as wins. This is something that has served our friends at Buffer well, and it's something that is becoming increasingly commonplace. It's certainly refreshing, and most people find it valuable being able to learn from peoples' mistakes and not just hear about how awesome everything is all the time.
Showing this side to you or your company will present you in an honest and open light and leaves your followers with far fewer reasons to doubt or question you, hence building the trust.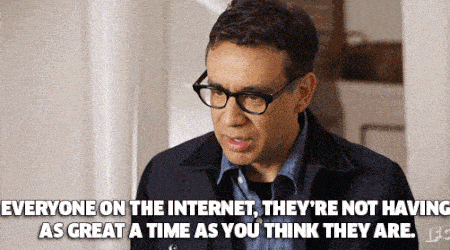 Actionable tips for being human (…lol)
1) Use your own voice
Don't get bogged down in trying to imitate someone else, or how you think your company should sound.
2) Balance your content
Feel free to post about things that aren't necessarily on your business agenda (check with your company first if you're on their account). As an individual on social media it's nice to show a little of the person behind the profile pic. So go ahead: tell us why you wouldn't pay for an Apple AirPod, or how you found the best slice of pie today!
3) Show vulnerability and be comfortable openly discussing fails as well as wins.
4) Have a camera ready to share genuine moments from your day
People love being nosy, and your followers are no different. Even with a basic smartphone you can capture snaps. So, next time someone spills a pot of ink on the floor, you'll be there to snap them crying over it and sharing it to social ? (This handy tip is brought to you by Stuart Brent from @Vacord.)
Be consistent and reliable
The final piece of the puzzle to build trust on social media is to be consistent. When speaking with @TawannaBSmith about this on our Quuurator Slack channel, she mentioned to me that trust is one of those things that:
"…takes time to establish. It's something you have to earn. The way you earn it is by:

1) showing up consistently with valuable content (content that's entertaining, helpful, engaging); 2) collaborating with others; and 3) having someone with authority (i.e. already established trust) 'vouch' for you (this can look like guest posts, interviews, or simply mentioning your name)."
I think these are really great points, and there is certainly overlap with many of the points in this post. If you can remain consistently active on social media you'll quickly build trust, improving the bonds between you and your followers.
I hope that these tips will help you to engage in meaningful relationships with your followers on social media. It's something worth building and nurturing.
What has helped you build trust within your online communities? If you would like to share your ideas here then please do so in the comments. Equally, I'd love to hear from you on Twitter – shoot me a message to @MatthewSpurr.