Ariana Grande's 'thank u, next' is one of the hottest – if not the hottest – songs of 2018. In this post, we're going to look at the surprising link between the chart-topping single and content marketing, and what we can learn from it.
Full disclosure: I haven't always been an Arianator. While my taste in music is quite diverse (I can go from Drake to Neil Young in one sitting), I never considered an ex-Nickelodeon pop songstress to be quite my jam.
However, that all changed with the arrival of 'thank u, next', an absolute banger of a tune that has propelled Ariana into the girlcrush section of my heart, a status formerly held only by Beyoncé and Rihanna. Combined with her incredible grace and dignity in handling a shockingly difficult couple of years (the Manchester Arena bombings, two breakups and ex Mac Miller's sad death), the outrageously catchy and unashamedly positive single has confirmed Ariana as a bonafide star.
But what does my gushy fangirling have to do with content marketing, you ask? Well, having closely followed every move of the song's release, I've identified nine important takeaways that content marketers can learn from.

1. Get personal.
Chances are the industry you work in is competitive. There's at least one other business offering the same service as you – maybe even hundreds. One thing will set you apart: your brand. And what makes a successful brand? The people behind it.
The business world is changing, and we are slowly coming round to the idea of 'bringing your whole self to work'. Just because you're in a professional setting, it doesn't mean you have to act like a robot; you can be a human with emotions and still be good at your job.
Now, a career as a musician means you're naturally going to show more of your 'true' self than a career in, say, SaaS. However, opening up about each and everyone one of your breakups, as Ariana does in her latest single, is no easy feat. Creating such a raw piece of art puts Ariana in a vulnerable position, but showing a more authentic version of herself is something her fans will respect her for – and relate to.
This isn't to say you need to pen a Medium post about your last breakup and send it to all your LinkedIn contacts, but the line between personal and professional is growing increasingly blurred, with some really powerful results. Influential bloggers like Nat Eliason, for example, aren't afraid to share intimate details of their life in their writing. When I interviewed Nat for an upcoming episode of Quuu's podcast, he credited the reputation he's built off of his access-all-areas blog to the success of his content marketing agency, Growth Machine.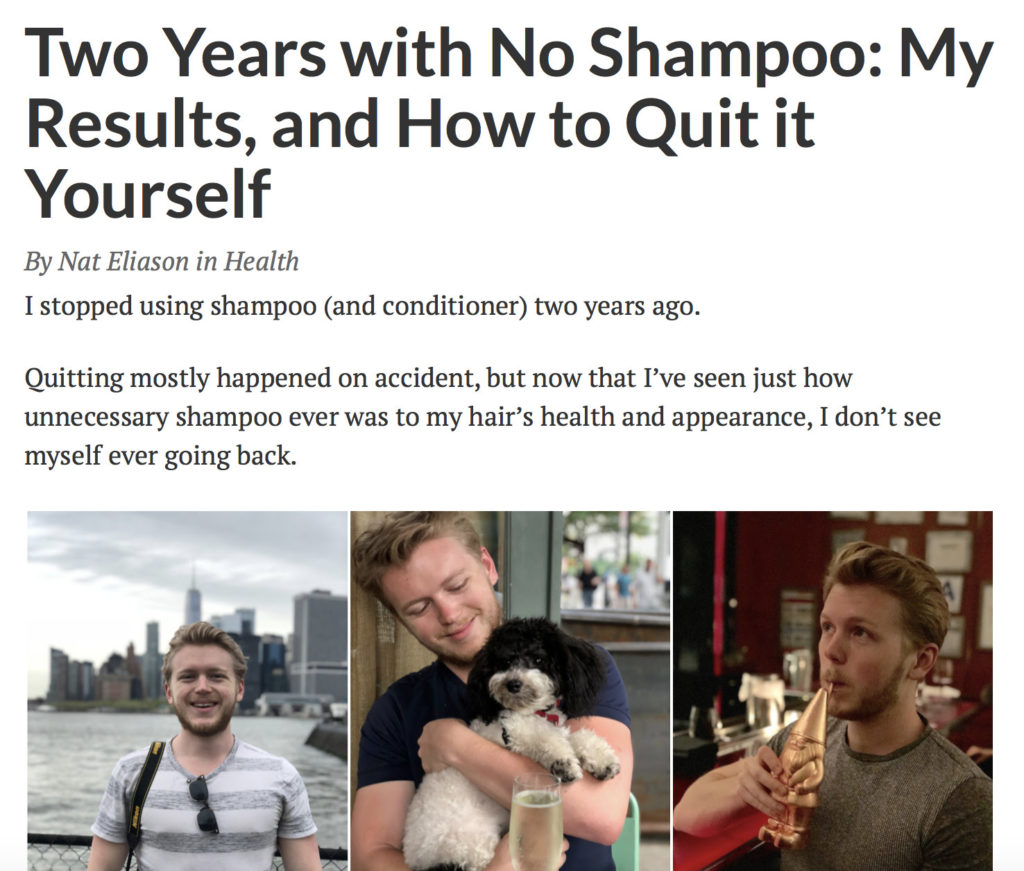 Similarly, Front CEO Mathilde Collin published the moving story of how the business coped when her co-founder, Laurent Perrin, fell sick. When it comes from a genuine, heartfelt place, sharing personal experiences can show your audience a more human side to your business.
2. Be transparent.
Leading on from the above, 'thank u, next' doesn't employ the thinly veiled allusions we're used to hearing in music by famous artists. After all, what would be the point? Ariana has always been very open about her relationships, often taking to social media to clarify rumours about her love life, so to be cryptic in her music would be almost insulting to her fans.
In 'thank u, next', Ariana specifically name-checks each of her ex-boyfriends, singing to her fans with the same candour she would chat to a best friend. Creating a frank, honest relationship with her listeners shows she trusts and respects them, which in turn wins their trust and respect.
Transparency has been a big marketing trend in the past couple of years, with companies like Buffer and Baremetrics championing the open business model. Sharing this kind of information creates a different dynamic between you and your audience, positioning your business as a trustworthy figure in your industry.
3. Build a narrative.
The lyrics of 'thank u, next' take the listener on a journey, building a narrative around important events in Ariana's life so far. The song starts by looking back on all of Ariana's relationships to date, then reflects on her current relationship with herself, before musing on what the future holds for her. It's a cohesive, engaging narrative that is tightly held together by the repetitive (and infectious) hook and chorus.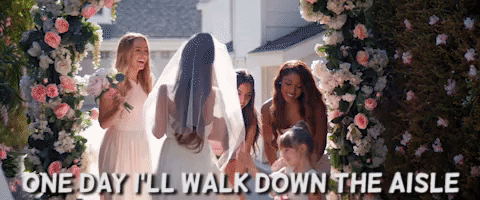 'Storytelling' is a major buzzword in marketing, for good reason. With attention spans shortening (thanks, technology!), you've got to put in more work to hook your readers. Just because you're writing about business, it doesn't mean you shouldn't be employing the same techniques that a novelist would use – think about why we can spend hours getting lost in a book, but can't make it to the second paragraph of a marketing blog post! Structure, plot, characterisation and tone of voice can all play a role in shaping your content. You could even try out successful storytelling formulas, like this one.
4. Provide takeaways.
Despite being a breakup song, 'thank u, next' is a feelgood tune with an overwhelmingly positive message. We're not witnessing Ariana in the messy throes of a breakup, but the stronger and wiser woman that emerges on the other side of it. Rather than lamenting her failed relationships, Ariana focuses on what she has learned from the experience.
The song distills these lessons into clear takeaways, which celebrate growth and gratitude:
One taught me love
One taught me patience
And one taught me pain
Now, I'm so amazing
I've loved and I've lost
But that's not what I see
So, look what I got
Look what you taught me
In marketing, recapping important messages and valuable lessons in clear, memorable takeaways is an effective way to make sure your content really sticks in your readers' minds. Ariana's takeaways don't just help her accept and move on from past relationships, but they'll hopefully help her fans work through their own challenges too.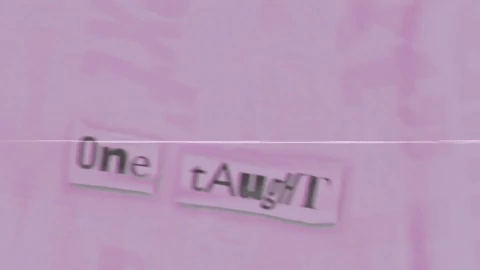 To make sure your content genuinely helps your readers, make it as easy as possible for them to apply the knowledge and advice you've shared. Providing key takeaways means that even by skimming through your content, your readers can immediately see the value it holds. You could do this at the end of different sections, or in the conclusion of your blog post.
5. Repurpose your best content.
As if the song wasn't enough in itself, Ariana also dropped an internet-breaking music video to follow it up. While the track gave fans and gossip sites plenty to chew on for a good few weeks, releasing a music video ensures 'thank u, next' remains a talking point.
Creating another way to consume the work means existing fans won't get bored, while also reaching new pairs of ears and eyes. Musicians have relied on this tactic for decades, and if global superstars are trying to maximise their reach, then your business should be too!
Repurposing content can increase your reach and engagement, drive more traffic to your website or blog, increase lead generation, boost SEO, and establish your brand's influence. Instead of pumping out new content all the time, consider which blog posts have been your most successful and try recycling them in new formats – for example, a podcast, a vlog, an infographic, or a webinar.
6. Plan a killer social campaign.
At the time of writing, the 'thank u, next' music video has had 89 million views on YouTube – that's in just two days. In fact, it's hit a new record for the most views in a 24-hour period.
It's a great music video (more on which below), but it was also accompanied by a fantastic marketing campaign. Ariana and her team started building up hype around the video two weeks before its release, celebrating the single reaching platinum status in an Instagram post that promised fans a video would be on the way soon.
Following this announcement came daily teasers of behind-the-scenes snaps and stills from the video, giving fans tantalising clues as to what they could expect from the finished product. Part of the genius behind the video, directed by Hannah Lux Davis, was parodying classic teen movies, like Mean Girls and Legally Blonde. The combination of insanely catchy song + Ariana's star power + a nostalgic throwback to everyone's favourite films created a heady sense of anticipation, regardless of whether you were an Ariana Grande fan or not: "I was checking YouTube waiting for the video to arrive despite not even being much of a fan. The moment I found out it was 00s teen movies I was hooked," said Quuu's Content Manager, Amy Murnan.
Posts like the shot of Ariana with Legally Blonde character Paulette had us all wondering what she could possibly be plotting, so that when the video finally dropped, the internet went into a frenzy.
It's not just about the build-up, though. Two days after the music video dropped, Ariana also published a behind-the-scenes video, giving her audience an exclusive glimpse into the making of 'thank u, next' – and keeping the frenzy going.
Next time you're preparing to release a killer piece of content, think about how you can create a buzz in the lead up to the publishing date, as well as the aftermath. You could share excerpts on social media if it's a blog post, or short video and audio clips if it's a podcast or vlog. Make sure to provide enough interest to build excitement in your audience, but keep enough back to develop a sense of intrigue and make them want to check out the main piece of content.
7. Reference pop culture.
As we've covered above, the video's phenomenal success has been largely due to the way it recreates scenes from cult romcoms. Specifically, all the films remixed in 'thank u, next' are teen movies, thus appealing to Ariana's mainly adolescent fanbase, but also pulling on the heartstrings of older audience's (like me) who remember when the films first came out.
Like Amy said, even if the song isn't for you, the fact that the video pays homage to films we millennials grew up on offers a deliciously nostalgic five minutes. I remember watching Mean Girls, Legally Blonde, Bring It On and 13 Going On 30 obsessively – in fact, Ariana and Hannah Lux Davis couldn't have picked more iconic films. Unlike lots of films that came out in my childhood, what's key about these movies is that they're still culturally relevant, featuring female protagonists fighting the odds to come out on top.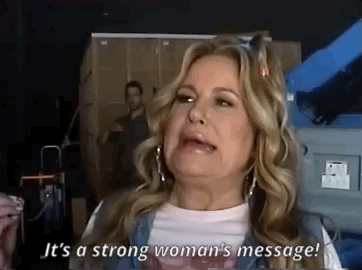 Building pop culture references into your content is a failsafe way to keep it fresh and engaging, whatever subject matter you're covering. Like in the 'thank u, next' video, it's important to choose your pop culture references wisely. This could be as big as putting an industry-relevant spin on a trending topic (ahem), or simply peppering your content with on-brand GIFs and memes that your audience will recognize and appreciate.
In Ariana's case, an added bonus of referencing pop culture figures was that several of the movie stars she parodied tweeted about the video. So think about that next time you include an Obama GIF in your blog post on business analytics.
8. Acknowledge your haters.
Ariana's private life has come under heavy scrutiny in the past couple of years, as fans and tabloids alike try to keep up with her romantic interests, as well as her reactions to the tragedies she's suffered. Several times, Ariana has announced plans to take a break from social media, citing the constant negative comments she receives as aggravators for her anxiety.
Yet, rather than letting the haters grind her down, Ariana chose to make light of their rumour-mongering in the opening scene of the 'thank u, next' video. À la Mean Girls, the video begins with a series of famous faces discussing the rumours they've heard about Ariana Grande. These rumours are based on both gossip and fact from Ariana's real life: speculations about her pregnancy, her engagement to Pete Davidson, the mistakenly reported lyrics of 'thank u, next' leading fans to believe she'd started dating a girl called Aubrey. Not only does Ariana take control of the narrative here, but she also makes fun of the situation – a surefire way to get one up on trolls if ever there was one.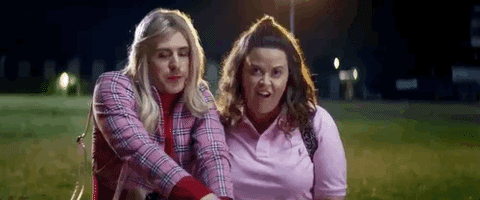 Whether it's a nasty review or an angry customer on Twitter, your business is bound to encounter haters somewhere along the line. The best thing you can do, like Ariana Grande, is turn this into a positive. Take on board criticism as constructively as you can: a problem your customer is encountering with your product could be the inspiration for your next blog post or marketing campaign. Hootsuite, for example, responded to negative customer feedback about their app interface by creating a funny video of their employees reading mean tweets about them.
9. Rope in influencers.
Ariana Grande's starpower is pretty strong alone, but the fact that a celebrity-studded cast was roped into the 'thank u, next' video was paramount to its virality. Cameos include fellow singer Troye Sivan, original cast members from Mean Girls and Legally Blonde, and, most gloriously, Kris Jenner as Regina George's mother.
Watching these stars inhabit roles we know and love, and guessing which one you're going to spot next, makes for a gratifying viewing experience. It also meant that the video was guaranteed to be shared by some of the biggest social media accounts in the world – including the Kardashian sisters, who all responded to Kris Jenner embodying the OG 'cool mom'.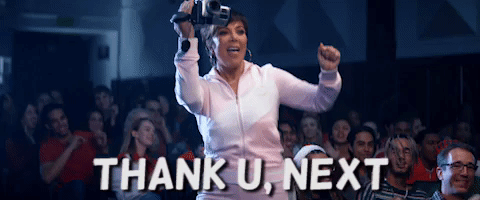 via Giphy 
Influencer marketing is still a powerful business strategy, and it can take many forms in your content. It's not just having someone with thousands of followers writing a sponsored post about you on Instagram. Why not take a leaf out of Ariana's book and get your influential friends to contribute to your next blog post? Expert roundups are a great way to deliver valuable advice to your readers, but they also widen your reach on social media, since you can ask the people featured to share them. You could also invite a special guest onto your podcast, interview them on your vlog, or simply co-host a Twitter chat with them. It's all about leveraging someone else's reach to amplify your own.
Conclusion
'thank u, next' is a perfectly crafted pop song with a perfectly crafted marketing campaign to match, and it's no wonder that the single and accompanying music video have blown up. Content marketers would be wise to pay attention to its success and incorporate these nine takeaways into their own strategies:
Get personal

Be transparent

Build a narrative

Provide takeaways

Repurpose your best content

Plan a killer social campaign

Reference pop culture

Acknowledge your haters

Rope in influencers
It's always helpful to look outside your industry bubble and find content marketing inspiration in unlikely sources! Are there any other pop culture events that have influenced your content recently? We'd love to hear them (extra points if you can write a blog post on what content marketers can learn from Kanye West).