How to start a Twitter chat from scratch

14

min read
Reading Time:
11
minutes
Hosting a Twitter chat is a great way to build a large, engaged following on Twitter and beyond.
If you need convincing, just take a look at Buffer. Every week, Buffer hosts two Twitter chats in two different timezones. The Bufferchat regularly draws in hundreds of participants, generating thousands of tweets that often reach over one million people.
And the fun doesn't end there; Twitter chats can be a fruitful source of content for your blog and other social media platforms. Not bad when all you have to do is tweet a few questions, huh?
Of course, hosting a Twitter chat is not that simple. It takes a lot of planning and a good deal of practice to get right, as we've been finding out at Quuu over the past few months.
Back in December, we decided to host our very first #Qchat, which has since become a monthly establishment @quuu_co. We're not quite at Buffer level yet, but the Qchat is proving to be an excellent growth hack and engagement tool.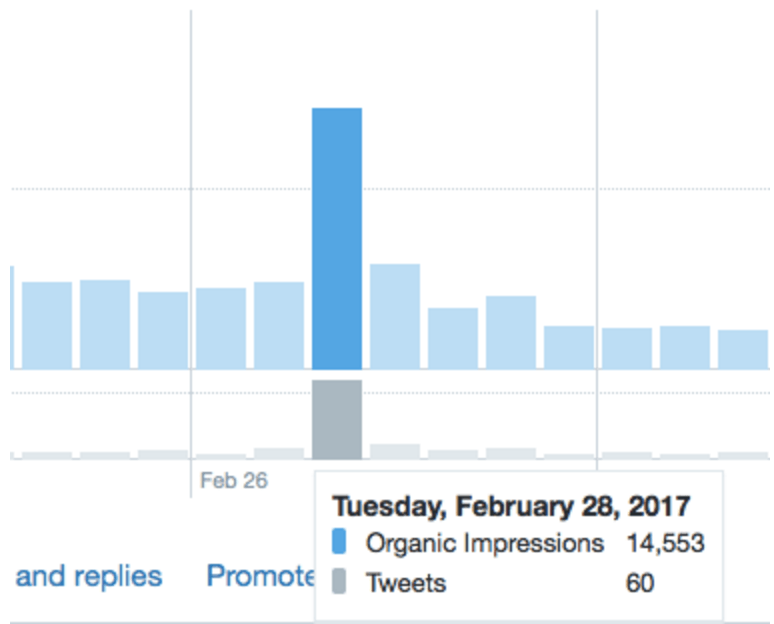 In this blog post I'm going to share with you some of the lessons we've learned along the way, so that you can host your very own Twitter chat (as long as it doesn't clash with the Qchat, of course!).
What is a Twitter chat?
Before we get started, let's remind ourselves what a Twitter chat actually is.
Essentially, a Twitter chat is a real-time conversation that takes place between a brand and its following on, you guessed it, Twitter. Participants follow a unique hashtag (e.g. #Qchat), decided on by the host, who live-Tweets questions on a particular topic or theme from their account.
The idea is that their followers will tweet back their responses, as well as chatting among themselves, generating a productive and stimulating discussion for everyone involved.
Why should you host one?
When I first joined Quuu, we already had an established following on Twitter, but, like any startup, we were always on the hunt for new ways to grow our audience. Having hosted and participated in Twitter chats before, they struck me as an effective (and fun!) way to build our Quuumunity.
Twitter chats can help you:
Engage your existing following by having genuine, real-time conversations with them

Increase brand awareness and gain new followers

Establish yourself as an authority or influencer in your industry

Network with likeminded people to build valuable relationships

Learn something new and improve your skills

Share your own experience and knowledge

Generate content ideas for your blog and social media platforms
Sold yet? Now you know the 'what' and the 'why', it's time to learn the 'how'.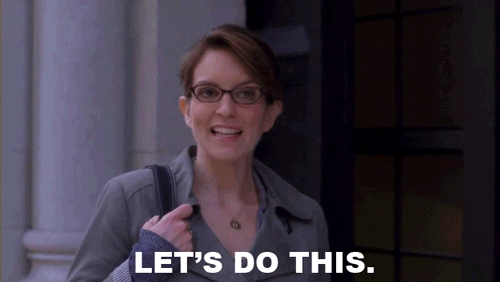 How to host a Twitter chat in 11 steps  
As I mentioned earlier, hosting a Twitter chat takes a good deal of organisation and thinking ahead. With three successful Qchats under our belts, we've now got a tried and tested formula for the planning, promoting and hosting of a Twitter chat, which we hope will work for you too.
We're also going to show you how your Twitter chat can generate a regular supply of compelling content for your blog and social media platforms.
Before the chat
Participate in other Twitter chats
Like any new business project, hosting a Twitter chat requires some market research. Joining a few popular chats in your industry will not only give you a feel for how they work, but it will also help you decide what will set yours apart.
There are already a number of established Twitter chats in the Content and Social Media Marketing industries. I spent a few weeks participating in some of these, getting the hang of the flow of a Twitter chat and thinking about how Quuu's chat could bring something new to these conversations.
What I noticed was that many of these chats catered to marketing professionals, who were already well-versed in the art of social media and content. While Quuu's userbase does include lots of pros like these, our Quuumunity is also made up of entrepreneurs and startups, who perhaps don't have as much experience or time to invest in marketing. With this in mind, our Qchats act as speedy one-hour masterclasses; we cover key topics or problem areas, so that everyone comes away feeling like they've learned something new.
Knowing what will provide value to your audience will be crucial to the success of your chat, so it's worth putting in the time to find your niche.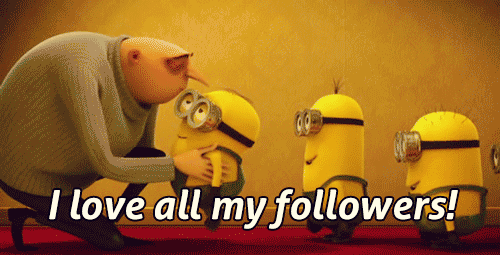 Choose your hashtag
Each individual Twitter chat is identified and followed using a unique hashtag. This means that your audience can find your chat by searching for the hashtag, and then include it in their responses so that you can see them.
Choose a hashtag that is short, snappy, easy to spell and incorporates your brand name, if possible (make sure no one's already using it!).
We chose #Qchat as a catchy, on-brand hashtag – we decided against #Quuuchat in case people missed out a 'u'!
Write up a list of topic ideas
Before you start setting dates for your Twitter chat, it's worth making sure you actually have something to say! Using the insights you've gained from snooping around other people's chats, write up a list of potential topics that would be relevant to you and your audience. Good places to look for inspiration are:
Other Twitter chats – could you expand on a popular or controversial theme?

Trending topics in your industry – check out recent blog posts and articles

Your own blog posts

Customer FAQs

Discussions in online forums (e.g. Slack groups, Quora, Inbound, etc.).
Set the date
Once you've got a full bank of topic ideas, it's time to set a date for the big day.
Firstly, you need to pick a time when your following is going to be active. It's very important to take into account different time zones; while Quuu is a UK-based company, our audience is distributed all over the world. We picked 6pm GMT as a time when most of our audience would be awake!
Secondly, make sure your Twitter chat won't clash with anyone else's. If a Twitter chat happens on a regular basis, it's usually registered on sites like Tweet Reports or Twubs. Pick a free slot and, if you are also planning on hosting your chat on a weekly basis, register your own.
Hosting a Twitter chat usually falls to a company's Social Media or Community Marketing Manager, but it's good to have as many hands on deck as possible. You should ensure that the rest of your team, if you have one, will be free to attend. Having the support of my Quuu teammates has been essential to the success of our Qchats because:
We can demonstrate our collective expertise and knowledge

Twitter chats move at a very fast pace, so it's helpful to have more than one person replying to our followers

I have some guaranteed attendees to reply to my tweets, so I'm never left talking to myself!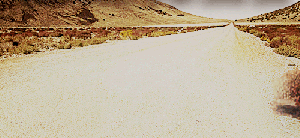 At this stage, you may also want to consider co-hosting your chat with a relevant influencer in your industry. This is a great way to draw in the crowds, as you can combine both your followings for an even bigger audience.
Our last Qchat was co-hosted by SEO and Content guru Ashley Faulkes, which resulted in more participants than ever before. Thanks to some really high-quality answers from Ashley, we all left with some very useful takeaways.
Usually people are keen to act as a co-host, as it's a chance for them to raise their own profile and show off their expertise, so have a think about who you could collaborate with.
 Pick your theme and write up your questions
Consult your list of ideas and pick an appropriate theme. It's best to keep the title of your chat simple, as we have tried to do in our Qchats:
December: How to automate your social media for the holidays

January: How to use video in your content marketing

February: Where and how to publish your blog
You can see that we always lead with a question word – the idea being that our Qchat will provide the answers! We make sure to pick topical subjects that we know our audience will want to talk about: our first Twitter chat solved a problem our users would be experiencing around Christmas, video content was rife in the 'Top marketing trends of 2017' reports in January, and our last Qchat was inspired by a conversation in our Slack community.
Now you've picked a title, it's time to come up with enough questions to see you through the hour. We recommend 7 as the magic number: that's enough to keep the conversation moving, while also allowing sufficient time to respond thoughtfully and thoroughly. We also include an additional icebreaker question at the beginning to get things warmed up.
This is the pattern our Qchat tweets follow:
Welcome tweet

Rules of the chat (politely remind your followers to include the question number and hashtag in their answers)

Icebreaker

Q1-7

Thank you tweet
It's important to research your chosen topic and use your findings to inform your questions. You want to cover trending or controversial topics that will stir debate – and on this subject, always ask open questions that will lead to more than just a 'yes' or 'no' answer.
Create graphics to complement your Tweets
Using visual content alongside your tweets is a good way to engage your audience and make the chat itself easier to follow. We use Canva to create the graphics for our Qchats.
You will need:
A main graphic with the title of your #Qchat, to be used in social posts and all other promotional content. Make sure to include the date, time (including timezone) and your Twitter handle.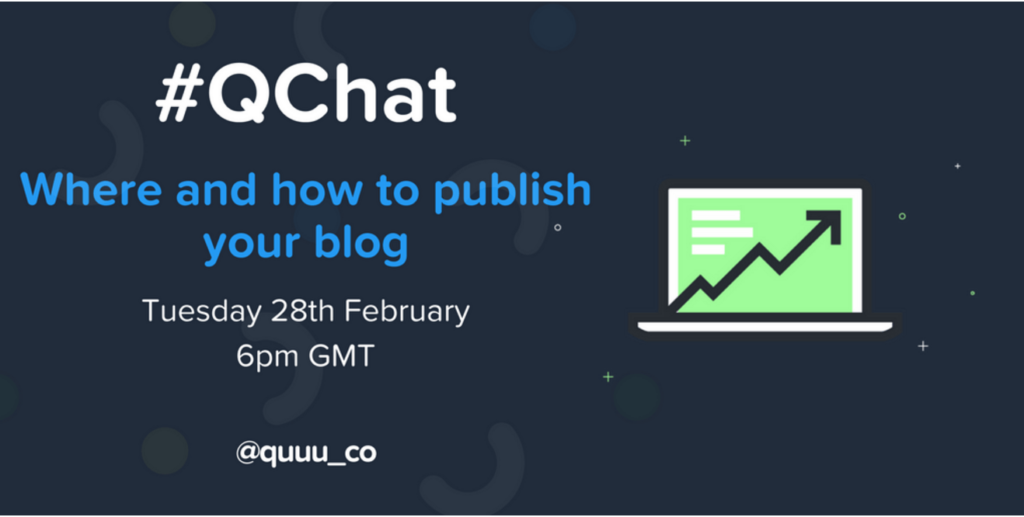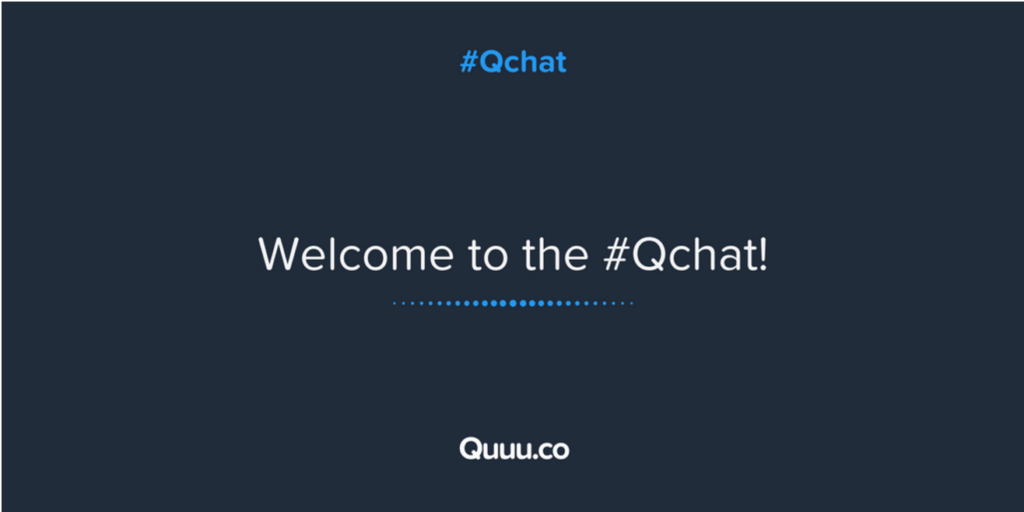 A graphic for the rules of your chat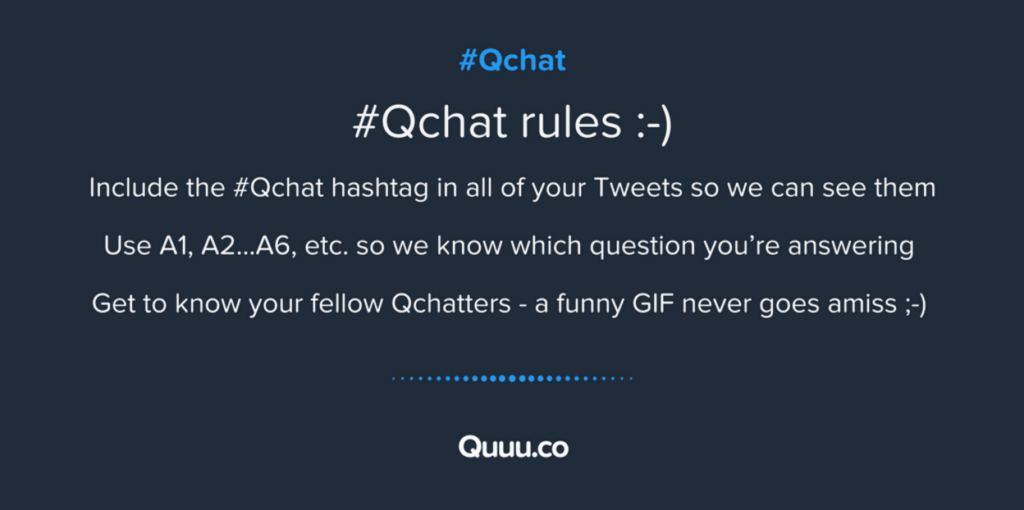 Slides for each question, plus the icebreaker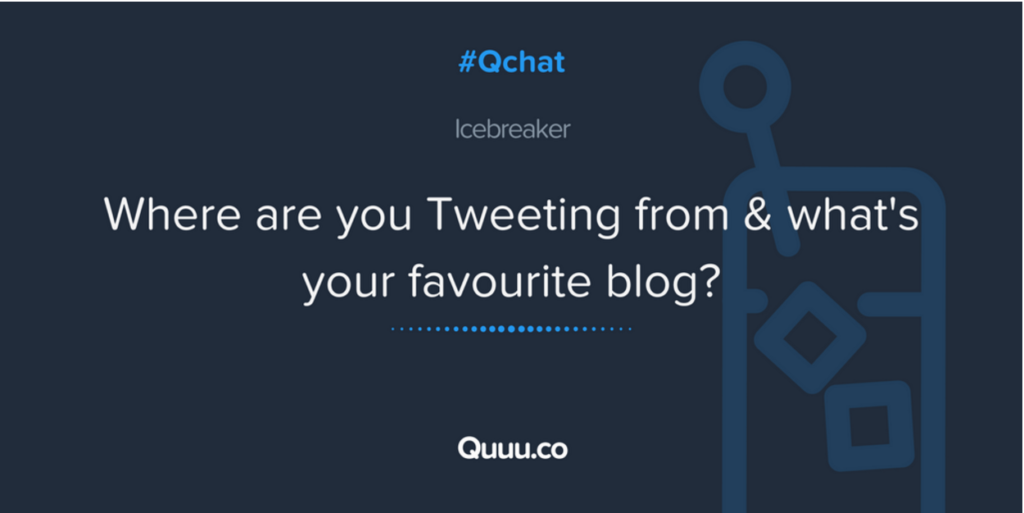 A thank you graphic for the end of the chat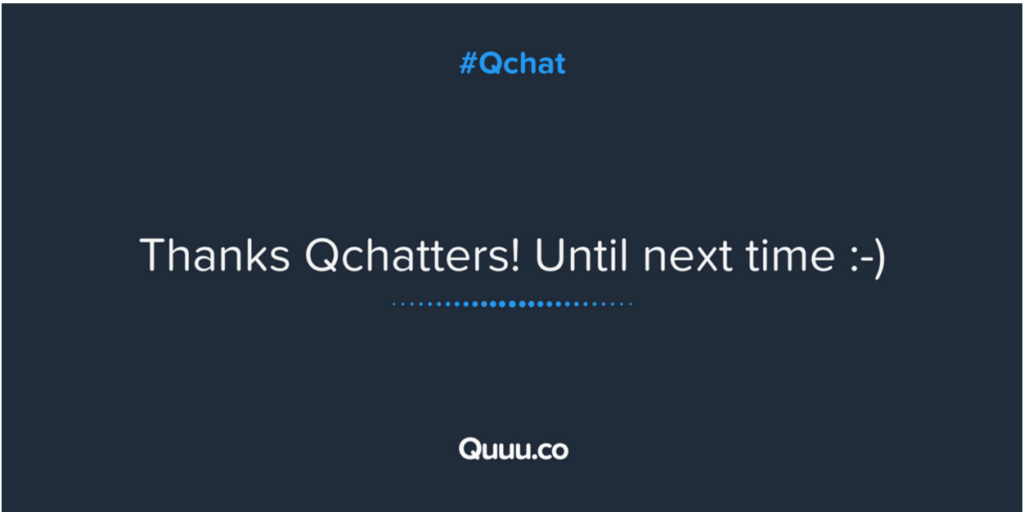 Once you've done this the first time, you'll have a template that you can replicate for future chats.
Spread the word!
Hosting a Twitter chat is a bit like throwing a party; you want lots of your friends to come, so that you don't feel sad and alone 🙁 Therefore, you need to tell people about it!
We usually announce our Qchat on all communication channels a week in advance – it's best to keep the promotion period fairly short, so that it's fresh in people's minds.
Here's what we do.
A week before the chat:
Post a pinned tweet on Twitter using the main graphic

Do the same for all other social channels

Send out an email announcement

Post in any relevant online communities
The week in the lead-up to the chat:
Tweet relevant content on the theme of the chat (we're lucky to have access to

a huge bank of curated content

!)

Work the chat into any weekly newsletters

Send out personal invites to influencers
On the day:
An email reminder a few hours before

Post in online communities a few hours before

Social posts throughout the day and as soon as the chat starts

Search for relevant hashtags on Twitter or join other chats so that you can lead people to your chat (but make sure to genuinely engage in the conversation, so you don't come across as spammy).
Finalise your script and schedule Tweets
Although you'll already have decided on your questions and created the corresponding graphics, it's best to write up a full script to ensure the conversation runs smoothly on the day (imagine the shame of forgetting your own hashtag!).
Here's the script for our Qchat back in January:
Welcome: Welcome to Quuu's second Twitter chat! Thanks for joining the #Qchat 🙂

Intro: In tonight's #Qchat we're discussing one of 2017's hottest #marketing trends: #VideoContent

Rules: We don't want to miss a thing in tonight's #Qchat, so it would really help if you could stick to these rules… 

Icebreaker: Here's a little icebreaker to kick things off: where are you Tweeting from & why have you come to tonight's #Qchat?

Question 1: Do you want to use more video content in your marketing and, if so, why? #Qchat

Question 2: What's the main challenge you face when creating video content? #Qchat

Question 3: Do you have any tips for coming up with ideas for video content? #Qchat

Question 4: What are your favourite tools for creating video content? #Qchat

Question 5: What's the best strategy to distribute video content? (via @shaylaprice) #Qchat

Question 6: What's your preferred platform for sharing video content and why: Facebook, Twitter, Instagram or Snapchat? #Qchat

Question 7: How do you measure the success of your video marketing? #Qchat

Thank you: Thanks for another great #Qchat everyone! We'll be sharing highlights over the next few days & we hope to see you again next month 🙂
When your script is good to go, work out a timeframe that will allow your chat to flow at a sensible pace, then schedule the posts in Buffer. This means that during the actual chat you won't have to worry about tweeting the questions and can focus on interacting with your followers instead.
During the chat
Lights, camera, action!
If you've followed the previous steps, most of the leg work for your Twitter chat is out of the way. Hopefully you'll have swathes of followers joining you and you can sit back, relax and enjoy the party!
Just before you start, it's always worth sending out a few more posts across all your social channels reminding your audience to get their behinds over to Twitter.
Now, I know I just told you to sit back and relax, but chances are you're in for an hour of looking more like this: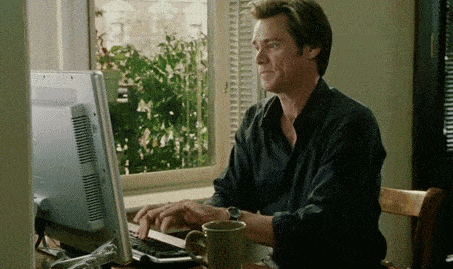 When you're the host, Twitter chats move at lightning speed. Even if you've automated your questions, you'll still be kept on your toes due to the sheer volume of tweets.
During the chat itself, try to engage with as many of the participants as you possible can. Here are some things you should be doing:
When someone joins the chat and introduces themselves, shoot them a welcome message

Favourite all tweets that use your hashtag to show you've acknowledged them

Retweet the best answers (this will come in handy for follow-up content)

Engage in discussion as much as possible – ask more questions, share useful links, etc.

Make sure people are following the rules – if you notice someone has missed out the hashtag, politely remind them they need to do so so that you can see their tweets
You'll need to be keeping an eye on three things during your chat: notifications and mentions, the latest tweets using your hashtag and your account's feed (just to make sure pre-scheduled tweets are sending out). We'd recommend Tweetdeck or Hootsuite to help you manage these different streams.
Last but not least, remember to have fun! Twitter chats are a fantastic chance to meet some cool people, have interesting conversations, and, most importantly, share some silly GIFs.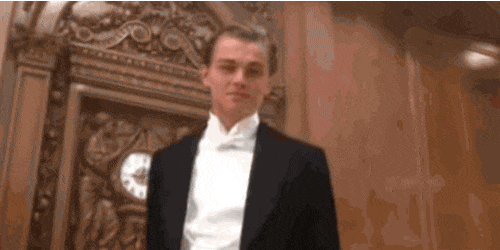 After the chat
Say thank you
Your chat may well run over your allotted hour if people are really engaged in the discussion. It's worth sticking around in case anyone is still tweeting you.
In addition to a general thank you tweet at the end of your chat, it can be nice to thank people individually the next day. If someone tweeted furiously throughout the hour, send them a tweet, a DM or an email to thank them for their contributions. Don't forget your co-host if there was one, and those trusty teammates too.
Create follow-up content
Twitter chats are content generation machines. We've experimented with Twitter Moments, Storify, Facebook slideshows and LinkedIn Slideshare to create roundups of our Qchats (simply compile all the questions and the best responses in chronological order). When possible, tag anyone whose Tweets feature in these recaps to maximise shares and engagement.
You may also like to send out an email recap, or even write a blog post expanding on any interesting points. After each of our Qchats, our pal Sujan Patel writes up a blog post analysing the responses and giving his own, highly sought-after opinion on the topic. You could even use these chats as a basis for a podcast or video.
After that, all that's left is to do is plan the next one 🙂
Fancy seeing what all the fuss is about? Join our next #Qchat on Tuesday 28th March at 6pm GMT over @quuu_co, where we'll be discussing how to work online communities like a pro (along with a special co-host!).