When Quuu's co-founders, Daniel Kempe and Matthew Spurr, wanted to get their business idea off the ground, not paying for an office was an obvious way to reduce overheads. However, remote working soon became a permanent mindset, rather than a money-saving shortcut, when they saw the benefits it brought to both the company and its employees.
At Quuu, we see remote working as the most efficient and sustainable way to run a business – and there's a growing movement of people who agree with us.
Here are a few of the main perks:
The money we save on renting an office space can be put towards other things, like higher salaries, employee benefits and growth.
We can hire the best talent from all over the world.
We have the freedom to work from wherever we want, whether that's from home or while travelling.
We can design our own schedules, working hours that suit us individually (both this point and the above can

enhance productivity

).
The ability to work from home makes childcare a lot easier for those of us with kids.
Offering employees freedom and flexibility builds trust, dismantling corporate hierarchy and creating a more equal workplace where everyone's voice is heard.
Having said this, there are disadvantages to remote working. We've explored these on our blog before, weighing up the pros and cons of life as a digital nomad, and discussing the impact of working remotely on mental health.
These conversations have made us careful not to get too evangelical about remote working. However great it seems in comparison to working in a stuffy office with people you hate, it does have its own set of challenges. These are some of the questions we've been pondering recently:
How do you facilitate teamwork and collaboration when you're not sharing a physical space with your team?
How do you avoid feeling lonely or isolated when you don't see your coworkers?
How do you stay motivated and on-track without supervision?
How do you maintain a healthy work-life balance when you work from home?
In our search for solutions to these problems, we've developed a programme of activities designed to make sure we're maximising the potential of remote working at Quuu. We're still experimenting with this programme to find out what works best for us, and we'd love to hear ideas from fellow remote teams. Have a go at our ten favourite activities so far, and tell us what you think!

10 activities to try with your remote team
1. Run questionnaires
OK, we know surveys aren't the most exciting note to start on! However, this initial step was crucial for us, as it informed the rest of the activities in this list.
Questionnaires are an effective way to gauge the happiness of your employees, especially if you're not seeing them in person every day. They can uncover issues that employees might not feel comfortable opening up about via Slack or on a video call.
At Quuu, we've conducted a couple of questionnaires recently: one on remote working and the other on professional development. The idea behind these is that we get a sense of where everyone's at and if there is anything we could do to improve the experience of working at Quuu. The answers to the remote working questionnaire, for example, helped us identify common struggles and come up with practical solutions to tackle them.
Try it for yourself
Think about areas of the business or your employees' wellbeing that you'd like a better insight into.
Come up with some questions around this topic (try to make them relatively straightforward for your team to answer, but don't use leading questions).
Input these questions into a Google Form or Typeform and share it with your team. It might help to set a deadline for when you wish to have their responses by. Typeform lets you collect responses anonymously, which can be a good shout if the topic is sensitive or you wish to have more objective answers.
Take the time to study the responses and take action on anything that needs addressing.
When reading the responses, it's important to bear in mind that the truth might not always be pretty! As an employer, don't take any negatives too personally. The last step doesn't necessarily mean targeting an individual to query their response; while it may highlight a more personal issue that needs addressing via a one-to-one, most of the time you should use feedback for the greater good of the company.
Feel free to have a look at our remote working questionnaire here for inspiration.
2. Buddy up
Overall, the results of our remote working questionnaire were positive, but pretty much all of us cited lack of social interaction as a downside. Our second activity aims to combat this, and out of all the initiatives we've introduced, it's had the biggest impact on our productivity and happiness. This is because it tackles several problems at once: isolation, motivation and collaboration.
While we tend to Slack each other throughout the day (both about work and general chit chat), it's easy to get absorbed by your own work or simply not make the effort to check in with teammates. You might not even realise you're missing the social interaction, but it can quickly make you feel lonely or demotivated. Also, if you share neither an office nor any responsibilities, remote working can mean that different departments don't communicate.
This is where weekly buddies come in. The idea is that every Monday, each employee is assigned a partner that they can talk to throughout the week. You're matched with a different person every week, so that you get to know everyone in the company.
Try it for yourself:
Write down the names of everyone in your team and split the list in half. Pair up the names from each of the lists, then rotate the partners each week.
Announce the partners in Slack every Monday and come up with a fun 'icebreaker' question to kickstart conversations between partners (e.g. message your partner about favourite TV show right now).
Encourage partners to chat to each other throughout the week and have at least one short call.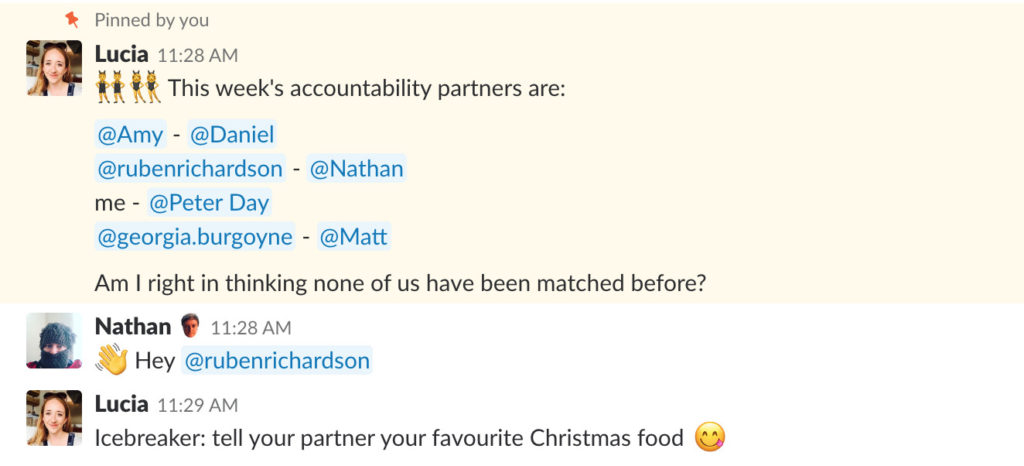 Ultimately, it's up to each set of partners how they communicate with each other. We suggest chatting about projects you're working on and any challenges you're facing, but also sharing a bit about your personal life. Building these kinds of relationships with your coworkers creates an open, supportive environment where people feel comfortable expressing their ideas and asking for help if they need it.
As an employer, don't breathe down your team's necks on this one! Rest assured that conversations will flow quite naturally, and one-on-one interactions can be very constructive. Giving people the space to develop their own relationships can create a really strong foundation for you to work together as a team.
3. Make a team playlist
Working remotely offers a very different experience to the buzz of an office, and whether that's a positive or a negative is down to the individual. Some people need absolute silence to concentrate, which makes remote work the dream, whereas others find it unnerving.
It depends on the type of work we're doing, but lots of us at Quuu like some background noise. Music, in particular, can create a really focused environment. And you know what they say about music: it brings people together.
Team playlists offer a communal experience that allows us to show our personalities and discover some cool new tunes. Our tastes in music are pretty diverse, so it's always a conversation starter!
Try it for yourself:
Set up a

company account on Spotify

or another streaming service of your choice.
Create a collaborative playlist and share the playlist link with your team.
Ask everyone to add some songs.
Press play and enjoy that fact that when you're working from home, you can hum/sing/rap/dance along to your heart's content.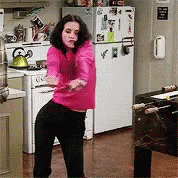 Sometimes we like to set a theme each week to keep things interesting (e.g. 'songs that remind you of being a teenager'). You could even share your playlists on social media; behind-the-scenes content can be a great way to engage your audience.
4. Track your productivity levels
As we mentioned earlier, one of the fantastic things about remote working is that it gives you the freedom and flexibility to establish a routine that suits you – so make the most of it!
Scientific studies have proved that we're all programmed to function differently: some of us are early birds, whereas some of us are night owls. At Quuu, as long as everyone is working the number of hours they're contracted to, we don't dictate when people put those hours in.
When you think about it, the 9 to 5 is a pretty arbitrary model of working. Who's to say it wouldn't be better to work 7-3, 11-7 or take a 3-hour lunch break? It all depends on when you feel most productive, and if you haven't already, it's a good idea to work this out.
Beauty entrepreneur Sharmadean Reid is able to run her businesses, take care of her son and lead a full social life because she's spent years collecting data around her productivity levels to optimise her routines. In this episode of the Ctrl Alt Delete podcast, she tells host Emma Gannon that she's able to do more work in one hour than most people would in a whole day as a result.
We decided to try this at Quuu, tracking our productivity levels in a spreadsheet. The idea is that if you collect enough data over time, you'll start to see patterns and recognise habits that increase or decrease your productivity.
Try it for yourself:
Set up a spreadsheet where you can rate variables like energy, mood, creativity and productivity throughout the day. It's up to you how granular you get – you could do this every hour, or you could break your day up into 3-4 hour chunks. Check out

this template

for an idea of how it works.
Do this every day for at least a few weeks (set alarms to remind you to fill it in!).
You can then have some nerdy fun turning your spreadsheet into a graph to help you visualise the data you've collected.
Use this graph to identify your most productive times of the day/week/month.
To take this to the next level, you could journal alongside the spreadsheet to keep track of other factors that may enhance or inhibit your ability to get work done. Let's say you spot a day on your spreadsheet where your energy and productivity levels were through the roof, you might then consult your journal and realise this was the day you went to an early morning gym class. Or, if you always fall into a slump on a Thursday afternoon, why not switch your hours to the morning and evening instead? Leverage this information to create a schedule that works for you.
5. Work somewhere that isn't home
One of the main advantages of working remotely is that you don't have a commute. If you've ever tried to get a seat on a crowded train or bus in the middle of rush hour, you'll appreciate why this is such a blessing. Not only do you no longer have to waste hours of your life crushed against smelly armpits, but you also regain that time to spend on other things: more sleep, quality time with your family, your side project, going to the gym, or whatever else floats your boat.
Having said this, it's easy to get stuck in a rut when you're working from home all the time. Working on the sofa in your PJs might sound like the dream, but it can result in cabin fever pretty quickly! Where you work is, of course, down to your personal preferences, but we do recommend getting out of the house every now and again if you can. A change of scenery might be just what your brain needs to come up with some fresh ideas, and even the smallest bit of social interaction can work wonders if you're feeling low.
Try it for yourself
Here are some ideas for places you can work from:
Coffee shops – as long as you buy a drink or snack every few hours, most coffee shops are happy to accommodate workers.
Coworking spaces – if you're really struggling to work from home productively, it might be worth investing in a hot desking membership or fixed desk at a coworking space. Lots of remote companies will offer to pay for this as an employee perk.
Libraries – most libraries are free to join and ideal if you like peace and quiet.
Museum cafés – lots of museums and art galleries have very spacious cafés that are perfect for getting work done (and because they're bigger, there's usually less pressure to keep ordering coffees!).
Hotel lobbies – places like the

Ace Hotel in London

welcome guests and non-guests to work in their lobby.
Private members or health clubs – a membership to a private members club may sound like an indulgence, but they're often cheaper than coworking spaces! I'm a member of

The Ministry

in London, and Quuu's co-founder, Matthew, often goes to work at his local David Lloyd health club (to follow his remote working adventures, subscribe to his YouTube channel). 
Other people's houses – you could offer to house sit for a friend or family member while they're away, or sign up for a service like

Trusted Housesitters

. This is a great way to make the most of your freedom to travel, without spending lots on a holiday.
As long as you have a decent WiFi connection and the proprietors are happy for you to work there, the world is your oyster! For further inspiration, check out our Instagram, where we share snaps of beautiful remote working spots.
6. Work with a friend
If you found that having a weekly buddy increased your motivation and lifted your mood, why not try out the concept IRL?
Since remote working is on the rise, there are probably lots of people you know who have the ability to work outside of an office, even if it's just the odd day now and again. Meeting up with a friend for a day of coworking can be a healthy way to switch up your routine.
Try it for yourself
If one of your colleagues lives relatively close to you, you could meet at a halfway point and spend the day working from a cool coffee shop (combine this with the previous challenge and pick a location that offers a change from your usual routine).
Either contact friends who you know work remotely or post on your social media profiles to arrange coworking dates with people in your network. You'd be surprised how willing fellow remoters are to meet up, even if you don't know each other very well!
Try searching for coworking groups on Facebook or sites like

Meetup

.

Bristol Co-Workers

, for example, arranges coworking sessions in coffee shops for people who want some company while they tackle their to-do list.
It's amazing how much of a difference this challenge can make. The presence of someone else working hard can make you more productive, you've got someone on-hand if you need advice on something you're struggling with (or if you left your laptop charger at home!), and you'll naturally discuss your work, which can lead to inspiring conversations and new ideas.
7. Work away from your screen
One of the downsides of remote working is that your computer is your office, and we all know the dangers of spending too much time looking at a screen.

There's no end to the incredible ways technology has revolutionised our working lives, but you've probably experienced the headaches, blurry vision, sore neck and a frazzled attention span that can come from a day glued to your MacBook. While apps like Trello or Airtable are fantastic for collaborating with teammates or visualising projects, it's easy to forget the good, old fashioned techniques that get the job done just as well.
Try it for yourself
When you need to talk to a teammate about a project, could you simply give them a phone call? If so, use the opportunity to sit in your favourite comfy armchair or even take a walk while you chat.
We think there is something special about a clean page of a notepad for jotting things down. Which is more satisfying: selecting 'strikethrough' on your laptop or physically drawing a big, thick line through a task you were dreading? Furthermore,

lots of successful writers claim

that the act of writing gets their creative juices flowing much more than a blank computer screen.
It's easy to let fancy bits of software distract from one of the most important parts of building a business: thinking. Some of the best ideas in the world come to us while we're doing everyday activities: having a shower, washing the dishes or walking to the post office. Don't underestimate how much offscreen time is spent thinking about your work. Next time you've got writer's block or are stuck on a problem, try stepping away from your desk and doing something different.
It's worth noting that lots of remote companies rely on computer activity (e.g. responding to messages in Slack) to monitor the amount of work employees are doing. To facilitate the kind of culture where taking a walk to have a creative brainstorm is acceptable, trust and communication are key.
As an employer, respect your employees enough to let them decide how they work most productively; as an employee, always communicate where you are and what you're doing, and have something to show for the hours you put in.
8. Install a daily standup Slack bot
No matter how chatty your team is, it's really easy to slip into bad remote working habits where the only thing you've said to your coworkers all morning is 'Hi 👋' and, for all you know, your employees could be hosting a tea party for Keith Richards rather than getting any work done.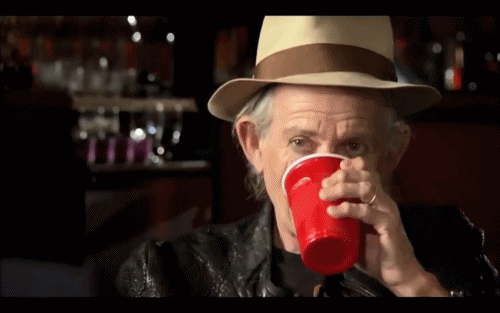 If you use Slack as your virtual office, you might benefit from having a bit more structure to your communications. Luckily, there are tonnes of clever Slackbots that will help you do this. At Quuu, we recently introduced Howdy, a teachable bot that automates check-in meetings. We've found it really helpful for holding ourselves accountable to to-do lists, as well as sparking fun conversations.
Try it for yourself
Install @howdy for Slack here.
To set up the basics 'standup' checkin script, you simply select the time and days of the week you want Howdy to ask questions, where you want the final report to be shared, how long Howdy should wait for answers, and who you want to be included in the recurring meeting.
In your scripts dashboard, you can customise scripts so that Howdy asks questions you've chosen. This post walks you through the process. Here are some of the questions and reminders Howdy runs in Quuu's Slack:What do you want to achieve by the end of today?
How did we do last week on social media?
Take a picture of where you're working right now and include something Quuu branded!
Go check in on Quuu's FB pages and get involved in the discussion. Comment on a thread, give some encouragement, ask a new question, share something new or interesting related to the group/page!
Are you watching or reading anything decent at the moment? Let us know!
In addition to Howdy, there are tonnes of other Slack bots that do similar things. Take a look at their Apps and Integrations directory here.
9. Set up social Slack channels
As well as using a daily standup bot to encourage your team to virtually socialise, you could set up Slack channels dedicated to non-work topics. That way, employees can post in them whenever they feel like having a chat.
At Quuu, for example, we have an #instasnaps channel, where we post photos we've taken, a #quuuotes channel, where we post screenshots of funny things we've said, and #quuudoyouhate, where we let off steam about celebrities we can't stand, such as Piers Morgan, Katie Hopkins and Donald Trump.
Try it for yourself
Think about topics your team like to discuss. This could be art, music, Netflix shows, or cat videos – whatever gets people going!
Go to Channels > Create a channel in Slack, and set up a cosy new corner of your virtual office.
Invite all your teammates to join the channel and kick off the conversation.
Although the main goal here is to chat and build relationships with your team, sometimes the conversations from these channels can be excellent fodder for social media content. We often share our #instasnaps photos on Quuu's Instagram, plus we have an #OverHeardAtQuuu segment where we share the funniest quuuotes of the week.
10. Plan IRL meetups
A lot of the challenges we've suggested in this blog post take place online, but there really is no substitute for in person gatherings. At Quuu, we have four team meetups a year: two are training days where we hold workshops and discuss business strategy, and two are socials, where we have some fun and get to know each other better.
Try it for yourself
Assign a team member to be in charge of meetups (pick someone who's sociable and likes organising things!).
Commit to a certain amount of meetups a year (we hold one every quarter and would recommend at least twice a year).
Choose locations that are easy for everyone to get to. Remind employees to claim back travel costs in their expenses forms.
Offer everyone the option to stay overnight in a hotel – this means people can relax a bit more if they don't have to worry about getting home at the end of the day.
Set an agenda for the day. For our training days, we usually rent a meeting room in a hotel, and create an itinerary of presentations and workshops. You could also consider team building activities to break this up (for example, an escape room). For our socials, we pick a fun activity, like our annual tradition of going ice skating for our Christmas party, and everyone is welcome to bring their partner along.
Arrange catering or book restaurants for mealtimes. Be sure to check everyone's dietary requirements so that there will be options for them.
Particularly if you've got team members living in different countries, organising IRL meetups can seem like a lot of effort – and money. But trust us, it's worth the investment! You never know what ideas could be born from getting your team under the same roof, and it's the most effective way to strengthen your company culture.
Conclusion
To recap, we've covered 10 remote working activities for you to try with your team in 2019:
Track your productivity levels
Work somewhere that isn't home
Work away from your screen
Install a daily standup Slack bot
Set up social Slack channels
We hope you'll give them a try with your team and that they'll enhance your experience of working remotely. We'd love to keep building this programme, so let us know if there are any other activities you'd add to the list!