Quuu Pods: How Quuu is adapting to the future of social media

11

min read
Reading Time:
8
minutes
Quuu Pods are a brand new way to boost your content's reach and engagement on social media, authentically and automatically. Here's what they are and how we see Quuu Pods fitting into the future of social media.

Have you ever heard of social media pods? They're a pretty clever idea that first originated on Instagram.
Essentially, content creators worked out a way to trick Instagram's algorithm at the time, which prioritised posts by how quickly they garnered engagement. These content creators formed groups – or 'pods' – in which they would share their latest post, then the rest of the group would immediately like and comment on it.
The concept of pods also spread to other social networks. You might have joined a Slack group with a promotional channel, for example. However, there are two main problems with them…
It's really time-consuming to go through and manually engage with everyone's content.
Pod members could be total strangers, so the people engaging with your content aren't necessarily your target audience.
At Quuu, we started to wonder whether there was an easier, more sustainable way to make pods work. After all, the Quuu platform is built on driving social media engagement.
That's how Quuu Pods came about. We're incredibly excited to share our new product with the world (we're launching on Product Hunt today), but first, we want to explore the current social media landscape to explain where Quuu Pods fit into it.
The original pods actually tell us quite a lot about social media today. They're a reaction to the fact that social media is, well, hard. You're contending with tricky algorithms, an increasingly pay to play game, and billions of other users. Brands and marketers are having to adapt all the time, and come up with hacks to beat the system. It's easy to feel demoralised.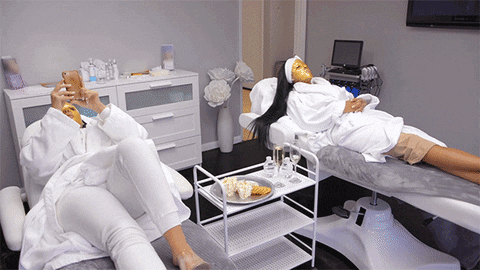 However, at Quuu we're firm believers that quality content will get the success it deserves. What's essential is that the tools and strategies you use to get there are sustainable, rather than quick fixes. You never know what's round the corner, so you need to make sure your brand is built on strong foundations.
So, let's talk about what lies ahead. We've been paying close attention to industry news, gathering expert opinions from our community, and discussing our thoughts as a team to identify key trends for the future of social media. Here are our five main predictions.
1. More private communities.
At the F8 conference earlier this year, Mark Zuckerberg declared that "the future is private". Following the controversy surrounding its treatment of users' personal data, Facebook is pushing for a platform that protects members' privacy and focuses on connecting family and friends.
The privatisation of social media is causing a rapid rise in closed groups and direct messaging. We're seeing this on the social networks themselves (e.g. Facebook's emphasis on groups, events and Messenger), but also with the rise of apps like WhatsApp.
"I'd say that Facebook will play less and less of a role. Signups have been slowing right down in the wake of privacy scandals, So maybe more private focussed networks could spring up," says Peter Day, Quuu's Senior Web Developer.
Nathan Langer, Full Stack Developer at Quuu, agrees: "I also agree with the privatised social media platforms becoming more popular, as people don't want to use a platform that steals and redistributes their data."
Brands and marketers need to be aligning their strategy with this shift. At Quuu, we've always invested a lot of time in community marketing (we used to run a successful weekly Twitter chat, and we now have a thriving Facebook group) and will continue to do so. I'm also seeing a lot of brands communicate with their audience through more private and personalised channels. For example, Social Chain send daily WhatsApp broadcasts to their subscribers, featuring breaking news stories and their latest content.
2. Less superficiality.

I've previously written about the proliferation of memes and GIFs and, for me, they're symbolic of social media's rejection of the superficial. Memes are the antithesis of filtered and photoshopped selfies, and they speak volumes of our desire for something real and authentic to connect with. We're already seeing the aesthetic of Instagram shift dramatically (which is why I cringe whenever I enter a café with millennial pink walls, neon signs and an overwhelming number of succulents).
The social media networks themselves are sitting up and taking note, with talk of vanity metrics being removed altogether. I asked the Quuu team how they felt about the news that Instagram is testing getting rid of 'like' counts:
"Positive. People go mental for them, which escapes the fact that Instagram only ever was meant to be sharing your photos with your friends," said Peter.
"Stat hiding I think is fine. People get into the mentality of 'well because this post has 9000+ likes I need to like it too'. People are too caught up on stats. It takes it back to its core, as Pete said, and forces you to use it for what it was designed for."
Which brings us onto what social media is designed for…
3. More meaningful connections and content, more trust.

We know that the Facebook algorithm is prioritising content from friends and family in the newsfeed, which means less content from business pages. However, what the algorithm places real value on is meaningful interactions.
That means that if you publish quality content that drives conversations and builds tight-knit communities, you can still succeed with a Facebook Business Page.
Matthew Spurr, Quuu's COO, has some interesting thoughts to offer on this: "I definitely see the way people share content on social media moving even more towards the importance of who introduced you to it. So people prefer to see more content from friends or people they admire (not necessarily the commonly defined influencer). I also think that we're going to see more success for posts that use the human interest angle and makes lessons and points through personal experience, giving examples from real life rather than listing a page of tips they've cribbed from someone else's blog post somewhere on the internet. This is where I see social media changing most in the coming years."
What this means is a more 'human' approach to content marketing: sharing UGC, swapping traditional influencers for micro-influencers, running employee advocacy programmes, and simply investing more time and resources into creating high quality content.
4. Less aggressive marketing strategies.

What we've described above is a move towards content, community and relationship marketing. So what will happen to the social media marketing strategies we've been using up until now?
Quuu customer and Web Developer Kim Beasley thinks that traditional 'bro marketing' will fall out of favour: "I'm big on relationship marketing and the way Facebook & Intagram work now, it's ties more into bro marketing. I do understand that paying for advertising is part of growing your business. However, when I share on my page or profile, having it limited to only be seen by part of my followers, this is what I consider to be pay to play. It's unfair and I don't like it."
We discussed 'ad blindness' in a case study we recently published with Smart Blogger. This phenomenon illustrates social media users' fatigue with business's aggressive marketing strategies – and it seems that business owners, like Kim, feel the same way.
It's a growing sentiment that I think will have big implications on the way businesses use social media. While paid is still a very effective strategy for many right now, will it continue to be in future? Only time will tell, but until then I think businesses would be wise to diversify their tactics and focus on marketing activities that will build genuine connections and long-term relationships.
5. Less time on social media.

Of course, the key question is, will there be a future of social media? We're all becoming aware of the dangers social media can pose to our mental, emotional and even physical health – so will we end up ditching it entirely?
The answer is most likely no; we just need to learn how to use it. We asked our Twitter followers to share their predictions for the future of social media. Here's one shared by B2B tech content and PR pro, Sphoorti Bhandare: "Travel companies will offer social media detox tours".
It's not quite what I was expecting people to say, but Sphoorti is not wrong! Many of us are trying to reduce our time spent on social media, and a few are coming off it entirely – earlier this year, Lush was the first major brand to opt out.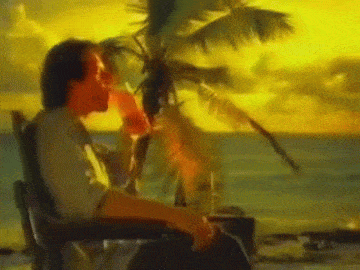 Now, I'm not suggesting that you pull a Lush (social media is still an incredibly powerful business tool), but it's important for brands to take note of changing consumer behaviour. Consider how much time your audience is spending online, and where. You should also do the same for your team! How much time is your marketing team spending on social media activities and are they all necessary? This is where social media automation comes into play; it should be an integral part of your digital marketing strategy, and will free up a considerable amount of time for other tasks, like creating content or simply chatting to your customers.
Introducing Quuu Pods

We designed our brand new tool, Quuu Pods, to align with the way social media is evolving. We wanted to bring social media pods to Quuu – but make them better!
How Quuu Pods work
"It's been an idea for a while, but now seemed the right time to launch Quuu Pods," says Quuu CEO Daniel Kempe. "It's a more direct connection between a Quuu user and a Quuu Promote user."
If you've used our platform before, you'll know that Quuu sends you hand-curated content suggestions to share on social media. We find a lot of that content through Quuu Promote, where users submit their content to be shared by Quuu users in their niche. The Quuu users grow and engage their following on social media, while the Quuu Promote users drive social mentions and blog traffic. It's a win-win situation!
Quuu Pods bridge the gap between the two apps. Create a pod in your Quuu dashboard, invite your friends or colleagues to join, then any content added to the pod can be automatically shared on social media by all pod members.
This allows you to create private communities with people you trust, who have real power to impact your content's reach and engagement. It's likely that you'll share the same or a similar target audience as your fellow pod members, and what's more, people you know personally are your best brand ambassadors. Sharing content becomes more authentic, reach more targeted, and engagement more genuine.
"I think Pods facilitates the changes in social media marketing nicely, as you can share your content with the most important or relevant people. Hopefully, the content being added is bringing a more personalised touch with more first-hand experience that will speak to people more than boring listicles," says Matthew.
If that wasn't enough, the entire process is put on autopilot, saving you time (unlike promotional channels in Slack communities, where you have to manually add each and every post to your scheduler, or sending individual messages nagging your mates to share your latest blog post!).
We believe that Quuu Pods are going to be an essential tool for the savvy, forward-thinking marketer, so we can't wait for you to give it a try.
As always, we'd love to hear your thoughts on Quuu Pods (feel free to share your feedback on Product Hunt) and the fhuture of social media in general! What are your predictions for the next five years?