4 ways to optimize your blog posts after hitting 'publish'

8

min read
Reading Time:
6
minutes
Content marketers often focus on creating content: new blog posts, new videos, new reports. But what about the old articles, the evergreen content, that is driving new comments, new shares and traffic every week?
I believe we should give it more power, optimizing it to make it stronger.
Before I knew how to optimize blog posts, I just wrote articles I assumed my audience would read. I looked at what the competition was doing and just kept publishing post after post.
When my colleague introduced me to optimization, though, I started improving my older posts. I read a lot about SEO and content marketing techniques, adapted them and used them on my articles. I saw an increase in web traffic, and these posts continue to attract readers today. Even if you are a news-orientated site, there are opportunities to optimize.
So, here's my approach to optimizing blog posts after I hit 'publish'.
Find your best blog posts
Google Analytics is your best friend if you are a content marketer. You need to learn how to use this tool to get the results you want.
Don't worry, though – you don't have to be an expert to use Google Analytics. All you need to know is how to extract the information you need to optimize blog posts.
First, you'll need to check the blog posts that are performing the best. Here are the steps you should follow to find this information in Google Analytics:
Behavior > Site Content > Landing Pages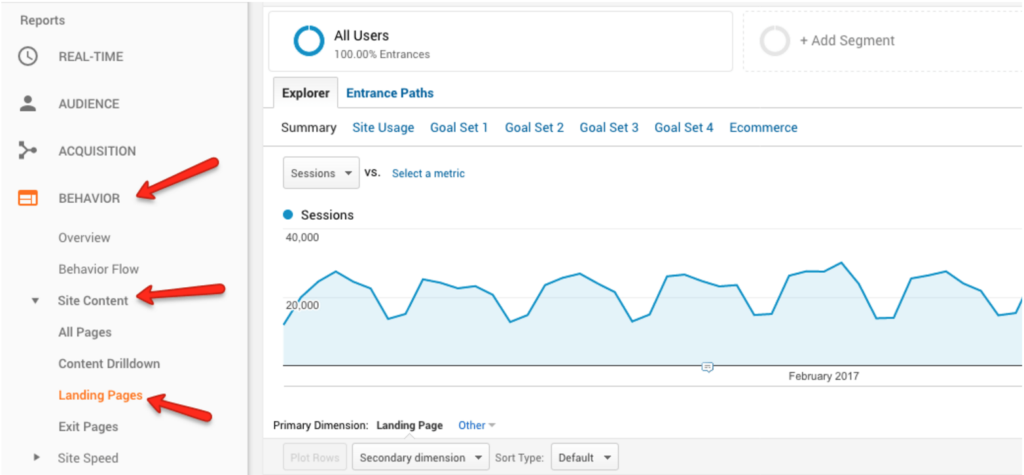 Here are the top 10 landing pages that are driving you the most web traffic. Focus on these when you optimize your blog posts for the biggest rewards.
Make them better
There are several ways to supercharge your old blog posts. The first is to take one article at a time and try the Skyscraper Technique from Brian Dean.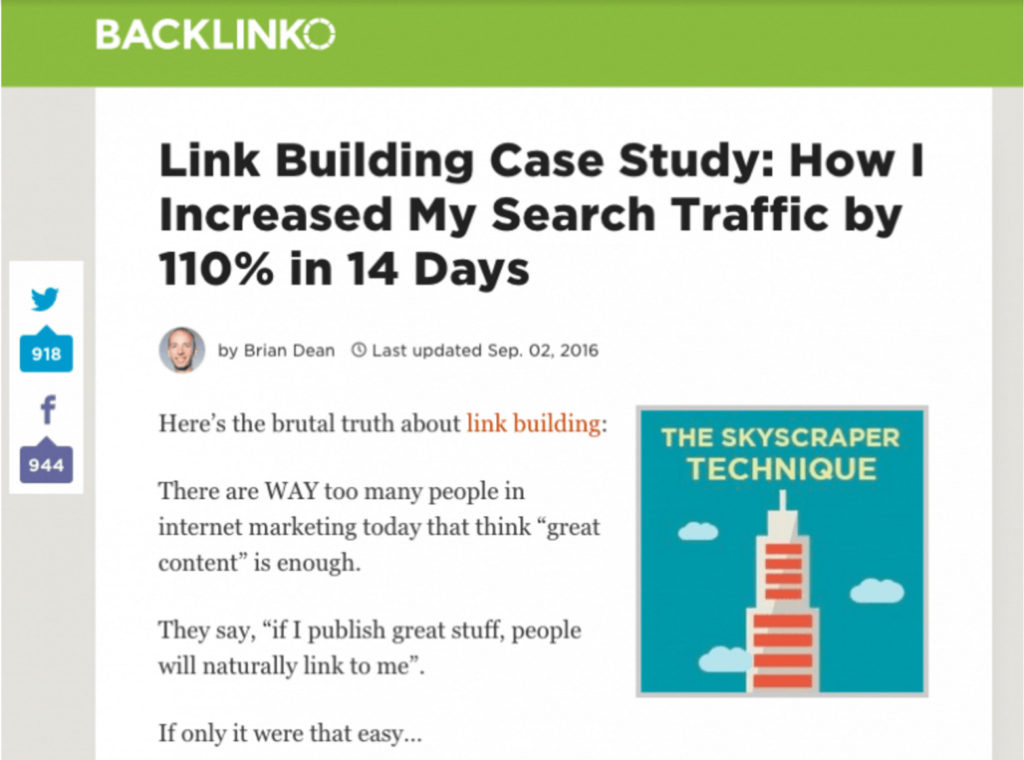 Optimize your content and make it longer, giving answers to the most frequently asked questions related to your topic. Use AnswerThePublic to find these – this tool shows you the most asked questions on Google and Bing for a specific keyword.
Maybe there is a new case study that can bring your article a better point of view. Maybe you can get some quotes from specialists that are related to the topic you write about.

Make them better than the competition
Another strategy that can help you optimize your blog posts is to look at what others are doing, and do it better. You can do this using a tool called Buzzsumo.
Let's say that you want to know the most shared articles about growth hacking. You go on buzzsumo.com and type the word 'growth hacking' and click the 'Search' button. Now you have the most shared articles around this topic. Open them and read them all.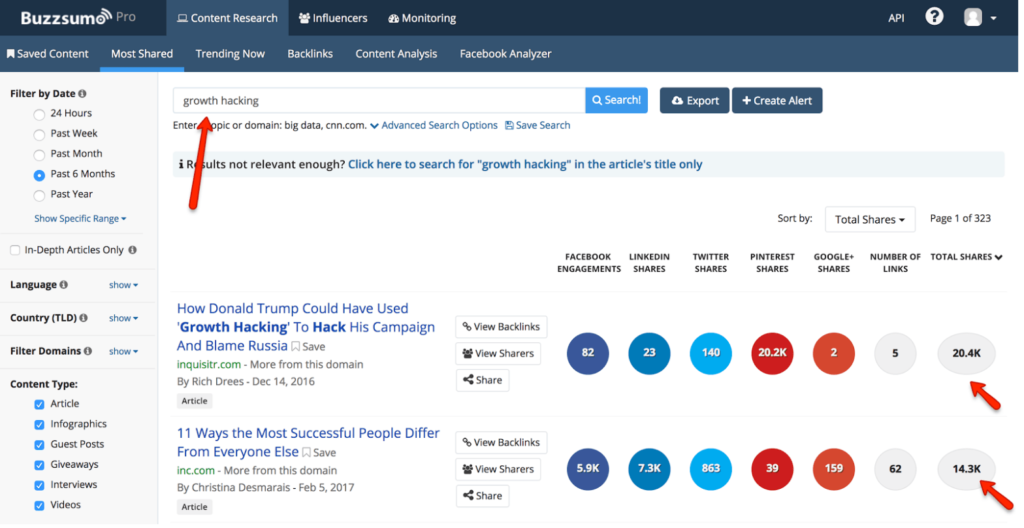 Try to find a pattern to see why people are sharing them.
Maybe it's a story. Maybe it's an interview with the most influential people in that industry. Maybe it's one of the biggest blogs like Mashable, Entrepreneur or Inc that are having tremendous web traffic.
Look at them and ask yourself 'What can I do to make my article better than these articles?'
Add more visuals
According to CMO Council, 65% of senior marketers believe that visual content is the core to how their brand story is communicated.

Look at the visual part of your blog. Do you have a featured image? Do you have data-driven visuals that can backup your idea? If you don't know how many visuals to use in your blog post you can read this article.
What if you don't know what kind of visuals to post and how to create them? No problem. These days you don't have to be a professional designer to create awesome visuals. You can use online tools like Creatopy that give you a simple way to start designing your own graphics for a blog post.
If you want more help with visuals, check out 'Why your blog needs a style guide'.
Create backlinks
Did you think that your optimizing work was done? Well, my friend, your work has just begun.
The next step is to create backlinks to your blog posts.
Think about the long-tail articles like the ones Backlinko or Moz are publishing. These articles are well-written, but also use a lot of data. Other publications, websites and blogs are using data in the same way. In doing so, these top websites are driving a lot of links.
But what if you are not Neil Patel or Rand Fishkin? What if your articles aren't read by thousands of users and get thousand of subscribers? Well, you should start going out of your comfort zone and start creating content for other blogs.
I didn't believe in the power of guest posting until I started doing it, and now that I'm looking at my personal blog and my company's blog, I can see an increase in web traffic. But backlinks are not only for traffic on your website. Backlinks are a good SEO strategy to give your website more power so it can be ranked on the first pages on Google.
You don't have to start chasing links from one blog to another. If you want people to link to your article, just give them something more valuable than a link. Start creating relationships and bring value to their website.
For example, if you are a designer and you want people to link to your blog, just find the blogs that you are interested in and tell them that you want to create an infographic or a Slideshare presentation for them if they'll write an article about you, or even just link to your articles.
If you want to know more about this approach, I recommend you to check out Gary Vaynerchuk's book 'Jab, Jab, Jab, Right Hook' (which means 'Give, Give, Give then Ask').
Tip: Buzzsumo can also show you how many backlinks you got on your specific article. Just copy the link of your blog post, go to the 'Backlinks' feature and paste the link. Here you will see all the numbers of unique domains that linked to your website and the total number of links that are pointing to that URL.
Promote your posts
After you optimize your content, reach out to the right people. Talk with influencers, bloggers, publishers. Be proud of your work and let them know why their community would love it.
If you want one of these influencers to promote your blog post, too, you have two options. The first one is to approach that influencer and let him/her know about your content and then pray they will share it. The second option is to use Quuu Promote.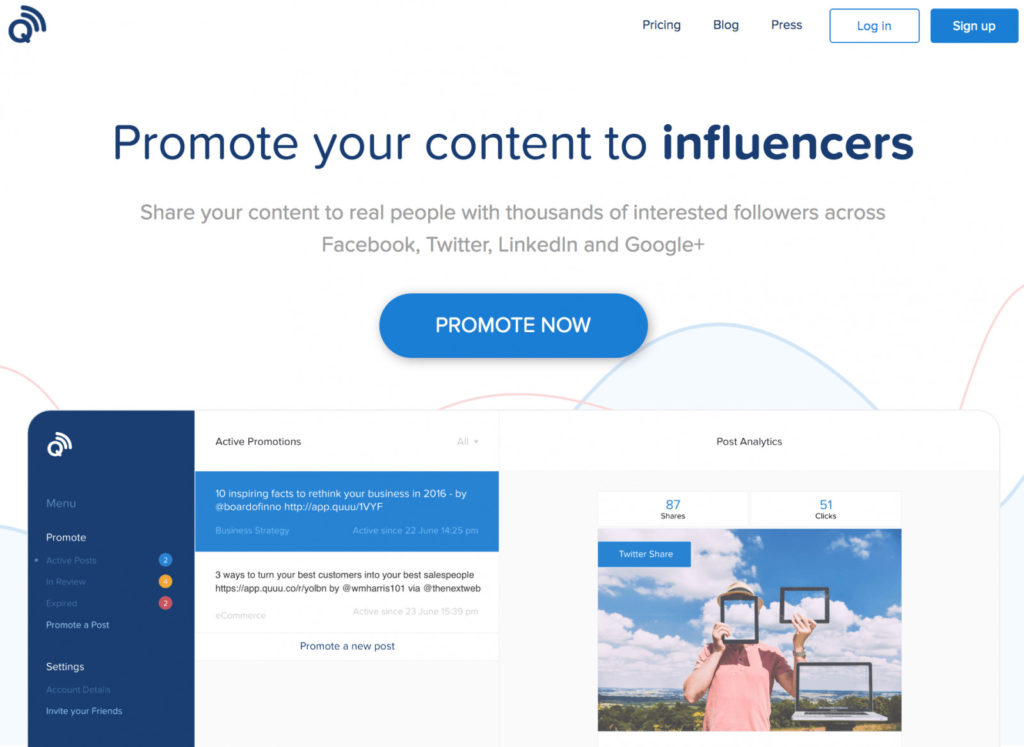 Quuu Promote
accepts submissions for high quality content and then shares them with a huge network of subscribers, including some big names in marketing, blogging and social media. 
Just create an account, submit your URL, then social media posts to send out. Select the most relevant topic, and your article will be shared with people interested in your niche.
Promoting your social media shares to the relevant audience is key to the success of your blog posts. SEO specialists might say this is not an optimization strategy per se, but hey… if it works, then why not?
Re-purpose your blog posts
Many content marketers believe that if they create one blog post, share it on social media and then let the Google magic happen, that will be enough.
But as Jay Baer said, you can create 8 type of content from only one piece of content. From one blog post you can do a video on YouTube, one on Facebook, a Medium post, a Linkedin post, a podcast and other social media posts such as Twitter, Instagram, Pinterest, Slideshare presentation…the list goes on. It's pretty amazing.
For example, if you write a "How to" article you could easily create a video on YouTube and then upload it on Facebook. Or you could design an infographic, and publish it on SlideShare or Pinterest with the link to the blog post in description. Sharing a new type of content can get you new visitors.
Your job as a content creator doesn't end when you press the enter button. The magic comes when you start creating other types of content, delivered in different formats on specific platforms. After optimizing your blog post the first time, I recommend creating a new type of content so your article can be shared again.
Conclusion
Many content marketers believe that if somebody lands on their blog post, their job is done. But if you have a small business, your job goes further than that. You'll want to use content to encourage sharing, comments, subscriptions and even purchases.
These tactics can help you make the best of your article optimisation after publishing it, attracting more readers and therefore potential customers to your site.
Now back to you: how do you optimize your blog posts?