Instagram – 6 creative hacks to boost your business

7

min read
Reading Time:
6
minutes
Instagram is a thriving social media platform. And for most marketers out there, it is also arguably the best business tool to date.
Not only has the photo-sharing app reached a billion monthly users, but Instagram also reports that 80% of those follow a business account. You don't even have to do the math to know that putting your brand on the 'gram is putting it on the map.
But, of course, that's only the beginning. With your competitors all fighting for the same spot, you can't stop at just getting noticed, getting followers, and getting likes. You have to make your mark, build loyalty, and of course, translate likes into sales. There are many tricks and hacks to grow your business on Instagram — so sit back and read on, because we've rounded up our best six.
Highjack hashtags
When it comes to getting your posts seen by an audience outside of your following, being crafty and creative with your hashtags is a quick, surefire way to go.
For starters, try using the same hashtags used most by your target market. Not only will this get your content onto the Explore page, but it'll also get your posts to pop up each time they search for their favorite hashtags.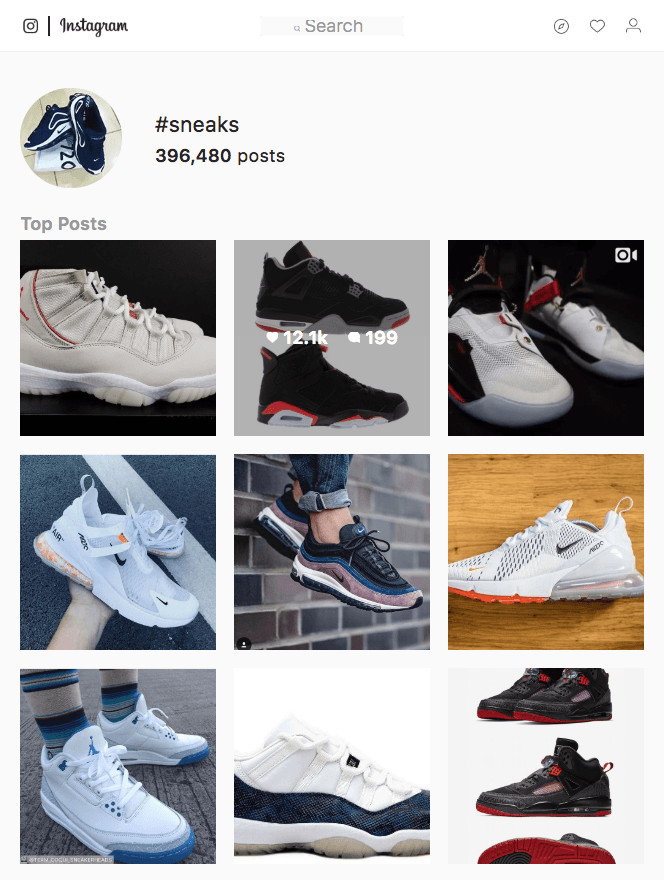 Don't forget to always check for trending hashtags of the day as well. Social media monitoring sites like Hootesuite and Klout let you to check for said hashtags and topics, allowing you to see which popular ones you can use. Besides what's trending, it's always good practice to plan content around events happening around the world (and Instagram), like #NationalDogDay or #Thanksgiving2018, and then hashtag accordingly.
Wondering how many hashtags to use? A recent analysis done by TrackMaven says that posts with nine hashtags seem to perform well in terms of engagement. You'll want to make sure that your caption doesn't end up looking cluttered, though — adding your hashtags in your comments section works just as well.
And however many you plan to go with, always make sure that the hashtags you choose are relevant to your post! Carelessly using popular hashtags may guarantee you views, but not necessarily an affinity to your brand.
Share secrets via Instagram Stories
When it comes to creating content, Instagram Stories is definitely where you can have the most fun. Because whatever you post via IG Stories will only be up for 24 hours, you don't have to worry about your posts disrupting the curated look and feel of your feed. You can get silly, spontaneous, and post on the fly.
Every time you create a Story, it helps to think that your brand isn't a business, but a person. So show some personality! Be exciting and engaging — there's a reason each Story comes with gifs and stickers, text and doodling tools, polls and question boxes, soundtrack options, and so much more.
Got a new product you'd love to hear feedback about? Post an exclusive sneak peek to get people excited and talking.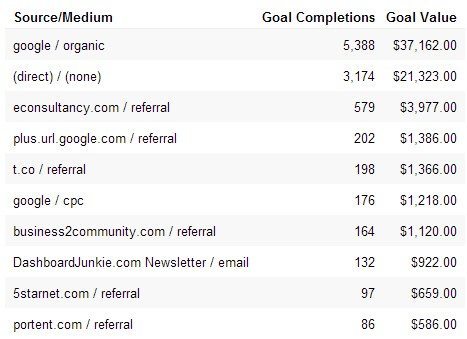 Or why not take advantage of your Story's 24-hour shelf life? Throw flash sales and promos.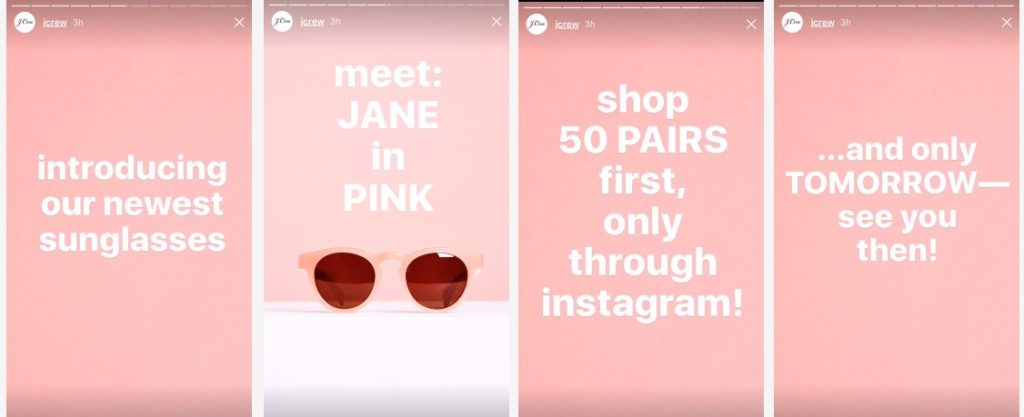 Even catching up with your market can be fun: take them behind the scenes and give them the downlow on your brand, one Story at a time.

Start your Instagram TV (IGTV) channel
Who needs to stick with Instagram's 60-second video limit? Not you! With IGTV, you can create and post hour-long videos and house them under your own channel. Once posted, your videos will appear on people's IGTV page, where they can view your content and discover your channel.
That said, being a new feature and all, IGTV does come with a few major challenges: unlike other video-sharing platforms, videos published on IGTV have to stick to Instagram's vertical format. This may pose a setback to some, but not for brands that know how to make the most of it.
Sephora
, for example, maximizes the potential of IGTV by housing their makeup tutorials under their channel.
Netflix
, on the other hand, posts behind-the-scenes videos of their upcoming films, as well as teasers and trailers.
Brands like Gucci, National Geographic, and Tasty have made the most of IGTV's long-form limit by posting entire runway shows and channel episodes, edited for the vertical format.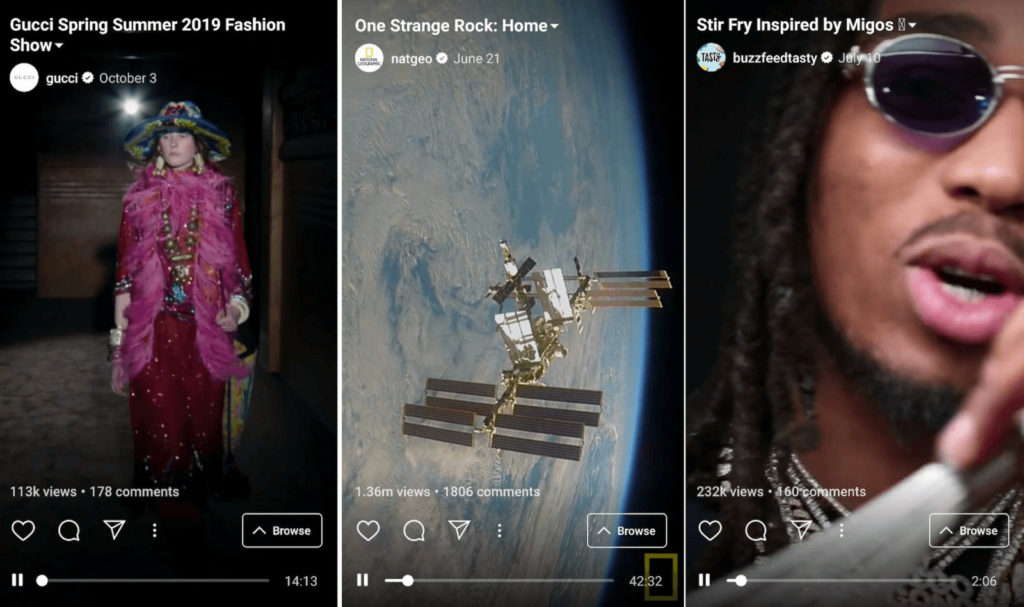 Whatever type of content you choose to create, make sure that the quality of your videos are always at their best. A quick tip is to always shoot in 4k and to use a microphone instead of relying on the one built into your camera. This way, it's easier to edit your video without compromising on audio and visuals. (Wanna learn more about IGTV? Check out this nifty guide on how to use IGTV to build your brand.)
Turn your content into shoppable posts
If you've got a product to sell, Instagram's Shoppable Posts are perfect for you. One tap on your image and people will immediately find informational tags (like name and price) of up to five products on your post. If they're really interested, they can keep clicking to get to your site, where they can make a purchase.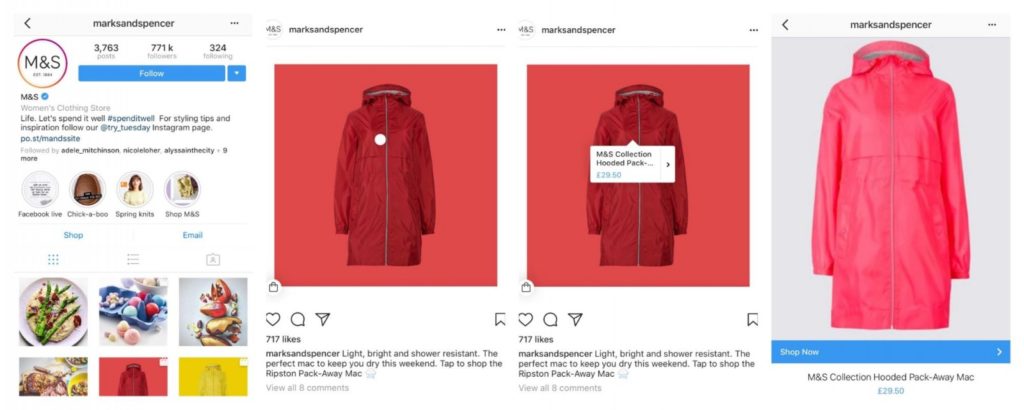 There are a few limits to this feature, though. Aside from having to make sure that Shoppable Posts are available in your country, your business should also have to sell physical goods that meet Instagram's commerce product merchant agreement, and are connected to a catalogue on Facebook. If you're still in the process of building your business up to this level, fret not — you can always add a link to your website on your IG bio, in your captions, and on your Stories.
Crowdsource your content
One way to stay engaging on Instagram is to source your content through your followers. You can sift through their posts, choose one that's most relevant to your brand, and share it on your page (don't forget to ask permission and to give credit!) — or you can even invite people to share content for you to repost.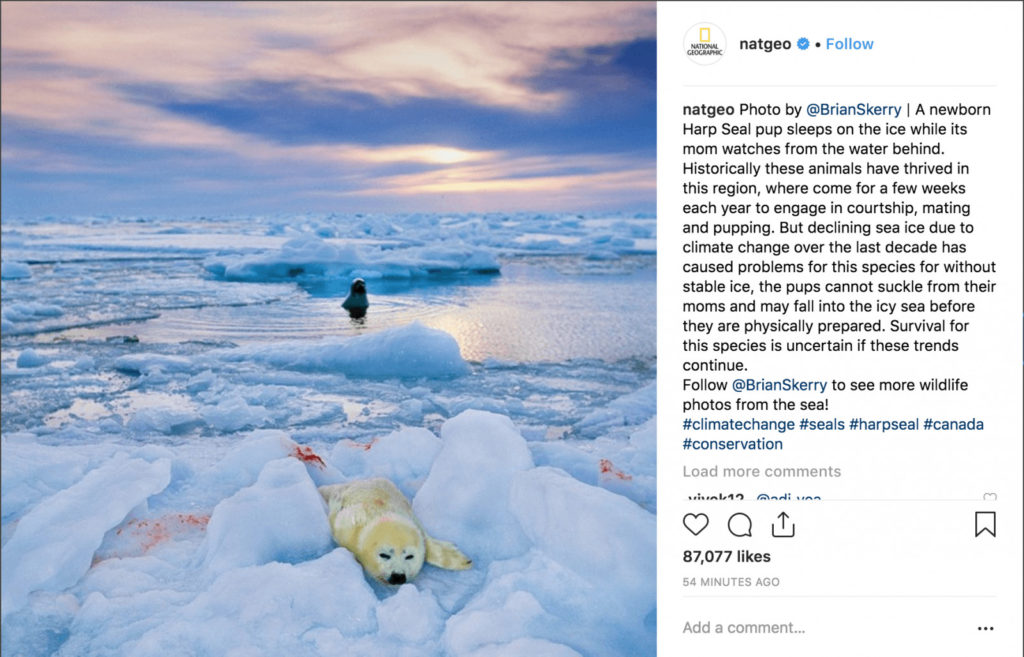 This can turn into a fun promo if you offer special discounts or prizes to followers whose photos are chosen.
Keep your Instagram feed A+
Last, but definitely not least, remember that Instagram is all about visuals. It's one thing to get your posts seen, and another thing altogether to get people to stop, pay attention, visit your page, and follow you.
Note that Instagram is primarily a social media platform — which means most people browse through photos and feeds to be social and to connect. The last thing they'd want is a marketer or an advertiser trying to sell them something like a vendor on the street. So ditch the sales talk. Instead, focus on crafting posts that are engaging, creating content that's dynamic and visually arresting, and curating a feed that's perfect for the 'gram.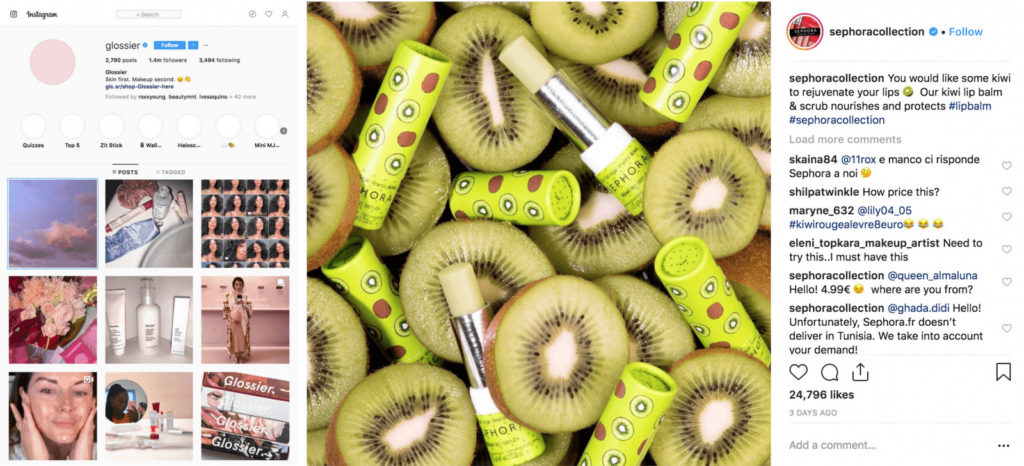 Start with images that are always on point when it comes to quality and composition (check out this cheat sheet on taking IG-worthy pictures.) Gone are the days when things like exposure and perspective are left to professional photographers; in this age of Instagram marketing and smartphone photography, you have to keep up.

Next, post-processing. Yes, you heard right: things don't stop when you hit the shutter. That's because a few minutes spent editing the brightness, contrast, highlights, shadows, and levels of your photos can totally transform your visuals. No need to go through each of those steps, though — you can achieve the same effect by running your images through cool filters.
Instagram has a few filters you can use, but if those aren't enough, you can also try downloading your own photo-editing apps. Instasize, for example, has over 50 filters and a number of layout tools for you to play around with — so you can turn your visuals into like-worthy posts with a few taps on your screen.
Conclusion
When it comes to building a brand on Instagram, things can be daunting. For good reason, of course; because the world of social media is always changing and improving, brands are forced to keep up or they get left behind. In that regard, Instagram can also be challenging and exciting — unlike other forms of marketing, this is one you can keep playing around with. So have fun! Beyond these six hacks, there are definitely more for you to discover.