How you can benefit from using Twitter Moments

8

min read
Reading Time:
6
minutes
Twitter is notorious for live interaction and global conversations. But it's equally notorious as a noisy place where Tweets and conversations quickly get lost.
Clever products popped up as a way to overcome this noisiness, enabling you to thread together Tweets and share or embed them. But none were native to Twitter and didn't appear in the user interface. Then Twitter created Twitter Moments, which introduced curation as a native element to Twitter. Yet it wasn't open to just anyone, only Twitter curators.
So when Twitter recently announced that Twitter Moments was opening up to the world at large, there was lots of excitement. Finally, here was a long-awaited feature that allowed you to collect and curate a set of Tweets, organising them into a coherent story for you to share and all to see.
So how can you use Twitter Moments to enhance your Twitter efforts?
1. Curate your greatest Tweets
This is a versatile choice that works on many different levels.
Entice new followers
Before I follow someone on Twitter I want to know what they're about. Sure, the bio helps get me to their feed. And there's a link once I get there. But sometimes that's too much effort! (For me anyway.) And the mess of Tweets on our profiles aren't always the most coherent.
Twitter Moments gives you the control to curate a set of Tweets that explains you, what you do, and essentially tells people why they should follow you.
Re-engage existing followers
Then there are the people who follow us but forget about us 🙁 It's not their fault – the instant nature of Twitter means stuff gets lost. But Twitter Moments gives you an excuse to share your best content with existing users, drawing them back to you and your thoughts. And the best thing is that Twitter Moments don't get lost because they're in their own tab on your profile.
Plain old showing off
We've all got those Tweets that do exceptionally well. Maybe you had a jolt of inspiration and the wording just worked. Perhaps you used the right hashtag at the right time and it went viral on a worldwide trend. Or maybe you were speaking from the heart and people resonated. Whatever the reason for success, Twitter Moments gives you the perfect way to collect, store, and share these gems of yours. All in the name of helping your audience out, of course.
2. Curate other people's greatest Tweets
Social media is…you guessed it: social! Which means it's not all about you. A nice way to complement Twitter Moments created with your own Tweets is to curate the best of the best from your followers or even from the general Twittersphere.
Collect user-generated content (UGC)
Your audience is talking about things on social media. Probably things you're interested in too, seeing as they follow you. There's a big likelihood they'll also have some good things to say that complement what you're sharing. So get out there and find the good stuff, then let your followers know you digged their content so much you added it to a Twitter Moment.
UGC is massive and can get high levels of engagement. And people will LOVE having their content curated; and people will LOVE seeing you curate authentic content from other people.
We did this at Quuu with great results and intend to do it on a regular basis.
Curate Twitterstorms
Twitterstorms are furiously rapid, in-the-moment events. And then they're done, lost forever to the depths of the timeline. To be witness to these storms is a special thing. So special in fact that they're worth curating into a Twitter Moment 😉
3. Build your brand
Twitter is great for building your brand voice and identity, and Twitter Moments are no exception.
Showcase what goes on behind the scenes
We all love a bit of behind the scenes action. Snapchat and Instagram Stories are obvious choices for this. But so are Twitter Moments.
If, like us, you send Tweets out about what you're working on, collaborations, or other things related to things only you would normally know about, then Twitter Moments are perfect for giving people access to what you're working on and how you work.
Build trust with curated social proof
Social proof is big. People trust other people and what they have to say. In fact, there's not a thriving business out there that doesn't leverage social proof as a core aspect of their marketing. So why shouldn't you?
Curate some of the best Tweets you've received about you, your product, or your service into a Twitter Moment. Let people see for themselves how good you are!
But… as this is something curated by you, it might be worth chucking in a few not-so-shiny ones. This might sound counter-intuitive, but it's good to let everyone know you're human. I'm not talking about negativity, but maybe show that someone had a problem with what you offer, and that you solved that problem.
Help people understand your influences and story
The NY Times has a Twitter Moment named "Stylish scenes from New York's streets". This is fantastic use of Twitter Moments for branding!
While the NY Times is fundamentally a global news publication, they are rooted in the culture of New York City and it makes up not only their brand name but also their identity. New York City is renowned for it's amazing, odd, and brilliant city scenes. The NY Times has seized the city's image and used it to celebrate their own brand story. Genius.
4. Track events and hashtags
Twitter is the perfect place to see what's going on in certain industries or at certain events, no matter your niche.
Curate the best Tweets from a trending hashtag
Trending hashtags or hashtags linked to specific events are a wealth of information and interesting comment. But not everyone can be around for them when they're live and trawling through historical Tweets for hidden nuggets of information isn't everybody's cup of tea.
But, as an industry expert, you can curate the best Tweets from the most influential and authoritative accounts into a single Twitter Moment. This saves your audience time and strengthens your own image as an authority figure.
Quuu recently did this with #NationalStartupsDay and received great feedback from the community.
Track longer events and tell their stories
Sometimes events go on for a long time, or there is a large build up with lots of post-analysis. Once again, Twitter Moments are the perfect way to not only keep track of what's going on but also make sense of the whole thing.
A good example is the Habitat 3 event that took place between 17-20th October 2016. This was a big event with global news coverage, much Twitter activity and undoubtedly post-analysis. Sounds like a Twitter Moment waiting to be made!
5. It's not all about Twitter
Twitter Moments are surprisingly versatile outside of Twitter. We've used Twitter Moments here, obviously to showcase them, but also to prove they're a good way to strengthen your other content.
Enhance your written content
If you're writing up an article and need some evidence or social proof to back up what you're saying, Twitter Moments can provide. They can almost act as a group of references and evidence, providing you curate Tweets from well-known, trusted people in the field.
But we don't recommend using these as your only source of evidence…
You can also create multiple moments to succinctly show different sides of an argument.
Or, for example, a travel blogger might use a Twitter Moment to complement a post they've written about a particular city. The moment might contain Tweets from people who have visited the city, live there, or even those that want to go there!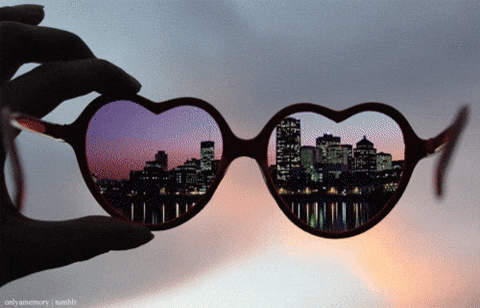 Create a living source of news or comment on a specific topic
Twitter Moments are effectively a living, evolving source of information. Because of this, they're perfect for tracking long-term developments or discussion on certain themes or topics.
If you create a Twitter Moment and embed it on a webpage or in a blog post, and continue to update it with information, you don't need to worry about updating the original page or post. Why? Because as you add to the Twitter Moment it will change where you've embedded it!
Get creative
Twitter Moments are still new, so there are plenty of ways you can test them out for yourself. Don't be afraid to experiment with different themes, topics, or Tweets.
They open up the ability to interact with both your own audience and the general Twitter population. Plus it gives you a chance to build a more coherent story about yourself on Twitter.
It's too early to tell how popular or useful this will be in the long-run, but for now they're an interesting way to engage with your audience.
—–
Do you have any ideas on how can you use Twitter Moments to benefit your brand? Let me know in the comments!