How to Reach Out to the Right Micro-Influencers for Your Small Business

15

min read
Reading Time:
12
minutes
In this blog, I'm going to give you a few pointers on h

ow

 

to

r

each

o

ut

 

to

 

the

r

ight

m

icro

-i

nfluencers

 

for

y

our

s

mall

b

usiness.
It seems strange to think that modern influencer marketing began during the Great Depression with Santa Claus…now, there's an oxymoron!
Saint Nick dominated Coca Cola's brand strategy throughout the 1930s, while his image in a red suit came to define the modern figure that we associate with Christmas today. With most consumers previously associating the drink with warmer months, they were able to effectively drive sales over Christmas during a pretty miserable time in general.
Fast forward to the Noughties and Paris Hilton was at the top of her game, regarded as one of the most influential people in America (seriously, kids). In 2005, even burger-business mogul Carl's Jr reckoned she was the best person to advertise their 'Spicy BBQ Six Dollar Burger' at the SuperBowl, using her signature catchphrase: "That's hot".
From fictitious characters and celebrity endorsements, the rise of social media soon began creating divides within 'regular' users, with a select few amassing large followings. Brands caught on to the leverage these users had with their followers and started to send them products, in exchange for some sort of advertisement on their platforms. This began the trend we now call 'influencer marketing', though the definition has changed and widened over the years. If your brand has millions to spend on Instagram influencers such as Kim Kardashian or Kylie Jenner, more power to you but for those with significantly less budget for sponsored posts, there are cheaper and arguably, more effective, options.
Influencer ranks on social media
When it comes to the number of followers, defining the various ranks of influencer accounts varies widely. Some sources say anything under 100k followers is deemed a micro-influencer, while others push that boundary to under 50k or even 10k. In any sense, things can get confusing, so we've compiled this quick table which averages out all the data.
| | |
| --- | --- |
| Influencer Rank | Follower Count |
| Nano-Influencer | < 1k |
| Micro-Influencer | 1k – 100k |
| Macro-Influencer | 100k – 1M |
| Mega-Influencer | 1M+ |
Due to the sources we'll be using and our particular focus on 'micro-influencers', we're going to stick to those with above 1k followers but below 100k.
It's safe to say that digital communities now rule the world of commerce. However, things may even be changing for the influencers that once fronted them. While influencer marketing began with so-called 'real people', due to their popularity, many of those account holders now have the life and profile of a celebrity influencer. 
The rise of micro-influencers on social media
With consumers now losing trust in big corporations and leaning towards word-of-mouth marketing, they are choosing to trust the opinions of those they relate to or look up to. There is a wide belief that these people will provide an honest opinion and not just advertise something because they've been paid to do so. This trend has resulted in the rise of micro-influencers. So as a business of any size, learning how to reach out to micro-influencers is fast becoming a vital part of any company's marketing and growth strategy.
While celebrities and mega-influencers nearly always possess large follower counts, most of the time this is simply because people recognise their name, rather than any great interest in what they have to say.
Micro-influencers, on the other hand, are regarded by their dedicated followers as experts in their niche. They are proven to have higher engagement rates than both macro and mega-influencers and their numbers are growing. The data below from CreatorIQ shows that from 2016 to 2019, the ratio of mega-influencers (1M+ followers) to micro-influencers rose from 1:3 to 1:10.
If you're looking to dip your toe into the world of influencer marketing; for less money, those with fewer followers could help your campaign achieve a larger engagement and, in turn, a higher conversion rate.
Engagement rate or reach?
Both of them! These are the 3 main qualities to look for when selecting the right micro-influencer for your small business:
Relevance

Engagement

Reach
Are they relevant? You may have a tattoo artist that engages with your toy company, as their kid is a huge fan, but it doesn't mean they're right for your micro-influencer campaign. A dedicated following will only work in your favour if your company's USP (Unique Selling Point) aligns with what they're all about. Do your research into the influencer in question and Google for any background information you can find. Taking some time to do this ensures you're a good fit and can help to avoid any potentially awkward situations in future.
Are they engaging? It's the reason you're looking into micro-influencer marketing in the first place; their high engagement rates. What could be better for brand awareness than accessing a new fan base so closely related to your target audience? Keep an eye on their social media platforms and note down how often they post. Frequent posting likely means they are keeping up-to-date with popular topics and aids their credibility. Also, check what kind of reaction they receive via likes, comments and shares and most importantly, whether or not they engage back. The micro-influencers with the most impact are those that are always directly communicating with their audience.
Do they have sufficient reach? If you've found several social media users that you feel could work for you, another way of narrowing down the search is assessing 'reach'. While 'impressions' log the number of times your content is displayed, whether it's clicked or not, 'reach' is the number of unique people that physically see your content. The best influencers are not only relevant and engaging, their solid reach can make a huge impact on your campaign's visibility. 
How to find the right micro-influencers
When building your marketing strategy, you'll find there are many types of micro-influencers out there from a variety of backgrounds. However, some commonly shared traits make them successful:
Likeable

Passionate

Leaders

Honest

Authentic
When doing your research, it's important that you check-off each of these characteristics and make sure their large follower count isn't for any unsavoury reasons.
If you're a digital marketing novice, here are a few solid places to start your search:
1. Your current following
You may have micro-influencers backing your brand already and you don't even know it! Think of all the time you could save trying to convince someone to work with you if they're already a fan. There are a couple of ways to do this, depending on how much effort you are willing to put in to find them.
If you're a fairly new business, this could be an easy task. However, if you're more established, going through 1k+ names on multiple social media networks can be pretty time-consuming. If you'd like to cut down the search time, begin by taking a look at the username and bios of your follower list and checking out those who appear to relate to your industry.
We're going to pick a random company through this next part of the guide, for the benefit of continuity. Say hello to new(ish) wetsuit brand SRFACE who (at the time of writing) have 12.8k followers on Instagram.
After a quick search through their followers, we found self-proclaimed 'photographer, artist, yogi, surfer', Philly Stokes. With over 15k followers (at the time of writing), her bio also specifies 'one tree planted for every print order'. With SRFACE's commitment to sustainability in their production lines, there is a clear alignment between the follower and brand in terms of industry, hobbies and values – it's clear she would be a great fit for them as a micro-influencer.
For a sure-fire way of seeing who's already talking about your brand, try searching for your business' name or perhaps a campaign-specific hashtag, if you have one. In keeping with our previous brand, let's check out if anyone has used the hashtag #SRFACE on Instagram.
We selected the first hashtag and in seconds, we're greeted by a selection of shots from Instagram users that are perfect for use as user-generated content (USG) let alone finding micro-influencers!
The 'top posts' tend to be those that have gathered the highest engagement/reach and so they're a great place to start. Within the first 6 images, we found a user called Sasha under the tag 'Zero Ego Board Reviews'.
With just under 8k followers (at the time of writing) he would be another great fit as a micro-influencer for the SRFACE brand. After some digging, it turns out Sasha had already bought a SRFACE suit and been given a discount code by the brand to give out selectively to his followers who got in touch with him to ask. Great minds eh?
2. Keywords/Hashtags
That's all fine and well, we hear you say, but what if you're a brand new business and you've not got many followers? If your brand is not yet a household name, aside from your own of course, you'll need to widen the net.
Rather than searching for your business name, make a list of associated words from your industry. If you owned a wetsuit brand, you could be searching social media for hashtags and keywords such as #surfing, "surfboards" or "surfing tips".
Enter these words or phrases into Twitter or Instagram's search bar and discover users with similar terms in their tags or bios. You can even have a look at the 'Top' tweets and posts and potentially find micro-influencers that way, though you'll probably end up sifting through a lot of irrelevant content.
You can widen the net by generalising your terms or you can go the other way and pick some more niche elements of your business or brand to filter down the influencers. Instagram even helps you out with related searches when you type in a specific hashtag on the platform. Hashtags are not as widely used on Facebook but we'd still recommend giving them a try to find those hidden gems that do use them.
3. Look to your competitors
Most companies these days are getting on board with some sort of influencer marketing, so your competitors are likely in the same boat. You should already have these companies on your radar for other elements of your marketing strategy and so this information should be easy to find.
While SRFACE clearly has awesome products that people are already raving about, they are not yet considered one of the heavy hitters in the industry. The household names in the wetsuit game are that of Billabong, O'Neill, Quiksilver, Rip Curl and Volcom.
If we take a look at Volcom's Surf Instagram page, within the first few posts we can easily identify a micro-influencer, straight off the bat. You're looking for anything that doesn't look like it was taken professionally or seems (slightly) less staged.
Here we find an image of one man and his dog, tagged and hashtagged with their current campaign hashtag #TrueToThis.
With a little digging, it's clear the pictured João Vitor "Chumbinho" Chianca is a micro-influencer with over 45k followers (at the time of writing).
Judging by his bio, he also looks to already be a brand ambassador for the brand. Regardless, it's obvious why he and Volcom are such a good brand/influencer fit. You can also use the drop-down arrow next to the 'Follow' button to see his related profiles.
This is another easy way of finding users that are similar to those that you are interested in, who may have already been snapped up. However, unless influencers are solely affiliated with a company, there is no harm in asking if they would be willing to work with you too!
4. Influencer tools
Sometimes, you just want technology to do the work for you and luckily, some other humans have invested time in making this possible. Of course, there are plenty of brilliant tools out there but we've chosen 3 to get you started:
Awarded Digiday's Best Influencer Marketing Platform of 2019, that in itself should be enough reason to check out HYPR. Boasting the 'most comprehensive, global influencer database across social platforms', their website scans millions of accounts to find those that succeed in engaging your target audience on mutually-important subjects. The next stage is an evaluation to weed out those who may have inactive or fraudulent 'audiences' and allows you to compare the 'cost per engagement' of each. They also have a CRM (powered by Salesforce) to allow you to keep in touch with influencers or their management and help to organise and automate every step of the way. You shouldn't need to use this to such an extent when compared to working with a macro or mega-influencer, however, it can only help. The end-to-end dashboard allows you to keep on top of everything; from discovery to outreach, analytics and payments.  
Upfluence promises to handle every aspect of your influencer marketing campaign from the initial research stages to campaign results. They start by gathering your network data and identifying your current followers with micro-influencer potential. This could unearth customers of yours who have a large following but don't yet consider themselves an 'influencer'. We've covered looking at your social media following in an earlier step but this automated method will be a massive time-saver and guarantee you don't miss anything. You can choose to combine this information with your website's purchase data to ensure you partner with the most 'organic ambassadors who will authentically promote your brand'. You can track all affiliate sales, if you go down that route, and use the in-built social listening tool to monitor hashtags and mentions.
If you're on a tighter budget, TRIBE is one of the most cost-effective platforms out there, considering you only pay for the posts you love. With 74k influencers registered to the platform (at the time of writing), they currently classify an Influencer as 'someone with 3,000+ genuine followers on just one of three partner platforms: Facebook, Instagram or Twitter'. It's an extremely easy and speedy process; build your campaign in minutes and receive branded content within days. The influencers vying for the spot will either purchase your product to advertise or you can send samples if you'd prefer. You are presented with an array of content from different sources and can then narrow down whichever options you feel represent your brand-style best. Dedicated staff are on-hand throughout to answer any questions you may have and you can pick from various plans depending on your budget.
How to reach out to micro-influencers
Unless you're using one of the tools listed above, the next step in the manual process is to get in contact with the micro-influencer you've chosen. You've found someone you'd like to work with; now you've got to convince them that they like you enough to work with you too! If you've found your micro-influencer from one of your social media accounts, this part should be a breeze.
If you're not doing so already, follow their social media channels and frequently engage with their content. Use their content for your own channel's curation, reply to their tweets and start conversations. If they're a blogger, don't forget to comment and share posts from their personal website too!
Once you've done this for a while and had some back-and-forth communication, rather than trying to 'slide into their DMs', the most effective way to get in touch with your chosen influencer is by sending them a direct email. If their email address is easily accessible, great, otherwise, you may need to do some digging. Start by checking if they have a LinkedIn account, otherwise, see what you can find on Google. If your search isn't amounting to anything, you may have to resort to asking for their details via a comment or tweet.
When writing your email, it's important to know your goals. You're likely to only get one shot at this, so keep the following in mind:
What do you want out of this? Are you looking to raise brand awareness or boost sales?

How can you tailor this email to show you've done your research and think they'd be a perfect fit for your brand?

How do you want to collaborate with them? Are you requesting a quick Instagram post, to guest star on your podcast or to partner for a giveaway?
It pays to remember that brands and influencers alike can have a large following on one network and very little on another, so take this into account when you're planning any form of social media marketing. Personalise your email, create a catchy subject line and remember to keep in mind what you can do for them and not the other way round. You're looking to hit that sweet spot between cool and complimentary, so keep it genuine. 
Conclusion
Before embarking upon your influencer marketing campaign, our most important piece of advice is to allow micro-influencers to be creative. Their niche audience follows them for a reason; they know what they're doing and what their followers like. It can be tempting to relay your dos and don'ts but if you want to avoid souring the relationship, you need to place some confidence in them. Consumers are moving away from the 'perfect life' illusion of social media influencers and are craving something closer to everyday 'real-life'. You've chosen this person (or these people) for a reason and their audience trusts them, so let them do their thing.
This concludes our journey of learning how to reach out to the right micro-influencers for your small business, so who are you going to reach out to and why? Let us know in the comments!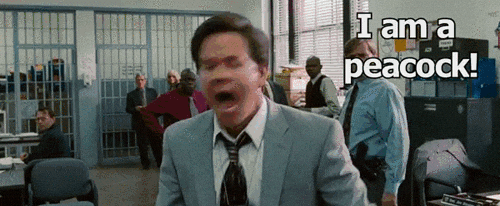 Summary
Article Name
How to Reach Out to the Right Micro-Influencers for Your Small Business
Description
In this blog find out how to reach out to the right micro-influencers for your small business, connect with your target audience and the tools to use!
Author
Publisher Name
Publisher Logo