The importance of being human: how Articulate increased social engagement by 32% in 3 months

4

min read
Reading Time:
4
minutes
The concept of a business 'being human' on social media may seem strange to you. Our use of this term has been affectionately coined internally and describes Articulate Marketing's social media marketing activity. We place a strong focus on direct social engagement with our followers by liking, sharing and commenting on posts.
Seems simple no?
In an age of digital tools that get the job done (we made this tool ourselves), there is still a huge challenge within the social media sphere to create genuine, long lasting engagement with our followers. At Articulate Marketing, we see automation using tools like Quuu and human social as the perfect soul mates when it comes to an effective social media marketing strategy.
So where did this love affair start?
At the beginning, our 'human social' activity was just a test. We would dedicate a small amount of time each week and evaluate if 'being human' drove social engagement. As a team, we discussed the maximum amount of time we'd dedicate to this project and how we would plan our work and then capture our results.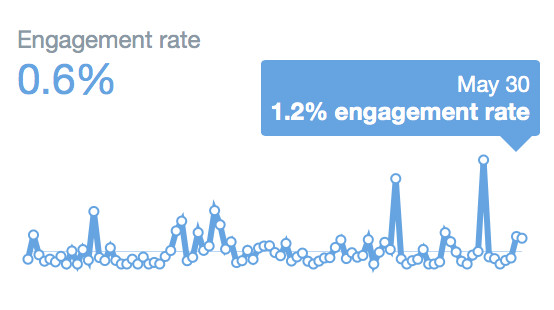 What was in our toolkit?
For any successful marketing project there are an arsenal of tools available that can make your life easier. The key to an effective toolkit is to ensure it evolves with your ever-changing needs. At this stage in our project – we had the basics:
Our trusty

Dropbox Paper

doc (for all of our planning needs)

Access to each of our social media platforms (thank you

LastPass

for keeping our logins safe!)

Our

HubSpot

analytics tool (to ensure we knew what was working, how and when)
And so we began our journey…
Our plan was simple –
We would spend 15 minutes each day on our social media channels with the sole aim to engage with our followers and to find new and interesting accounts to follow.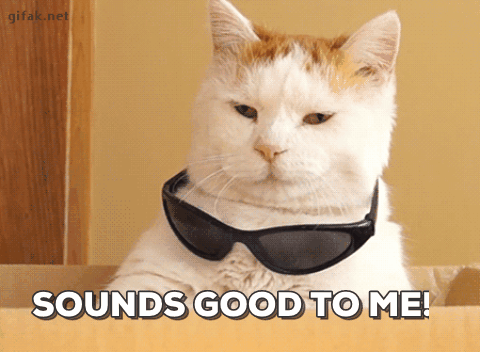 What did this involve?
Facebook:
We found posts that really resonated with our business message (or a funny meme that gave us all the LOLs).

We commented on relevant questions that other individuals or businesses posted.
Twitter:
We retweeted content that we thought would be useful to our followers.

We commented on

Tweets

that sparked a lively debate within our industry.

We followed individuals whose content really resonated with ours.

We engaged with every single new follower by finding a relevant tweet they had posted, then liking it.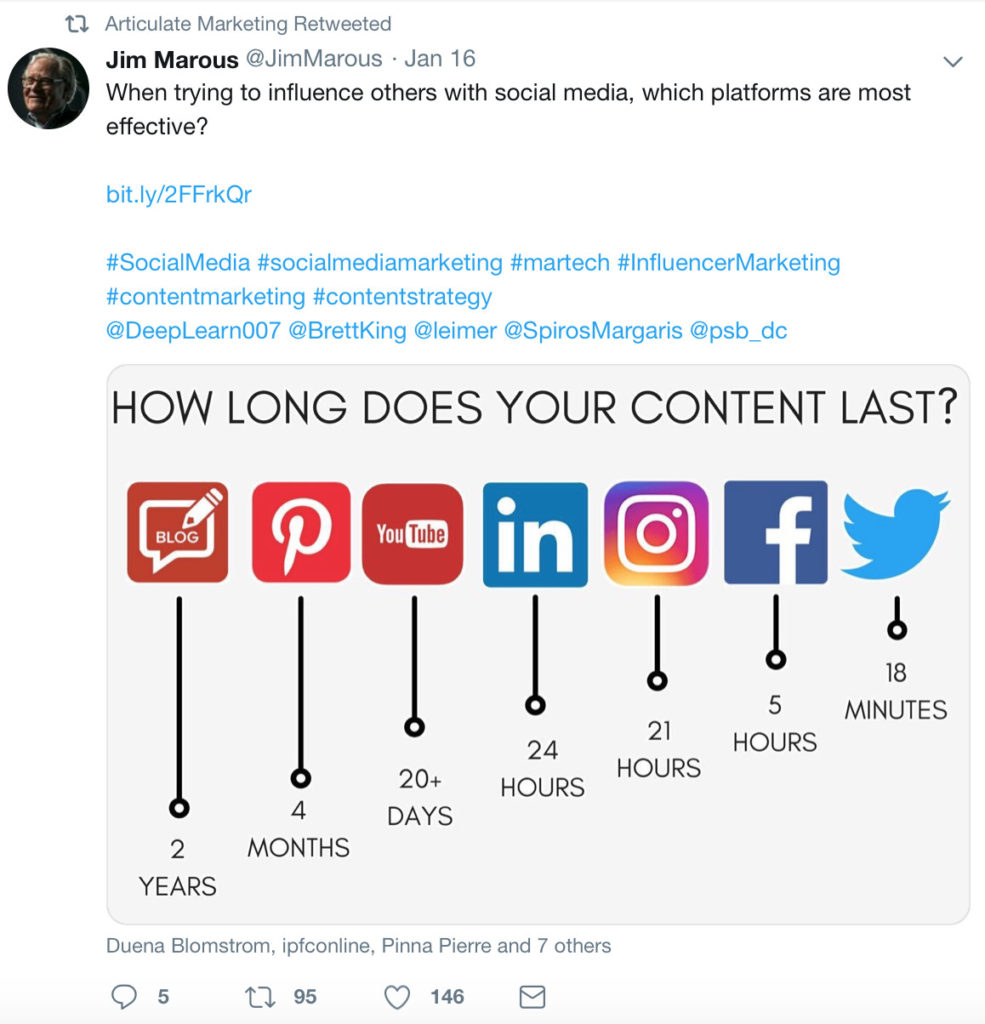 Instagram:
We liked content that we found funny or engaging.

We commented on posts asking for opinions and answers. We have

a lot of both

.

We followed new accounts who were doing something that we really enjoyed, read and then introduced ourselves on one of their posts and commending them on their work.

We engaged with any comments posted on our posts and following the people who commented.
We kept all this activity to 15 minutes per working day. It's surprising how much you get done in a small amount of time. Being able to focus our attention during such a finite amount of time really enabled us to get the work done. Then, we could move on with the rest of our marketing work.
Results
Over the three months that we tested 'human social' alongside using the automated tools that we know and love, we discovered that our social engagement increased by 32 percent!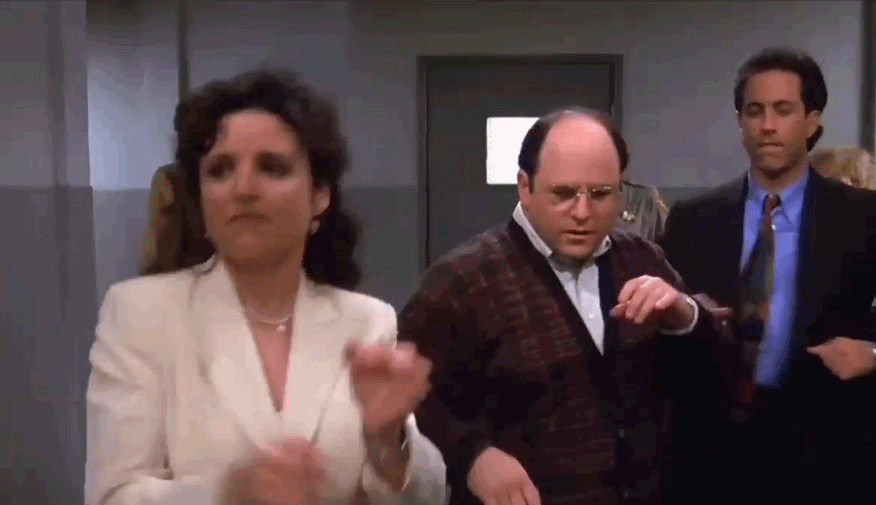 Our increase was mainly driven by Twitter, because the audience in our industry is most active and engaged on that platform. Check out our Twitter impressions before the experiment:

And after the experiment:

The social media platform that works best depends on your individual business, so don't put all your eggs in one basket. At least, at first.
What did we learn?
When it comes to social media, it really isn't 'one size fits all.' You have to really understand your business and your content to utilise the incredible tools that you have at your disposal. Use a combination of:
Automated social tools to deliver exceptional and relevant content to your audience regularly (and quickly);

And, use a 'human social' strategy that is achievable on a consistent, daily basis.
You can warp speed your results and your reach. Why does this matter? Because in today's day and age of influencer social, inbound marketing and all things in between, the goal (and challenge) is to find that ideal customer. That's what human social does, it helps your business gain more followers who are much more likely visit your site and subsequently become leads (because they like what you're talking about and want to know more). Look how our blog traffic from social rose as a result of the experiment: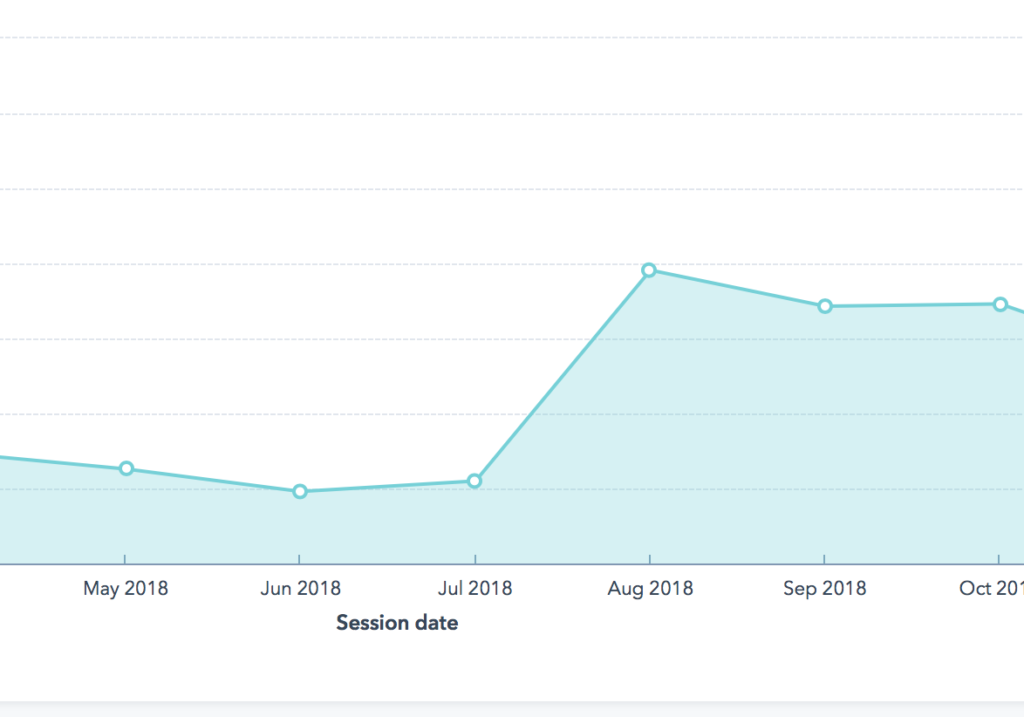 You've made a personal connection with them that has NOTHING to do with selling or spamming. This has built trust and that's what our 32% increase in social engagement has got us – a whole lot more trust from our future customers.