4 ways blog promotion can drive traffic to your homepage

22

min read
Reading Time:
14
minutes
If you think you're ready to start learning about the world of blog promotion, you've come to the right place.
If you're a blogger who's just created a new blog post, then chances are you now want to show off your hard work to the world, drive traffic to your new piece of content, and hopefully your homepage.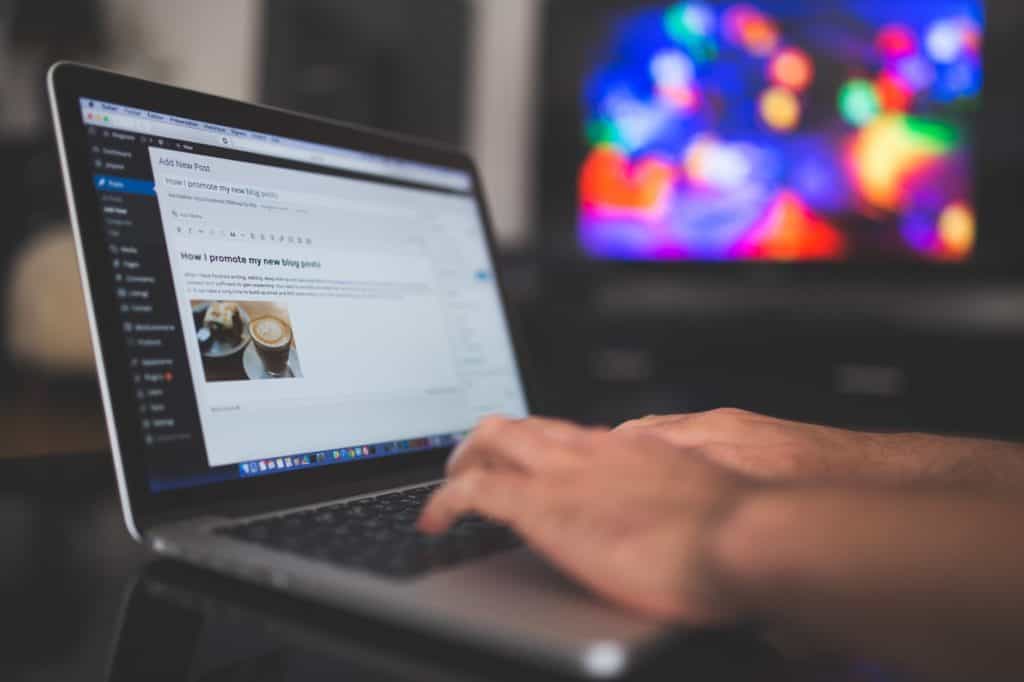 Whether you're blogging about cake making, van hire or email marketing, you need to make sure your blog has a marketing strategy in place.
(If you want to learn more about what types of digital strategies could work for you in 2020, check out this great piece on Native Ads vs Content Marketing)
You may think the hard work is over now that you have your valuable content. But if you want to start getting retweets, more blog traffic, and homepage views, you're going to need to do more to stand out!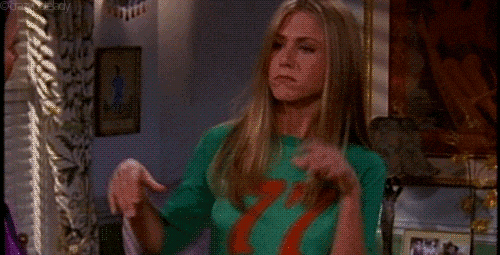 Don't worry though!
Fortunately for you, there is a lot of high-quality content and apps out there on the internet ready to help you learn how to promote your blog. All you need to do is learn how to share your new post properly.
There is so much content out there covering blog promotion, it can be hard to know where to start. From research to SEO, image optimisation, email lists and social media campaigns, there's a tonne of different ways you can promote your blog.
But which are the best? Which will help your blog promotion efforts?
Here at Quuu, we've researched and collected all the best tips for you – to help create your new content's blog promotion strategy!
We've even broken down your strategy's promotion tactics into 4 easy steps.
Get the most out of SEO
Utilise your social networks for social sharing
Remember, quality content is key.
Have an on-point marketing strategy
Blog promotion in 4 steps
1) Learn how search engines can work for you
According to Advanced Web Ranking 67% of all clicks go to the first five organic results, this means if your blog doesn't rank high your work will not get seen. How do you get to the top five results? Using SEO!
You've probably heard a lot about how you need to improve the SEO compatibility of your website to rank high on Google over the past few years. Yet, very few of us are using the power of search engines in the right way to benefit our blogging efforts.
Now we know what you're thinking – typically the SEO part of your blog should be done before you have written your blog!?
Well, this isn't always the case. It's indeed easier to integrate SEO friendly tips and techniques before you write a post. BUT, you can still make some SEO adjustments to existing blogs!
Here are a couple of SEO tips you won't need to pay for and should follow ASAP…
Tip 1 – Internal links or backlinks
As Sweor reported, "Backlinks are Google's #1 search signal."
Backlinks are what you call it when other sites link to your site. These links also allow Google to see how other websites have mentioned you. The more mentions you have on other websites, the higher you'll rank in a Google search.
This also applies if you add links from other's blogs into your own! The more you reference others, the more you'll both receive validation for what you're talking about. PLUS you never know if they're kind enough to give you a link back.
<<IMPORTANT TIP: If you're going to go out of your way to get backlinks on other websites, make sure they're on a popular/respected website. Not all backlinks are created equally and if your backlink is from a lower ranking website, it ain't worth your time! If you'd like to find out more click here.>>
If you're still unsure about 'what backlinks are' Neil Patel describes them brilliantly in this video.
Tip 2 – SEO keywords
A simple Google search can help inform you about what's already been discussed by others around your topic. This helps you research what's topical to write about in the beginning stages of your blog.
But there's also another way to use Google searches to help your blog promotion efforts after you've written it. Once you've created a new blog post, head to google and start identifying keywords others use when talking about topics similar to yours.
This is SEO keyword research.
Here you'll be able to target which words naturally occur, in articles related to your topic. You can then use these to help your SEO efforts without taking away any value from your content.
Once you've chosen the best words for you, you'll need to place them in your post strategically.
Feeling a bit lost? To recap:
Find good keywords.
Use them in the headings or opening paragraphs of your post.
But whatever you do, do not just use your keywords everywhere. Your content will suffer.
Readers won't find your post engaging, and Google's not likely to rank you highly.
2) Content promotion can be social
People often think of writing as a solitary task. But this isn't always the case, even the best bloggers with the best content need to remember that blogging is a social activity. If you don't connect with new audiences across the internet, your blog will not get seen by many eyeballs!
Free social networking:
Social networks/Social networking  
One of the first steps you should take when looking to promote a piece of content is to push it through your social networks.
Why? Because… it's free! Using your social media to connect with others can quickly help you drive traffic and social shares using your current social network. So every time you create a new post, you should share it on all of your social media accounts!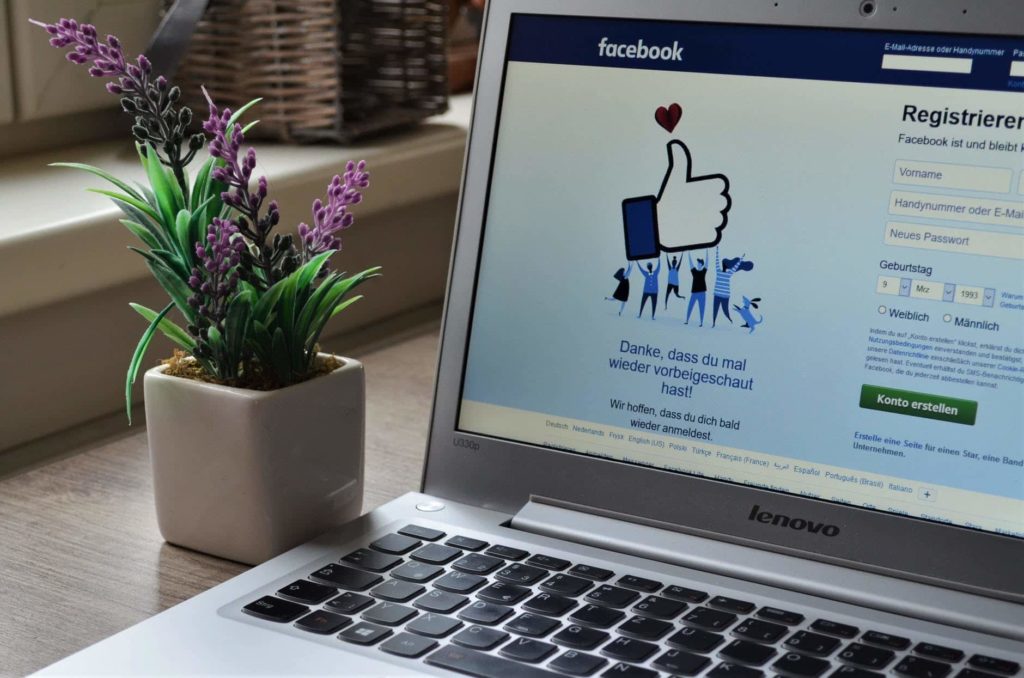 An easy and effective place to start is to post on your personal and business social media accounts like Twitter, Facebook and LinkedIn.
But you need to know a few things when it comes to posting on your socials…
Firstly, how and when you promote depends on which social media platform you use.
For instance, the share text for your Tweet should be short, witty, and provide a call to action. On Facebook, you have more room to start a conversation, and then on LinkedIn, the best posts include a short blog post to introduce the full piece.
When sharing your blog, Lila recommends you post:
> Once a day on Twitter
> Every week/every few weeks on your Facebook page
> Every week on LinkedIn
The next place to promote your blog through social networks is on social media groups, like Facebook groups for Digital Marketers or Digital Nomads etc. These are great platforms to connect, engage and promote with like-minded people.
However, Forbes suggests you ALWAYS remember one rule when promoting your new blog online:
"Social media is about engagement – not spam. Don't try to blast your content into groups you don't participate in."
Social networking is there for connecting and it is a two-way street. Make sure you engage and don't just overbearingly post your blog and never do anything else, as this might ruffle a few feathers.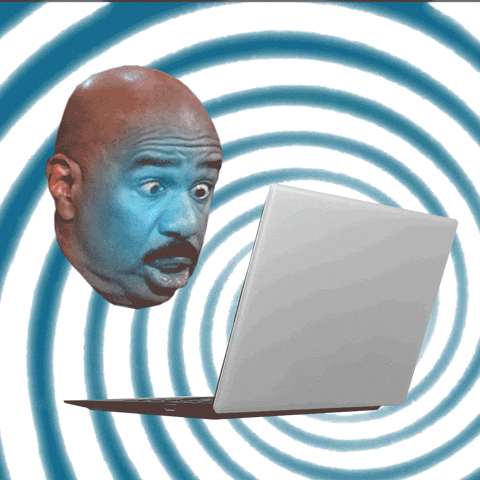 So, therefore, think carefully about which Facebook/LinkedIn groups, you post your content to and always check the groups have guidelines/rules before promotion.
If you want to reach out to an individual with a blog similar to yours, take a look at their article and start a conversation.
Sharing really is caring.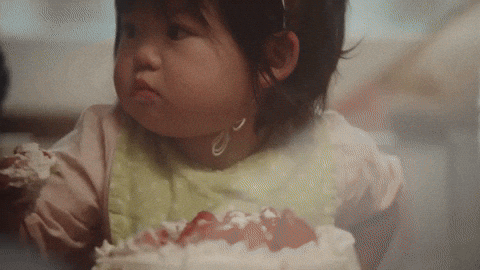 The more you generate discussion and connect the more you'll build lasting relationships who'll:
a) automatically share your work later in the line, and
b) will be sharing your work with QUALITY audiences.
Popular forums – Quora, Reddit 
This next point focuses on being active in popular forums!
Social networking can help you find the right type of audience for your article, but so can forums like Quora and Reddit.
For this reason, many bloggers out there cite Quora as being top of the list for driving high-quality traffic to your blog. Not only will they bring interested readers – on average Quora readers spend 5 minutes on your website after reading your blog.
Hello, to an increase in your website traffic!
Please note though while Quora can be a great place for blog promotion, it won't be appropriate for every type of blog. Writers with content related to Tech and Start-up will find they'll receive a lot of good traffic this way. However, those with blogs talking about customer service or interior design probably won't find this as useful.
Paid social networking:
Social media ads 
While it's completely fine to use organic promotion on social networks, it's worth considering paid promotions if your budget allows. The combination of organic and paid promotion on your chosen social media platform will definitely help your blog promotion. What's also great about paying for a promotion, like a Facebook ad, for instance, is that you get the ability to use filters and set a target audience.
What do you need to make sure a paid social media post is worth your time?
1) Have a standout headline
2) Create engaging share text
3) Have a clear target audience – that's also suitable for your work. While you may want a certain audience to read your work. It's best to think about who would like to read it.
4) Use simple but creative images
5) Use emojis
If you'd like some tips on how to post on Facebook specifically, we found a brilliant guide here.
In general, when using paid social media promotion for your blog, you need to remember the following:
Keep your information relevant 
Test out different types of content
Set a target for your promotion
It's good to have a plan, but it's not working; you need to take a different approach.   
If you're interested in finding out how to create an effective social media strategy, check out this link here. 
3) Behind every piece of great content ….
Once you've delved into the world of SEO and social media, it can be easy to forget why you wrote your blog post in the first place, and that's your writing skills and passion for your topic.
If the quality of your blog is of excellent quality – organic traffic and good vibes will always follow!
When you know your content's top-notch it isn't hard to draw the attention of your target audience.
In this competitive world of Google ranking, it's important to consider other strategies in your marketing. Still, you should never produce low quality work.
High quality, useful and valuable content will always remain one of the most important ranking factors in Google's ranking search, especially in 2020!
If you're a great writer you'll easily gain great organic traffic and engagement to your blog, as well as some other promotional benefits such as:
Guest posting
If you're known for both your prowess with words and knowledge of your subject area, it's more likely that people will reach out to you and ask if you're able to guest post on their blogs, web pages and WordPress.
That being said, just because you're a good writer doesn't mean you'll always have influencers getting in touch with you looking for a content collab. Sometimes you just have to put yourself out there!
Are you wondering how to find guest blogging opportunities? Click here!
Once you've successfully completed a guest blogging spot you'll be able to add internal links back to your other work! This is always a great way of getting publicity for your work, your brand and will help drive traffic.
Attract readers – not just SEO traffic 
By writing solid content, you'll also be attracting and engaging with readers instead of just driving SEO traffic. While it's robots that rank your work on Google – it's the reader's attention you want in the long term. Even Google agrees with us that:
"Users know good content when they see it and will likely want to direct other users to it." – Google SEO Support
Reliable and valuable content source
Overall, by constantly producing top-notch work in your field, your blog will help build a relationship with your target audience. You'll start to earn their trust, which in turn will drive consistent, continual traffic to your blog and web pages.
Repurpose your content 
If your content's within the best of your field, it's worth thinking about how else you can promote your blog post. For instance, you could turn the content into a podcast, or infographic, a video or even a Slideshare presentation. Turning written work into a podcast or a YouTube video will help open new doors and offer followers from other mediums to see your work.
As bloggingwizard.com puts it, your initial post can get you 5,000 visits. Make additional content, like an infographic, from the original piece and you may bring an extra 35,000 visitors to your site!
4 ) Marketing promotion strategy
If you're already a content marketing pro, chances are blogging and it's promotion is already the first thing on the list of your content marketing strategy. If you don't know how important blogging is for content marketing strategy – check it out here with StoryChief's 15 reasons. Or if you want to learn more about the pros of content marketing over native strategy check out our blog post here.
Either way, it's essential to think about a marketing strategy for your blog's promotion. Here are some easy tips below.  
Free content promotion:
Promote yourself as a blogger 
Now we don't mean fake it till you make it! But let's face it if you've written a blog you're proud of it's time to shake off your imposter syndrome, label yourself as a blogger and flaunt it.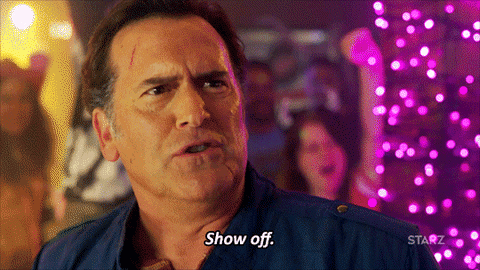 Allow readers to subscribe to your blog. Include prominently placed RSS or Feed Subscription Buttons and offer viewers the ability to subscribe to your posts via email when possible. This allows your blog followers to have instant notification when you upload your latest post, without having to check your site for new content periodically.
Share content 
This next point sounds obviously silly – we know. But no matter how much time and effort you spend on your digital marketing, it'll all be worthless unless you get it out there!
Make sure you're sharing your blog as much as possible wherever you can. This includes social networking as we covered easier, but it also includes some good old email marketing.
How to use email marketing and email lists to help your blog promotion 
Email marketing can be one of the more effective ways to promote your new blog. Emails can help you connect with readers and allow you to provide relevant content to the right audience because they have chosen to subscribe.
What do you need to do?
> You'll need to set up an email list.
An email list helps you build up an audience of interested readers who you can send regular emails to and let them know when you have a new post.
> Make it short and snappy.
Always make sure the emails you send out don't go on for too long, are easy to read and get straight to the point. –
Why? In this fast-paced world we live in, let's face it, no one has time to read things in-depth. People scan-read. So what should do? Focus on eye-catching lists and headings, you can even use some of your SEO keywords in these.
> CTA
Make sure there's plenty of 'calls to action' linking to your blog – this is the main point of your email marketing campaign remember! 
For the ultimate guide on how to use email marketing, check out this link.
Bonus tip: 
A great way to get some extra email opt-ins for your email marketing is to place opt-in CTAs on your blog and all other social channels too. 
Forbes even suggests giving away freebies or regular tips exclusively for subscribers to increase conversion.
Influencers 
If you want to extend the reach of your blog, another great way to create your blog promotion can be with the help of an influencer.
Unfamiliar with what influencers do?
Influencers use their personalities and their savvy social media ways to help engage and promote others to their followers.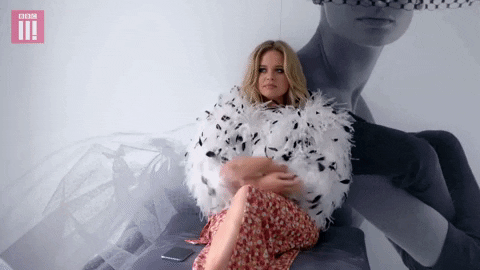 Some even say influencers decide what's trending.
So if you want your new blog to be seen by thousands and start receiving a lot of social shares – you may want to reach out to an influencer!
You can use influencers in your marketing strategy in many ways to get help your blog trending.
> By having them post on your blog – this will help drive traffic and attention to your blog.
> Influencers can also share your content on social media and drive referral traffic
> Don't just use an influencer make sure you build a relationship – similar to when you reach out on social media. By building a relationship with an influencer, you're more likely to get them to promote your blog as they'll trust you and your work.
If you'd like to know about using an influencer for your blog promotion, check out this blog.
Paid content promotion:
Buffer
Earlier in this post, we covered how you need to post your content as much as possible on your social media networks.
Of course, the more content you make the more difficult it can be to share it out online. Ultimately, the bigger your strategy becomes you may need help scheduling all of this content.
This is where a scheduling tool comes in handy!
A scheduling tool allows you to schedule content for your connected social media profiles.
Buffer is a scheduling tool perfect for helping your content promotion which can help you share your content and drive traffic easily.
Simply upload your content to your Buffer dashboard.
Watch your content get shared on your social media platforms.
Enjoy watching your new post get shared across social networks.
Check out more from Buffer here.
If you'd like to know more about social media tools your team should be using in 2020 click here.
Quuu Promote 
If you're looking for an extra boost to help your content promotion, then you should check out Quuu Promote!
This platform helps share your best content with companies, brands and individuals from across the globe. Quuu Promote helps your blog get seen by relevant target audiences, builds organic traffic without you having to spend time trawling the internet yourself.
If you thought content promotion couldn't be done easily. Then Quuu Promote is the app for you and it should be a must-have for your content promotion strategy.
Check out these case studies to see for yourself just how well Quuu Promote can work.
How does Quuu Promote work?
1) Submit your high-quality content.
2) Wait for it to be reviewed by our team.
3) Sit back and relax while your content is shared by real people on Facebook, Twitter and LinkedIn. Meaning you are suddenly getting your content in front of thousands of relevant new readers via their social followings.
For more info on how to use Quuu Promote check out this review from our friends at 'A Better Lemonade Stand'.
Google Analytics 
Google Analytics can be confusing. But if you want to keep track of your blog's promotion, this software is great for allowing you to know if your blog's marketing strategy is working or not.
While it is a confusing platform to get to grips with, in the beginning, it's purpose is to:
> Monitor your site or app's traffic and therefore helping measure your promotion efforts.
> Collect data insights on your visitors and help you improve on campaigns and optimise various pages.
From this you're able to see which part of your marketing strategy is working best for your content.
Google Analytics does all of the smart analytics for you, making sure your hard work creating content doesn't get wasted during the promotion stage.
What can you use Google Analytics for?
Monitoring your referral traffic – this can help let you know which blog you are guest blogging for is bringing in the most referrals.
Easily allows you to see trends in where your visitors come from and what they like most about your content.
Identifies areas your content marketing is lacking in.
The more information your Google Analytics collects the easier you'll be able to change your content marketing strategy and drive more traffic to your blog.
"By utilising, analysing, and focusing on these various sections within Google Analytics, you'll have a deep understanding of who your audience is, what they want, and how they find you." From Neil Patel
If you'd like to learn more about what to include in your content promotion strategy in general, check out Neil Patel's great video here.
Conclusion
If there's anything you should take away from this post on how to promote your blog – it's these four points:
Familiarise yourself with SEO. You want to be apart of the top 5 organic search results to make sure you're bringing in blog traffic.
How do you do this?
Include backlinks.
Search for related keywords.
Use said keywords.
Include keyword related headlines and subheadings.
2. Get networking on all social media platforms.
How do you do this?
Post as frequently as possible without spamming.
Get active in groups/forums.
Create engaging social media posts.
Have a clear target audience.
3. Keep producing that high-quality work because it brings all the readers into your web page!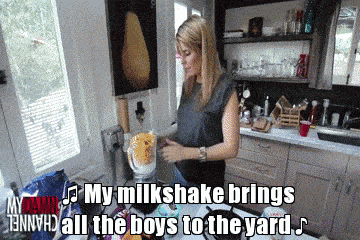 4. Make sure you have a marketing strategy in place.
What do you need to do?
Promote. Promote. Promote.
Reach out to those in/outside your network.
Get readers to subscribe and keep in touch via emails.
Maximise using apps/channels to share your work on – paid or free.
Don't have a lot of time for this? > Quuu Promote has your back!