Is being a digital nomad all it's cracked up to be?

20

min read
Reading Time:
15
minutes
Search #digitalnomad on Instagram and you'll see photos of people who've swapped their desks for hammocks, get their emails done by the pool and head to the beach on their lunch break. Sounds ideal, right?
However, we've all read the reports of wellness influencers secretly crying into their avocado on gluten-free sourdough toast. You don't have to be a marketer to know that Instagram isn't always an authentic representation of real life!
via GIPHY
So, as the latest aspirational trend to hit the gram, does the same apply to digital nomadism? Or should we all be packing up our desks and booking our flights to Chiang Mai?
As someone who works remotely, I've taken a couple of 'workations' abroad and often wonder whether I could sustain this kind of lifestyle longer term. To find out whether digital nomadism is all it's cracked up to be, I interviewed nine professionals who've fully experienced life and work on the move. In this post, I'll be sharing their perspectives to help us weigh up the pros and cons.
What is a digital nomad?
Before we dive in, let's just clarify what it actually means to be a digital nomad. More and more of us are embracing work outside of the office, whether that be our boss letting us work from home a couple of days a week or full-time telecommuting (like we do at Quuu).
This isn't to be confused with digital nomadism, though. At Quuu, we work from wherever we can find a decent WiFi connection, which could be at home, in a coffee shop, a library or a coworking space, but we still have a permanent base.
"Living the Digital Nomad Lifestyle means relying on the internet to financially sustain a modern nomadic life. This relatively new trend allows you to become location independent and constantly move between cities as countries while working remotely." – Become Nomad
As we can see from the above definition, what differentiates digital nomads from remote workers is that the former are not tied to one place; they are truly location independent.
What does the digital nomad lifestyle look like?
If you want to work from anywhere, you need to get yourself a job that's based entirely online. With most industries undergoing some form of digitisation, this is becoming increasingly common. Particularly in the tech space, more companies are offering employees the chance to work remotely, but lots of digital nomads freelance or start their own business.
To give you an idea of the kinds of jobs that make this freedom possible, here are the digital nomads we'll be hearing from.
Milou van Roon
Job: Milou spends the majority of her time working on her blogs, Explorista.net and the dutch version Explorista.nl. She's also the CEO of Explorista Media, a travel content agency, as well as the founder of the largest community for female digital nomads called – you guessed it – Female Digital Nomads.
Digital nomad status: Milou has been location independent for years, but went full time nomad last September, when her and her partner gave up their flat to travel full time.
Places travelled: Since becoming a nomad, Milou has travelled to the United Kingdom, Singapore, Thailand, India, Indonesia, Australia and Malaysia (the first and last destinations as a solo female nomad).
Tomas Laurinavicius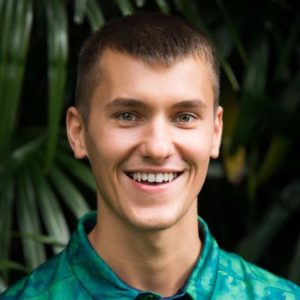 Job: Tomas writes about simplifying everything from travel, to business, to creative process. He's currently working on a book about lifestyle design and co-hosts Life in White Noise, a podcast about independent work, with Dustin Delatore.
Digital nomad status: Tomas has been a digital nomad since August 2014.
Places travelled: over 40 countries on 5 continents. His favourite spots so far are Bali, Thailand, Japan, California, Spain, Mexico, Colombia, Chile and Australia.
Rachel Go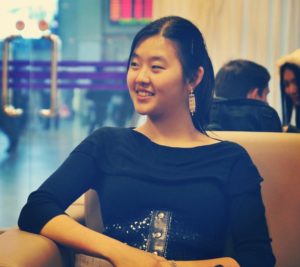 Job: Rachel manages content strategy and coordination for long-term clients, and enjoys running guest post exchanges and refining processes to make them ultra-efficient. She recently wrote a free 9-email remote work course that goes over what remote work is, how to get started, how to land clients, and more.
Digital nomad status: Rachel has been a remote worker since 2013, and travelled between 2015 and 2017.
Places travelled: Australia, Canada, USA, New Zealand, China, Indonesia, Japan, Korea, Philippines, Singapore, Hong Kong, Taiwan and Thailand.
Tiffany DaSilva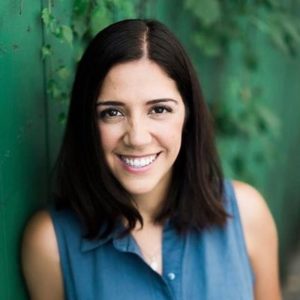 Job: Tiffany is a Growth Marketing Consultant most of the time. She also teaches SEO/SEM at McMaster University's Continuing Education Programme and is the founder of Flowjo.co, "The Growth Hacking Box" and FullstackSociety. She's just started an IT outsourcing company specializing in AI, Big Data, Blockchain & Machine Learning out of the Ukraine with another digital nomad friend, Christian Boyrs.
Digital nomad status: Tiffany has been living the digital nomad lifestyle for about three years now.
Places travelled: Bali, Thailand, Norway, Sweden and Cuba. Today, Tiffany mostly bases herself in the city of Toronto with the occasional trip to Maine, close to where she grew up.
Kieran Kilbride-Singh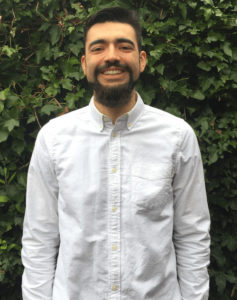 Job: Kieran is the lead product marketer for a data and analytics software company, weared4.com. They work with companies who want to get more data, use their data better, or are thinking "umm, what are we doing about AI?".
Digital nomad status: Kieran has worked remotely (as a freelancer) since mid 2014 but it wasn't until summer 2015 that he got the taste of working and travelling at the same time. He was doing a masters and got himself a 3-month placement at a marketing agency in Antwerp. While working full-time as well as doing his university work and freelancing for clients back in the UK, he realised that no one was bothered where he was and something started brewing in his mind…
Places travelled: As a remote worker, Kieran has travelled around Europe (Seville, Lisbon, Budapest, Prague, various places in Greece, various cities in Italy including Venice and Florence) and South East Asia (Vietnam, Singapore, Thailand, Malaysia, Taiwan, and soon Japan!).
Kate Harvey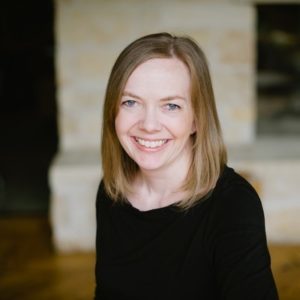 Job: Kate is Content Marketing Manager for SaaS company, Chargify.
Digital nomad status: Kate has been working remotely for two and a half years. She refers to herself as an 'aspiring digital nomad' or 'part-time digital nomad' because she's at her home base for the majority of the year. In the summer she escapes the Phoenix heat for the Pacific Northwest. The rest of the year she's traveling at least once a month (whether in the US or internationally).
Places travelled: two thirds of the U.S. and her next trip will be her 25th country.
Nat Eliason: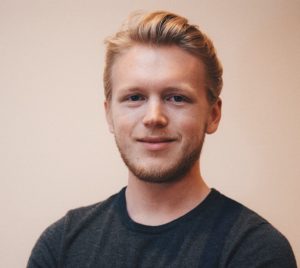 Job: Nat blogs at nateliason.com and runs an SEO and content marketing agency called Growth Machine.
Digital nomad status: Nat was a digital nomad for two years, then decided that he wanted to live somewhere more permanent with longer periods of travel from there.
Places travelled: Medellin, Paris, NYC, Buenos Aires, Antarctica, San Francisco, Bangkok, Phuket, Chiang Mai, Saigon, Hanoi, Singapore, Siem Reap, Yangon, Seoul, Kyoto, Tokyo, Taipei, Austin, Washington D.C., Munich, Prague, Vienna, Florence and Tuscany – that covers the last three years!
Paul Thomson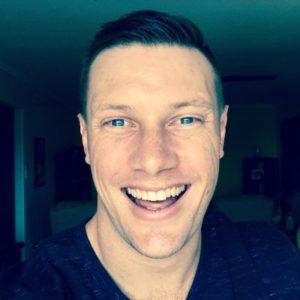 Job: Paul spent several years working for Buffer, which he says was an amazing introduction to the world of remote work and the digital nomad lifestyle. Right now, he's working with his partner on the inside of her business, mainly in Marketing & Operations. He's also just launched a live web series & podcast called Marketing Banter (there's even an episode with Quuu's very own Daniel Kempe on the way!).
Digital nomad status: Paul has been working remotely for just over two years and has been fully nomadic since mid-way through last year.
Places travelled: Australia, Madrid, Bali, Thailand, Munich, Amsterdam, London, Nuremberg, Paris, Venice, New York, Colorado, Florida and Singapore.
Jenny Lachs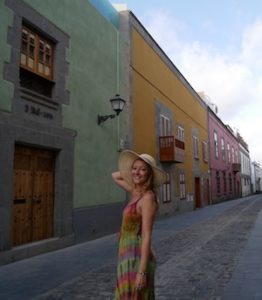 Job: Jenny started out as a freelancer, mainly writing blog posts, translating, doing social media management and web design. She founded Digital Nomad Girls, a community for location independent women, as a way to connect with like-minded girls and accidentally turned it into a business from a simple Facebook group. Now she runs networking retreats and a brand new membership site, the DNG Inner Circle, which is a virtual coworking community.
Digital nomad status: Jenny started travelling in late 2013 and has been working online since 2015, when she started freelancing.
Places travelled: Since Jenny and her boyfriend started working as digital nomads, Thailand, Malaysia, Vietnam, Cambodia, the UK, Germany, Italy, Spain, Greece and the Canary Islands.
Why do people become digital nomads?
Now we've got a taste of what a digital nomad looks like, let's find out why someone might choose to pursue this lifestyle. After chatting to the folks above, it became clear that there are some major advantages to combining work and travel. I asked each of them to list the pros of being a digital nomad and identified five main perks from their answers.
Freedom to travel
The most obvious advantage of being a digital nomad is the ability to travel. Just look at the number of countries our interviewees have been to! Working from anywhere gives you the opportunity to see the world, visiting far more places than you'd ever fit into your annual holiday.
What struck me, though, is that it's not simply about the beautiful destinations they get to visit. It's the journey as a whole, and the the knowledge that they're not tied to one place, that appeals to nomads. The "freedom, adventures, self-discovery, new friendships, open-mindedness [and] sense of control", says Tomas, are more important than adding another stamp to your passport.
"I would say the main positive is the absolute control over your life and destiny. The freedom still gives me butterflies in my stomach!" – Milou
Quality of life
Digital nomads like Nat cite "very cheap living expenses" as a driving factor for adopting this way of life. One of the main reasons Southeast Asia has become such a hub for remote workers is that the cost of living is much lower than highly developed, overcrowded cities in the Western world.
A quick snoop around Airbnb informs me that I could rent an apartment in Chiang Mai for between £300 and £400 a month. Most of these pads are set in luxury condos with a swimming pool, all for half the price of my rent for a small flat in south London.
And as much as I love living in London, the extent to which I can enjoy the city is limited by how expensive everything is (£3.60 for a flat white = utter madness). Kieran, on the other hand, doesn't have to think twice about spending that leftover rent money exploring new cuisines: "Food is one of the best things about travel for me and in most places I visit, I eat every meal out. Which also means I never have to cook."
Oh, and that's not to mention the weather! Winter in the UK can be downright miserable if the rain and cold affect your mood (me). Digital nomads like Jenny choose to skip it out altogether, escaping to the Canary Islands or tropical climes when the cooler weather sets in.
A flexible working schedule
On the subject of quality of life, remote work usually goes hand-in-hand with flexible hours. At Quuu, we're contracted to work a full working week, but we can put in the hours whenever we choose. So while most of us work fairly 'normal', 9-5ish hours, in theory we could work one hour on, one hour off, be completely nocturnal, or have Mondays and Tuesdays as our weekends. If you work for yourself, as a lot of digital nomads do, then you have even more freedom.
Kieran points out that this is a huge plus when you're exploring a new place or adapting to a different way of life (3pm siesta, anyone?): "I wake up without an alarm, start work when I want, take breaks when I want, go visit places in the afternoon."
Movements like the 4-hour work week are changing how we approach earning an income and working productively. Living as a digital nomad, you're never a slave to a strict routine, which, for many, means a higher standard of health and happiness.
The opportunity to meet new people
Often, the best thing about travel isn't the things you see, but the people you meet. Anyone who's spent some time in a different country will know that getting outside your comfort zone and mixing with people from all walks of life can be incredibly enriching.
"It's great meeting people from the places you visit – you're curious about them and their culture and they're curious about you." – Kieran
And if you want to set yourself up for a lifetime of free holiday homes in exotic locations? Travel! "I've met so many incredible people and have friends all around the world now," says Jenny.
Inspiration
Travelling expands your horizons and your mind. Tiffany says she gets a lot of inspiration from visiting new places: "What I love about the way my business is set up is that I could go anywhere at any time. I think there's some places where I feel more inspired and I can remember where I read certain books or created certain things. For example, my Growth Hacking Box was creating in Bali / Thailand and a lot of my inspiration for the box and company came from that feeling of being detached from the computer and being able to walk around with this marketing kit."
Think of it this way, what do you think would be more likely to get your creative juices flowing: staring at the wall of your office cubicle each day or a stroll through the hustle and bustle of a brand new city? I know which one I'd pick!
What are the downsides of being a digital nomad?
They say that one man's trash is a another man's treasure and, as Paul says, "the cons are a direct trade-off to [the pros]" when it comes to digital nomad life. Here are some things worth considering before you tell your boss you're going to start a million-dollar eCommerce business from a beach hut in Mexico.
Travel fatigue
Digital nomad life gives you the freedom to travel, but it's no holiday. You still have to work, and that can be harder to do when you're in a new, unfamiliar place. It requires a lot more forward planning, says Jenny: "There's less spontaneity travelling as a digital nomad than when we were just backpacking, because now we worry about WiFi, having a community etc."
Kieran also names bad work setups as one of the major drawbacks for him: "I travel with a mouse, keyboard, and laptop stand but sometimes it's so hard to find a comfortable place to work. Coffee shops are actually pretty bad and apartments don't always have a place to set up shop for the day."
Furthermore, a bad WiFi connection can be the least of your problems when you're away from home. There are less glamorous aspects to digital nomad life that can make it a right pain in the neck, such as applying for visas, getting paid and having access to decent healthcare.
"It can create complicated work arrangements so get a knowledgeable accountant. Health insurance may be more complicated too, so invest in a global plan for a year for the sake of simplicity (even though it might be more expensive)," advises Rachel.
Work/life balance
Think those #digitalnomad pics of developers working by the pool are giving you FOMO? That's probably nothing compared to what the nomads themselves are feeling.
"The biggest negative for me is that sometimes I don't get the work-play balance quite right and I end up feeling like I'm either missing out on valuable travel experiences, or I don't invest enough time in building my business," says Milou.
Although working beneath the palm trees might look like the best of both worlds, Nat sometimes feels like he's getting the worst instead: "You're never really traveling or really working, you're kinda doing both badly at the same time."
Kieran warns that this blurring of boundaries and lack of structure can take its toll on your physical health. It's much harder to fit in regular exercise when you're always on the go, not to mention resist all those delicious foods that are such an integral part of experiencing a new culture.
Loneliness
Travelling alone has always put me off straying too far away from home with my job, so it didn't surprise me that our digital nomads said loneliness was one of the main disadvantages they encountered.
"Meeting new people also means saying goodbye to people a lot which is the hardest part of this lifestyle. It can get lonely," says Jenny – a sentiment echoed by Paul, too: "Not being able to sink your roots into a location for a significant amount of time means friendships are often fleeting."
And while Kieran recommends keeping in touch with friends and family back home via video chat, or being active in Slack groups, he stresses that "online communities help but they're still no substitution for people in the flesh to talk to."
For Kieran, coworking spaces are the best remedy for this. Tiffany agrees: "If you don't find people to surround yourself with or make an effort to meet people, it could get really lonely. This year I finally rented out an office and found out that It was actually REALLY lonely to be in a room for so long by myself. So I made sure I also bought a membership to a local social club that I could cowork out of just in case I needed that balance every once in awhile (after 3 years, coffee shops don't work as well as they used to!)."
Career progression
One the one hand, being a digital nomad could make your career: funding your travels might motivate you to start your own business, new places inspire fresh ideas, and you never know who you'll meet along the way. However, several of our nomads have at some point felt that it's hindered their professional development.
Paul warns that "working from anywhere you like usually means you'll need to combat timezones to keep up with clients or your team back home. Those timezones are challenging, especially between Bali and EST which is exactly a 12-hour difference."
For Rachel, this has proved problematic: "It may be hard to advance in your career based on the nature of work. I've had to deal with impostor syndrome as a DN because we run a risk of being a "ghost employee" when we're the only remote employee in a co-located team. Some people I know have started their own agencies and businesses to combat stagnant career growth, but I admit it does feel harder to find mentors and level up from mid-career, being remote."
Jenny echoes Rachel's experience of impostor syndrome: "there's a lot of hype and pressure to be successful in the digital nomad scene which can be quite overwhelming, especially when you're starting out." Perhaps it's only natural that being a digital nomad attracts hard-working, ambitious types – as we've discovered in this post, it's not for the fainthearted!
Should you become a digital nomad? And for how long is is sustainable?
What has become clear to me, both from my own experiences and from talking to the experts, is that to enjoy being a digital nomad, you really have to know what kind of person you are and build your lifestyle accordingly.
For example, a super extroverted, happy-go-lucky type might be happy to travel the world with just a backpack and a laptop, staying in hostels and setting up office whenever and wherever they can. As much as I love travelling, I've come to realise that I need some degree of routine, comfort and a few friendly faces to stay sane. For me, that means either travelling to places where I already have connections (I chose to live in Madrid for a month last summer because one of my uni friends was based there) or exploring the growing number of 'coworkation' services around the world (accommodation, coworking spaces and fellow digital nomads, all under one roof).
What I was really interested to find out from everyone I interviewed for this piece was whether they'd choose digital nomad life forever. Only Tiffany has unequivocally made her mind up:
"I can't imagine another life. For me, my whole life had been moving towards this moment or way of working. I feel like I'm unemployable! The 9-5 doesn't work for me anymore because I can see how much more efficient, effective, creative, and successful when I'm working when I want to work, and where I want to work."
The rest were pretty unanimous in agreeing that the digital nomad lifestyle isn't sustainable for a prolonged period of time. Or, as Nat more bluntly puts it, "it [gets] old after 2 years".
While none of them would ever sacrifice the ability to work remotely, most stressed the value of having "a home base with friends, family, and a deeper network of people and colleagues" (Rachel). Ideally, they would combine this with regular trips abroad: "I can't see myself ever giving up the ability to take off wherever I want to whenever I want to. But it is difficult not having a home base. Sometimes it's nice to have a bunch of books on a shelf, or a nice desk with a wide screen. I also travel with only a 7kg bag. It has everything I need and I rarely miss things. But, again, it's nice to collect a few bits and pieces to keep. I can see myself finding a home base somewhere in Europe or South East Asia in a couple of years, and using that as a launchpad for travel and long trips," says Kieran.  
Whatever you decide works for you, it's obvious that the world of work is changing.
"It's going to be very interesting to see how this relatively new movement is going to develop and I think we'll see some shifts and trends happening soon," says Jenny. "Co-housing, for example, is growing in popularity and the Tiny House movement is also a great next step for digital nomads as it allows you to be mobile, yet have your own little home."
Likewise, Paul senses a shift in direction, pointing out the benefits of remote working for growing businesses: "I get a feeling that the world is slowly adapting to this new(ish) corporate lifestyle. Businesses are able to source & retain talent from all over the world without the overheads which means it's not only cost-effective for them but they're more likely to attract better candidates for their company."
The trend for remote working is only going to get bigger, and the world smaller, so my view is: why not give digital nomadism a try? Start small, maybe taking short trips to other parts of the country. Then, if you like it, who knows what could happen? Next year, this could be you:
Have you experienced the digital nomad lifestyle? What did you think? I'd love to hear your pros and cons.