Boost Your Domain Ranking: Blogging is Your Weapon

22

min read
Reading Time:
14
minutes
You've more than likely read that to increase organic traffic, improve your SEO metrics, and your Google ranking, you need to boost your domain ranking score. But the question is, how?
Well, the answer is simple: blogging.
Let's kick this off and get straight to the point – a successful blogging strategy will result in a successful domain ranking score – if you do it right.
However, as with any issue, to combat the problem (or achieve the goal), you will need to have a clear understanding of the matter. But not to worry, dear, we will cover everything here.
From definitions and explanations to improving your domain authority through SEO, providing quality and effective backlinks, and more. Find out everything you need to know about website ranking, including how to increase yours.
Key takeaways
What is Domain Authority?
Is Domain Authority and Page Authority the same?
How to increase your Domain Authority score via

Your blog
Carrying out a link audit
Focusing on your blog's SEO
Page speed
Improving your blog's off-page SEO
Social signals
What is Domain Authority?
Time to get technical.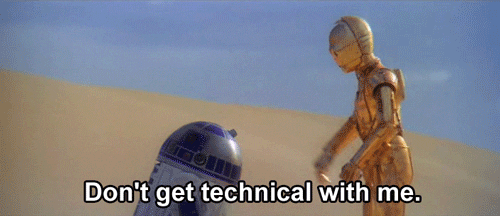 I insist – it isn't nearly as complicated as you may think.
Domain authority (DA), which is also known as domain ranking, domain rating score, website authority, authority score, and thought leadership (the list goes on), put simply, is a search engine score.
Whilst the concept of domain authority has been around since 1999, SaaS company Moz created its own Domain Authority tool based on its beliefs on what ranking signals Google is looking for. Typically, your DA score can range anything between 1 – 100.
But what exactly is domain authority? And what determines your DA score?
A website's domain authority score describes how a website ranks for a specified and targeted subject area or industry. The metrics algorithm puts into perspective the website's quality of information alongside the website's 'position' against other similar publications. Let's call it the website's prestigious ranking score – fancy, eh?
A website's domain authority score is determined by how the website is likely to rank on a search engine results page (SERP) based on the quality of the content.
The DA score itself provides a measure of a website's success when it comes to the results of search engines i.e. Google search. The metric system used to measure domain authority measures both the domain, and it's webpages quality, in addition to its current and previous SEO performance.
To break it down into simple terms: Domain authority describes its relevance for a specific subject area or industry. And this relevance has a direct impact on its ranking by search engines.
What is a good domain ranking score?
That's the main question you've come here for, isn't it?
To put it simply, the higher the DA score, the better.
But, (yes, there's a complicated spin *shock horror*), there are some important factors to consider. Which also gives reason not to worry if your score isn't 99. 
Now, let's backtrack quickly. The scoring system (whether from SemRush, Moz, or Ahrefs) ranges from 1 – 100, with 1 being the lowest and 100 being a high DA score. And if human nature's survival of the fittest serves us right, we all desire a top-ranking score.
But the truth is, there is no specific number to achieve or determine your domain's success.
It completely depends on your competition and their rankings, which can determine the success of your domain.
Let's break it down for you.
If, for instance, your domain ranking comes back with a score of 52, you may perceive this score to be "bad". As it is no closer to 100 than it is back to 1. You may also think a score of 82 is a "good" score. But it is not the distance to 100 that determines a good score.
It is the comparisons to your competitors within your industry (and how they rank). It is the comparative authority metric that determines your domain's success.
Can my website's domain authority decrease?
Yes.
Like anything in life, your DA score is susceptible to change – even if you currently have high domain authority.
Where the DA is a consensus of various metrics and calculations there could be a variety of reasons why your score goes up, down, or continuously fluctuates.
Moz, specifically, put together a list of possible factors that could impact your score:
The DA calculator hasn't picked up your link profile growth.
Links you may have earned do not contribute to Google's ranking.
Your website's authority score is on the 'lower end of the scaling spectrum', meaning it is more likely to be impacted by scaling fluctuation.
Higher authority websites gained link growth, which in turn directly impacts the scaling process.
The DA calculator crawled even more or even less of your domain's linking pages than previously.
Even if you vastly improve your site's SEO, link quality, and overall quality of content, your authority score may not always reflect this. This is also, sometimes, due to the recent updates to the metrics and its "fashion".
Should I be concerned about my domain ranking?
Yeah, but no, but yeah, but no, but yeah, but no? Ya know?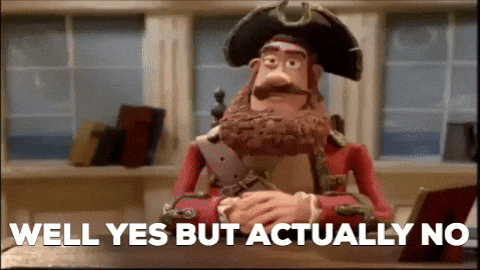 In complete honesty, it depends.
Technically, Google doesn't use DA scores for their rankings.
Onely suggests that there is indeed a correlation between domain and keyword rankings with Google rankings. Therefore meaning that DAs can be used as a useful metric in estimating a site's ability to attract organic traffic.
So whether or not you should be concerned about your DA score is down to if you prioritize ranking higher than your competitors in the likeliness of appearing above them in SERP.
But remember, that doesn't mean that if your DA rank is 60 (or even less) that it's a bad thing, it completely depends on how your competitors in that subject/industry score.
I'll put this into perspective for you:
If you put Apple.com in SemRush's authority calculator, their domain rank is 95. Microsoft.com receives a domain ranking of 93. Now, it's safe to say neither is badly ranked. However, from a competition standpoint, the higher rank you receive, the more likely you are to show higher up on SERPs. And, let's face it, you want to be at the top.
However, if you were to receive a score of 52, this does not mean your website is poorly ranked. As has been previously discussed, it all depends on your competition. Therefore, if your competition has scored around the 40 – 50 rank, your business should aim for a score between 50 – 60. This score would be just enough to out-rank your competitors and rank higher in search engine results.
Truth is, we all wanna rank at the top.
So, yes, Dave…FOCUS. You need to increase your DA rank to give your company a better shot. Or do you want Mark (you know who I'm talking about) to out-rank you? 
That's what I thought.
Is domain authority and page authority the same?
So we've covered domain authority. And at this point, I'd like to think you've grasped the concept: domain authority ranks (and measures) a domain collectively, subdomains included, based on quality, reputation, information, and centrality.
So let's take a look into domain authority vs. page authority, is it the same? Or is it different? 
Whilst domain authority takes a look at the domain and the whole site collectively, page authority focuses primarily on the page. In simple terms: page authority ranks the content of a website. It kind of makes sense now, doesn't it? Don't worry. We all wondered if they were the same at one point.
Again, similar to DA ranks and as stated by Moz themselves, a PageRank should be used as a comparative metric. Because PA is a comparative score, as with DA ranking, there is neither a "good" nor "bad" score – it depends on the subject competition.
Both DA and PA are equally as important as the other. However, it's safe to say page authority is pretty important when domain authority is determined – as the quality or even spammy-ness of the content of each page kind of reflects the DA score.
How do I increase my website's domain authority score?
Now, for the juicy bits.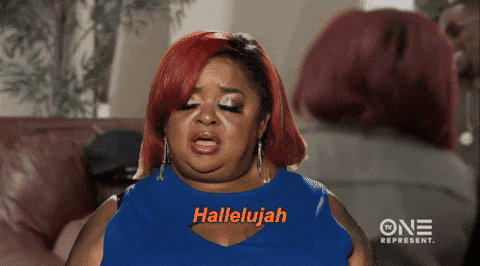 Simply put, to influence your current DA score, you need to focus on your SEO and, more importantly so, link building. And the best way to do this (as suggested by our title) is through blogging and creating great content.
Now there are various ways to improve your DA score from:
Improving your SEO optimization
Improving your off-page SEO strategy
Providing high-quality links
Fixing any (and all) technical SEO issues
Page speed
Mobile-friendliness
Social signals
But before we read on to the step-by-step process you can follow. You must understand that the scale of DA is logarithmic and not linear.
For the purpose of demonstration, this graph represents both linear (red) and logarithmic (green and blue) scales. What this illustrates is that increasing and improving your DA continuously isn't as straightforward – pun intended – as you may have initially thought. 
This means that whilst it may be easy to bring your ranking from 0 to 10, achieving a higher rank, say 47 to 48 is a lot harder. A DA of 40 is not twice a DA of 20.
Because of this, it's even more important to ensure SEO is methodically incorporated and your blog posts are optimized (past, present, and future) accordingly if you truly wish to maintain and improve your DA rank.
Step 1: It begins and ends with your blog – are you providing engaging and high-quality content?
Regardless of how many link referrals your blog and domain receive, if your content is of low-quality, lacking value, engagement, and interest, not only will Google's algorithm pick this up but so will Domain Authority rankings.
Before heading down the road of SEO optimization and other ranking factors that can improve your DA score, we need to take it back to basics and ask ourselves, "does my content hold the value that other users would want to backlink to?".
To create good quality, relevant and readable content you can check out some of our previous posts.
In addition to new posts, you also need to consider improving your previous articles. Regularly updating content can also improve your DA score – and going forward, ensure that all content published is engaging, readable, educational, interesting, and ultimately holds value.
It's also suggested to focus on long-form content because it can:
Increase your chances of natural backlinks
Rank higher for keyword phrases and uses
Receives a higher on-page SEO score via natural backlinks and keyword uses
Why? You may be thinking. Well, the longer the content, the more information you can provide and the more topics you can cover. And the more they provide, the more valuable your content will be and the more likely you are to receive backlinks.
Wix found the ideal length to be between 1500 and 2500 words. The sweet spot was 2450.
You can also get creative, making use of infographics (which could then be used and back-linked) as well as other forms of engaging, easily digestible, and comprehensible content, such as videos.
All in all, you're not only likely to see an increase in referring domains, but it will positively impact your DA score. Maybe not straight away, but you'll see minor improvements in your website's authority.
Step 2: Carry out a link audit
A link audit can help improve your SEO significantly. You may be wondering:
What is a link audit?
Put simply, it's a process of analyzing all links which redirect back to your domain. This process allows the identification of any problems in your backlinking.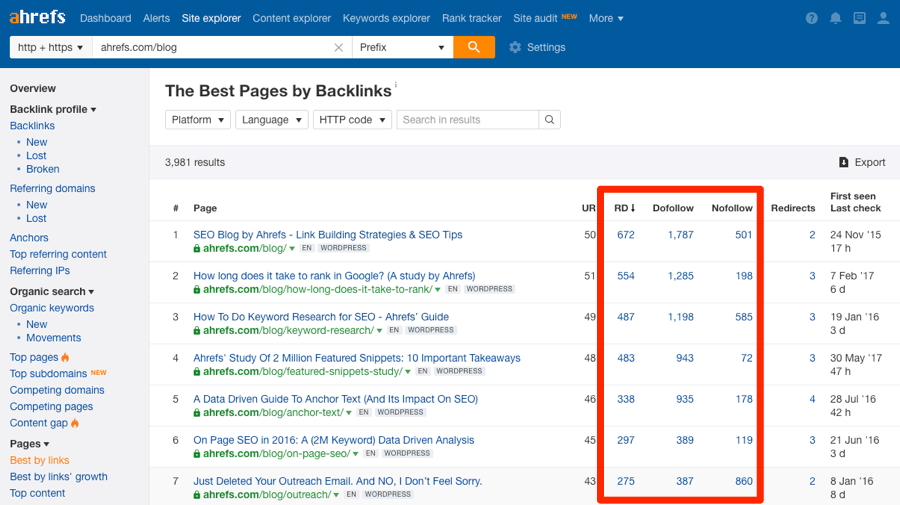 A link audit can determine whether or not the links are optimizing your site. It can determine whether integrated links are helping your domain rank higher for target keyphrases and keywords or if they are damaging your rank.
Useful sites for carrying out a link audit include Moz or SemRush, or even Google's Webmaster Tools.
Once you've carried out a link audit, check the "spam score" of the domains that backlink to your website. This is important, as DA ranks are known to reduce due to an increase in spammy domains. Anything with a spam score over the 30% rank should be removed.
To disavow any spammy links, you will need to carry out the following steps:
Create a list of the links you wish to disassociate yourself from
To disavow any domains or subdomains:

Prefix with "domain:"
Ensure the text file is UTF-8 or 7-bit ASCII
Make sure the file ends with .txt

Upload your list to Google's disavow links tool page.
Removal of your disavows for your "property" by clicking Cancel Disavows.
It's important to remember that any new "property" disavows will replace any previous, so try and include all into a single file but keep within 100,000 lines (including blank lines and comment lines) and a file size under 2MB.
Step 3: Focus on your blog SEO
Specifically, at this stage, your on-page SEO.
What is SEO and on-page optimization, you ask? Well, your on-page SEO refers to the optimization of your content and page collectively.
Still not make sense? On-page SEO focuses on the measures that can be carried out by bloggers, content creators, and large corporations to improve their position in search engine ranking (SERPs). 
As a blogger and content creator, at this point, you should be pretty much fluent in SEO. However, if you're not, check out how to master SEO writing in no time at all.
The most important factors for optimizing your content are:
Optimized URLs and permalinks.
Optimizing keywords to ensure they read naturally. Avoid keyword stuffing.
Ensure that your meta titles and descriptions are optimized.
Optimizing all alt texts.
The key part of SEO is inbound links and internal linking
But how are you supposed to know whether or not your current skills are up to scratch? Well, my friends, we're going to carry out an audit.
An SEO audit should be your first port of call to take action (especially if you want to see results in both your SEO ranking and your DA score).
There are various places you can carry out an SEO audit, such as with Moz's 'Site Crawl' or Screaming Frog's SEO Spider tool.
Carrying out an SEO audit will bring to light any technical SEO issues that may be having a direct impact on your DA score. Therefore the use of an SEO audit provides you with critical information on the things that can improve your DA.
This could cover any of the following:
Redirect errors
Robots.txt errors
Delayed or slow loading times
Google's critical ranking error: 5xx
What are you waiting for? Get to auditing.
Once you've made an initial auditing report and carried out the changes accordingly, be sure to carry out another just as a way to monitor and see how the improvements take effect.
Step 4: Page speed
At this point, everyone and their dog has tried to pinpoint Google's true algorithm, and much to our dismay, it will forever be a mystery.
However, one thing we know for certain is that page speed sets off one of Google's algorithm ranking signals. 
Now, you may be wondering, how does page speed affect my DA? Well, let me tell you, faster page speeds:
Have a much greater advantage over slower-loading pages
Improve the user experience (UX), which translates to more leads, sales, and sign-ups
Decreases bounce rate, increasing time spent on-page.
Of course, you can hire external help for this issue. However, if it's not something you can afford, consider checking your:
Plugins
Domain host account (i.e.WordPress)

Could upgrading improve your page speed?
Request a server performance report

Caching plugins
Media files

Large files (such as images and videos which have been imported) can impact page speed
Making these little amendments and changes to your content can have a significant effect on your DA score. Ultimately, everything comes down to your customer's experience, and if they're staying longer, that signals to Google that your content is indeed useful.
Step 5: Improve your blog off-page SEO
Now, whilst this is last. It is by no means the least important. Your off-page SEO (or your link profile) is the most important metric of them all. There is a clear correlation between a positive, "clean" profile and a high domain ranking.
So, you're probably wondering what contributes to a clean and highly-ranked profile:
An authoritative site that links back to your content
Similar content and related websites that backlink to your content
The domain does not have any bad links or low-quality links
As Off-page SEO is quite simply out of your direct control, there are a series of link-building strategies you should take if you truly want to improve your DA.
For guidance, from Moz themselves, SEO-friendly anchor text is:
Concise
Relevant to the page it is being linked to
Not keyword-heavy
Not generic (again, make it look natural, but don't force it either)
Goal: improve your link profile and make it stronger.
Say bye-bye to all bad links 
You can use external SEO tools such as Moz's Explorer or SemRush to identify all of these "toxic" links.
Here you should be able to identify their domain names, which will then allow you to directly contact the author to either remove the link or add the nofollow tag to both disassociate and devalue the link.
However, if you do not succeed by a manual request, refer back to how to disavow "spammy" backlinks.
It is also important to acknowledge that a lack of consideration of anchor texts can also negatively impact your DA score. It is typically suggested to use specific subject and keyword phrases for anchor texts wherever possible.
This is due to how Google's algorithm works. If a specific phrase or keyword is used when linking to an external website, or even your own, Google can process this as "spammy" behavior – thus impacting your DA score negatively.
Create content webmasters will love
Now, we've touched on the importance of creating engaging and high-quality content, but does it hold enough unique or reputable value that webmasters and authoritative sites would reference it?
This process is commonly referred to as 'natural link building' – whereby readers, creators, and bloggers alike come across your content and don't just like the content, but they find it inspiring or generally useful enough to link back to form one of their articles.
Natural backlinks will help improve your DA as it signals to Google that both reputable sites, as well as sites focused on similar topics and subjects, are truly finding the content useful.
This article from Search Engine Journal sums up why content is useful for SEO, and why blogging is important for domain authoritative scoring.
Outreach
Your best asset to improving your website's domain authority score will be outreach.
What is outreach, and how can it improve my DA score? 
Outreach is a method commonly used by corporations, businesses, marketers, and bloggers alike. It consists of "reaching out" and connecting.
A few things outreaching can be beneficial for are:
Connecting with individuals, brands, and organizations to promote content
Sharing and linking content to increase and improve:

Organic footprint
Coverage
Audience exposure
The outreach process establishes linking root domains and the establishment of LRDs can positively impact a domain's authority score.
How to use outreach to improve your DA score? Guest blogging.
That could be by either creating guest posts yourself for other websites, and of course, plugging your brand. Or through making requests for your brand to be mentioned, discussed or covered within their content.
Guest blogging allows for external links back to your site to be incorporated within their content. This is how natural link building takes place – and we already know that's the best way to increase your DA.
Step 6: Social Signals
The final step which should be considered is improving your social signals.
Although Google has not specifically declared that social signals play a role in their algorithm, through close observation (and general common sense), it appears that the sites which rank at the top on SERPs tend to have a high social share.
How do you improve your social signal?
Be more active across your social media accounts.

Interact with your followers and strangers too.
Share interesting and original posts
Plug your content

Make sure you have your social accounts integrated into your website and content.
Act as if your part-time job is in content marketing. A marketer's job is to promote and advertise. Bring attention to your content.
Conclusion
If terms like domain authority and page rank were alien to you before this article, then congratulations! You now know exactly what they mean and how they affect your website's performance on search engines.
You know that, ultimately, the best way to increase your domain authority and keep it high is to create high-quality, relevant content that people want to read. And since you're already a pro blogger, you shouldn't have any issues there.
But with clever use of social signals, guest blogging and SEO, you can make your domain authority even higher!
Follow these steps, and who knows, they too could positively impact your DA score. You can thank us later.