Blog design mistakes you are probably making – and how to fix them

7

min read
Reading Time:
5
minutes
Do you have that feeling that something isn't quite working on your blog? Perhaps your growth isn't what you expected, or you aren't finding any leads? It might be because there are blog design mistakes on your site.
Design blunders have the potential to make you appear unprofessional to your audience. If the first thing a visitor to your blog sees is a confusing and unappealing amalgamation of content, they are not going to stay on your site, click through and read. A consciously designed blog can do a lot more for your business than just look good – it keeps readers returning for more.
Overhauling the whole visual presentation of a blog can be overwhelming and potentially expensive. However, it doesn't have to be.
In this post, we will highlight ways you can improve on the framework that you already have in place, helping you fix common blog design mistakes with minimum effort.
Is your blog cluttered?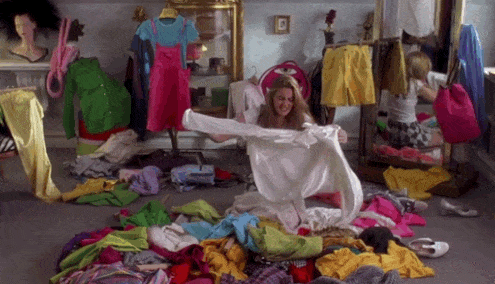 Are visitors bombarded with lots of ads, images and widgets that obstruct your content when they visit your site? If so, they may feel it's too hard to actually read your blog. This can easily cause people to lose patience and leave your blog.
But wait – before you go getting rid of them, it's important to figure out which ones are genuinely providing value. Can you prove that the ads are effective, or that the widgets are popular with readers? If so, great. If not, then it might be time to consider parting ways.
Does your blog have intrusive pop ups?
Pop ups are an effective way to build an email list, but are most effective when used in moderation. Otherwise, visitors can find them distracting, annoying and unnecessary.
Not sure what a bad pop up looks like? In this post, Sumo.com pull apart what they say is the worst pop up in existence.
Creating a great popup that achieves results without annoying readers is a skill, which is why we wrote this blog post on creating pop ups your readers won't hate, because: "If your pop up looks like one of those 'you have a virus' ads from the early noughties, your readers probably won't trust it."
Is your sidebar overloaded?
As a blogger, your sidebar should be an extra way for you to engage with your readers. It could be a place for a short bio, or contain a place where readers can subscribe. But, more often than not, it's gets overloaded with random widgets.
Page counters, polls, tag clouds…the list goes on. As fun as they look, in truth they are unnecessary. Not only that, but they slow your site down.
Go through your sidebar and clean it up, only keeping the essentials – the things that directly contribute to the success of your blog. If you desperately want to keep something, think about possibly moving it to you About page.
Further reading: Blog sidebar tips
Do you really need comment forms on every page?
The answer: no! If you're blogging on WordPress, this is definitely a design issue worth looking into because comment forms are automatically added to the bottom of every page.
Just leave the option for comment on your blog posts. This will mean that it's easier for you to keep track of all your engagement. If someone is commenting on a page you don't check often, you might miss it.
Further reading: How to remove the WordPress comments box from pages
Please, no background music!
Autoplaying music is one of the most annoying things. It's bad for all users. It's intrusive and, most of the time, people will mute the sound anyway.
But if you desperately want to autoplay a video, mute it, and follow these tips from PunkChip:
Only autoplay if the clip lasts for five seconds or less

If the clip lasts over five seconds, you must provide the user with the option to stop or pause it

Autoplay is generally acceptable if the user was aware, when they clicked the link, that the proceeding page was going to play a clip
Is your blog difficult to navigate?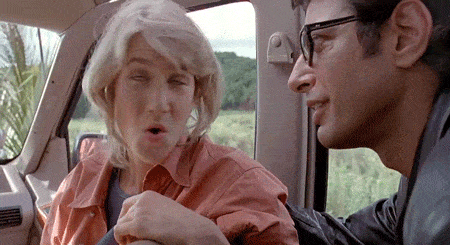 Navigating your blog should be easy and intuitive, you need a single menu that makes all navigation options really obvious. The simpler the better, the easier that someone can move around your blog the more of your content they're going to read.
As White Oak Creative put it: "Bloggers tend to include everything including the kitchen sink in the navigation. For the potential reader, this is overwhelming and distracting. Your menu should encourage readers to find more information – about you and the type of content you produce"
Further reading: Are You Making These Common Website Navigation Mistakes?
Where's the search box?
On a content heavy blog, a search box can be one of the most frequently used elements on a site. This means organising all of your content properly so that it's effective.
All those people that cannot find what they're looking for are going to turn to the search box. Place the search box somewhere visible or where users would usually expect to see them – could be in the top sidebar or in the header.
Further reading: Create A Google Custom Search Engine
Are dead links killing your vibe?
Are there broken or outdated links on your blog? Clicking on a broken link is a pain and manually checking for dead links is a nightmare. Who wants to go through every page and check? It's a common issue, so luckily there are loads of link checking tools which automatically help identify any dead links.
Further reading: 5 Tools To Check For Broken Links On Your WordPress Site
Is your blog difficult to read?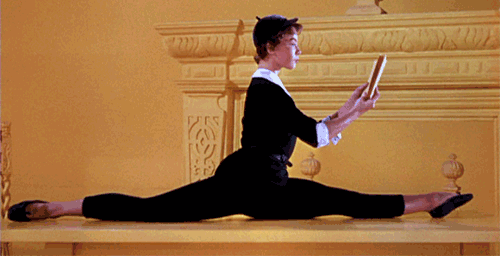 This might sound a little obvious, but people need to be able to read your blog. Surprisingly, it's not always the easiest of things to pull off.
It's all too easy to be enticed by fancy fonts, unusual formats and colourful templates when it comes to blog design. When in doubt, though, go back to basics. Clear, simple fonts and a logical blog structure will beat over-the-top blog design any day of the week. Just look at Medium's success, if you're unconvinced!
If you'd like to ensure all your blog posts are readable, consistent and reinforce your brand, check out our post on Why Your Blog Needs a Visual Style Guide.
Is your content scannable?
Having a massive block of text can be intimidating. Having scannable content is important because, according to this study, only about 20% of the text on the average page gets read!
Readers want to digest information quickly and easily, break up your post into short paragraphs, each focused on a single, simple point. This offers readers smaller pieces of information they can easily digest.
Further reading: The Art of Scannable Content: How to Write for Today's Online Readers
Is there enough white space?
If your content is crammed together it's going to be difficult to read. Don't be afraid of white space – it provides a clear separation between the text and other elements. It will also make the text lines shorter, which is easier to read. Sometimes our eyes need a break from visuals.
Further reading: What is white space and why does it matter?
Make sure your headline makes a statement
If your readers are only scanning your content, draw their eye by making sure that your headlines and subheadings and large and clear. That way, they know exactly what they're reading – and can spot related posts on your site they might also find interesting.
You've only got a limited amount of time to pull readers into your blog – don't put them off by making easily-fixed blog design mistakes!
Are there any other suggestions that you'd add to this list of blog design mistakes? If so, please leave them in the comments.