Why we added monthly plans to Quuu Promote

6

min read
Reading Time:
5
minutes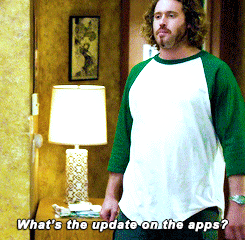 When we launched
Quuu Promote
back in January 2016, we had it set up so that users could choose to pay for one-off promotions of their content within the Quuu content library. Why did we start it that way rather than charging users to pay monthly, like a normal SaaS company? Well, simply answered, because we were still testing how it would be received. We wanted to allow people to dip their toes in the water and see if they liked the temperature 🙂 Free trials didn't work because when we tried running a free tier (for low popularity interest categories), we experienced gigantic volumes of low quality content. These took us hours to review and very few pieces could actually be added to Quuu for our users there to share, which was a red light for us as a business.
Over the last year and a half, Quuu Promote has built a solid user base of regular contributors who submit high quality and varied content on a regular basis. However, a percentage (albeit small) of first-time users has found our pricing model a little confusing to get to grips with. So we wanted to simplify this without removing the ability to test the water first.
We decided to do this by allowing users the option to pay on a recurring monthly basis and save money overall on the promotions they would otherwise have paid for on a one-off basis. So they can log in each month and know they have X number of credits to use to promote their content. Additionally, we have ditched the old Tier 1 and 2 interest categories which had fewer than 100 Quuu subsribers to ensure more consistent results across the board for promoters. As the less popular interest categories on Quuu gather more traction they'll be added to Quuu Promote for users to submit their content to.
This was something that we instinctively felt was a sensible and logical move for the product at this juncture, but we didn't want to jump in without checking with our users first; so we ran a survey. The results indicated that 84% of people would rather pay monthly as opposed to doing one-off transactions (if it meant they saved money overall). So a resounding majority! This, combined with several coincidental requests via our live chat in and around the time of planning, meant that we had enough consensus to move forward with making the required changes.
An additional part of the survey we sent out was this question: "Would you be willing to pay $20 to prioritise the review process of your content submission when urgent?" To which 12.5% answered 'Yes' – this is something that has been requested ever since we launched Quuu Promote, because sometimes when we get super busy it can take up to 48 hours for our team to hand review their submission.
Now with this, the price point has to be spot on. Otherwise, if it's too low and therefore too accessible, everyone would do it. Consequently, there would be no advantage to users paying before, as they'd be in a long queue of other people who had also paid for prioritised reviewing. We decided that anything around 7-15% would be about the right price point, and so this was a positive statistic to suggest we were spot on with $20 for the new feature, QuuuJump ← see what we did there? 😉
So, as with any new changes to a product, we expect there to be questions! But before you all raise your hands, allow me to address a few that we think might be first on your list:
Questions & Answers
Q: I used to pay to submit to Tiers 1 and 2 where it cost me $10 or $20 per time, do I have to now pay $40 to do this?
A: We have temporarily hidden Tiers 1 and 2 from Quuu Promote. They're still available for our Quuu users to subscribe to for sharing content suggestions, but they will not appear on Quuu Promote until they reach a higher level of popularity. Now you can choose to submit to any categories that have a minimum of 100 subscribers sharing content.
Q: How long are the credits available for when I am on a monthly plan?
A: Your credits will be available to redeem for 2 months and will then expire. Each month you'll receive your new credits. We do it this way so that if you go on holiday for a month you will not miss out on using the credits that you've paid for – enjoy your holiday!
Q: Can I also pay annually for my plans and save more money?
A: Absolutely, if you pay annually for your Quuu Promote plan then you'll also get the equivalent of one month completely free. See our pricing plan for more!
Q: Can I cancel whenever I like?
A: Of course you can! Once you cancel, you will still have your credits on your account and although you will not receive a refund, you will not be charged for the next month (or year if on annual plan). Please see our terms and conditions for more or ask our team on the live chat.
Q: How long will each promotion be active for?
A: As usual, if approved your promotions will be active for 30 days each. Don't forget you can always re-promote them if you see they're performing well, or edit them and re-promote them if you think you can improve the share text!
Q: I have an AppSumo deal for my Quuu Promote account and I wanted to submit content to interest categories that were previously in tiers 1 and 2, which are no longer available. What does that mean for me?
A: Don't despair, we're a decent bunch and won't do wrong by you. We've made it so that if you've redeemed an AppSumo code, and have available credits to use, then you'll be able to see ALL of our categories within Quuu Promote and can use your AppSumo credits as before! When you've used all your AppSumo codes, the low popularity tiers will once again be hidden, as with all users' profiles.
Q: What if I pay for a QuuuJump and my article is rejected – do I get my money back?
A: Unlike when your submission gets rejected you would not get your fee returned. The additional $20 QuuuJump fee is non-refundable. However, you would still get your submission fee of $40 or your credit back.
Q: How quickly will my QuuuJump submission be reviewed?
A: We can't give an exact time frame, but what we promise you is that if you've paid for a QuuuJump then it will be next in line, unless there's another QuuuJump submission ahead of yours, but even then it shouldn't take long. Please remember that at present we're mostly based in the UK, so if it's submitted while we're asleep, we won't be able to review it until we're back at our computers…but it will be top of our list!