7 Steps to Organize Your Blog Successfully

15

min read
Reading Time:
10
minutes
Are you getting frustrated with your blogging efforts? Putting in hours of work and not getting the results you think you deserve? From low engagement and website traffic to dwindling conversions, it can be scary when your business isn't performing as well as you think it should.
However, this could come down to a very simple problem. Your blog is not organized in a way that encourages readers to become clients.
Organizing your blog might feel like an impossible task. Backlogs of posts and varying subjects can make it a daunting process. But don't panic! We've put together a super simple, information-packed guide to take away the stress. It may take a bit of time and some extra effort, but once done, it can be hugely beneficial to your company.
Advantages of Blogging
There's a reason why 53% of marketers say that blogging is their top content marketing priority. There are innumerable benefits that blogging can have on a company's bottom line, and now that more and more organizations understand this, business blogging is on the rise. A few of the major advantages include the following:
Increased exposure & search engine ranking
Companies with blogs get 97% more links to their website. Furthermore, websites with blogs tend to have an average of 434% more indexed pages than those without. Despite the widespread use of paid advertising, a whopping 70%-80% of users prefer organic search results to paid ones and, in fact, ignore paid ads completely. 
Blog posts are a great opportunity to increase your backlinks. If you have an informative and easy-to-read blog post, other blogs and websites will likely link to your website. This increases your website's authority in the industry and will improve where you rank in Google's search engine.
Creating regular and high-quality content also gives other companies the opportunity to curate your content. For example, a brand with a big following on social media may tweet a link to your blog, therefore increasing your exposure to a new audience.
Lead generation
This is why B2B businesses are more likely to use blogging and why their marketing success is largely reliant on it. In fact, HubSpot found that marketers that use blogs get 67% more leads than those that do not.
By documenting a prospective client's journey with your business and answering potential questions they may have in an informative article, your leads are more likely to be converted to sales. 
Establishing credibility and authority
Did you know that 61% of online users in the US have bought something after reading a blog? Blogs have become exponentially more credible, recently being rated as the '5th most trusted source for accurate online information.'
Think about it, if you see a paid ad, you are far more unlikely to click through all the way to the buying process compared to reading a personalized and trustworthy article. The nature of a blog post feels more informal, and this puts clients at ease. It's a way to explain exactly what your business does and how you can help your target audience without being explicitly sales-focused.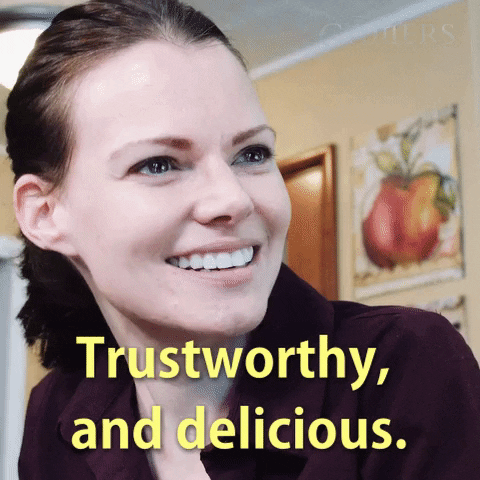 So, you're aware of the vast benefits – but where do you start? Well, we've come up with a 7-step guide to help new or seasoned bloggers that are struggling with organizing blog content. There are endless opportunities within a blog format to improve your business. So here we go:
7 steps to organize your blog successfully
1. Define your target demographic
The first stage is figuring out who you're trying to target. Who is your audience? How exactly are you going to use your content to influence their behaviors? You'll want to dive deep into personal data and figure out the following:
Age

Gender

Location

Occupation

Values

Hobbies

Income
Each and every piece of content you create should have an explicit purpose. Without the answers to these invaluable questions, you risk throwing out content that simply won't stick. This is not only a waste of your time but a waste of your company's resources. 
If you're struggling to find the answers to these questions and identify exactly who your target audience is, then try creating buyer personas (also referred to as marketing personas). These nifty little representations of your ideal audience are invaluable when you organize your blog. 
Through brainstorming tasks, you can create your 'ideal customer'. Get creative with it. What do they look like? What house would they live in? What pet would they own? The more imaginative you are the more clear the image of your target audience becomes. This is also a fun branding exercise for your team to take part in.
With this clarified, you can imagine them every time you write a new blog post. Imagine you are writing to hook that specific person in. This will instantly focus your blog and ultimately, if done correctly, will lead to next-level conversions!
2. Identify their preferences
When you have an accurate picture of your target demographic, you can figure out their preferences. This will inform the content types, blog categories, styles, tone, voice, and distribution channels you use.
Specificity is key here; your ability to accurately identify their preferences lies largely in how well-developed your insights into your audience are. If your content is written in an informal and humorous tone of voice, but your target demographic is mostly professionals in a formal industry then you may risk the dreaded 'unsubscribe'. 
This becomes important when considering the specific platform you want to promote your blog on. If your target audience is a demographic consisting of middle-aged businessmen with incomes in the six-figure range, then your best bet in terms of distribution platforms will undoubtedly be LinkedIn. So, maybe next time, avoid jumping on funny TikTok trends when promoting your new posts.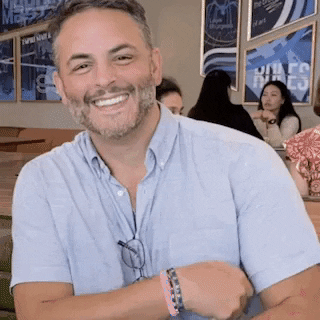 It's also important to consider more general information. You don't want to over-personalize your content in case it alienates another type of client in your target demographic. At the end of the day, humans differ. As much as we can speculate and create imaginary personas, we are ultimately individual and unpredictable creatures. So sticking to a few key generalized tips and tricks can avoid focusing too much on one specific type of person.
General tips:
36% of internet users

, regardless of their demographics, have a preference for list-based headlines.

On average, blog articles with images receive

94% more views

than those without. Bear these things in mind when creating your blog strategy.

Generally speaking, according to Search Metrics, long-form blogging content performs the best and ranks higher in Google SERPs, with "top-ranking content" usually being between 1,140 – 1,285 words.
Properly identifying these preferences can make or break your blogging efforts, so it's vital to get it right.
3. Document your strategy
Having a well-documented blog strategy is essential. It keeps your team on the same page and ensures your goals for the blog guide you at all times. We love TechSoup's plan for an effective content strategy:
A successful blog should always align with the audience's journey. Are you creating content for the top-level awareness stage in your marketing funnel? Or perhaps you're creating blogging content meant to generate quality leads? Without a clear strategy, your audience can quickly become lost in a sea of general information about your brand rather than the answers they're looking for.
Resources – like money, time, and staff – are also important. Well-organized bloggers make the most of the resources they have available to them. Make the most of your copywriters to ensure their efforts aren't going to waste. With a clear strategy, your staff's efficiency will improve massively.  
Finally, a blog strategy is nothing if it's not measurable. You need to be able to measure the performance of your blog according to the goals you've set. This allows you to see what works and what doesn't over time.
So, take a look at the in-depth analytics available to you. Monitor your website traffic, engagement, and conversions on each article. You'll be able to determine what kind of post is most desired among your target audience. This will optimize your post ideas and inform you of blog topics you should focus on.
4. Create a content calendar
There's a reason every major publisher on the planet uses editorial calendars to organize their content. When it comes to blogging, a content calendar is indispensable. We all love a to-do list, and this is just a larger-scale version to keep you on top of your blogging strategy.
Calendars help keep your efforts organized, clean, and professional. They also help build a rapport with your audience by establishing a tone of consistency and reliability. 
Plenty of apps, tools, and platforms are at your disposal for creating one. Trello, CoSchedule, Google Docs, Evernote, Microsoft Excel…or good old-fashioned pen and paper. Having a calendar that sends you frequent notifications to remind you when to post and what to post can reinvigorate your website.
It's not necessarily the template that matters when it comes to a blog planner – it's whether it works for your team. If you want a bit more info on how to build a content calendar, check out our previous blog here.
5. Collect an arsenal of tools
Efficient blogs involve a lot of moving parts. That's why an arsenal of great tools is useful in the day-to-day running of your blog. Here are a few of the most commonly used tools for research, SEO, formatting, and distribution that'll help you organize your blog: 
The possibilities are endless, and there are more resources to help you organize your blog and free up your time every day. By using these tools, you can automate your social media posts alongside your blog posts. This means any time a new article is published, you can have a prepared social media post informing your followers on all of your platforms. It's a blogger's dream!
6. Don't go it alone
Managing a blog is something you can't do on your own. The process can quickly become overwhelming, depending on your current workload and blogging goals. Constantly trying to create new blog ideas full-time is something anyone would find difficult. This is why content marketers often outsource their tasks.
Linda from Craftaholics Anonymous offers some great tips on how letting go of the reigns and getting some assistance completely transformed her efforts:
'[Outsourcing is] one of the best blogging decisions I have ever made! It's hard to ask for help and to let someone else do things for your blog that you normally do, but it honestly has saved my sanity. Just having someone help with the small things makes a difference.'
Of course, outsourcing has some drawbacks. A general rule of thumb for working with a remote or freelance team is that it's always best to err on the side of over-communication. It can also be expensive, however, when you offset it against your increase in conversions from your well-organized blog, you'll be tempted to invest!
If you are reluctant to outsource, then delegating within your team can be super helpful. Plenty of elements in blogging do not take hours of training. A quick tutorial on WordPress is often all you need to trust your colleagues with many of the tasks needed to be done for an organized blog.
7. Optimize for conversions
Good blog design is important for success. However, it's not enough to simply aim for a good-looking site. When it comes down to it, functionality trumps aesthetics. If you're really looking to get results, then you need to design your blog to be user-friendly for conversions.
There are numerous ways to optimize conversions on your blog. Often, it boils down to creativity and A/B testing. Here are some ideas:
Create a blog subscription page

Ensure quick loading times

Use 'exit intent' pop-ups

Optimize your site for mobile use

Add social share links

Use subscription incentives, such as gated content

Use informative infographics that other sites can use and link to

Add plenty of informative images with alt text that reflects your topic
You can find (and fix) common blog design mistakes using our guide.
Another method worth mentioning is focusing on keywords. When carried out effectively, this inbound marketing tactic can have tremendous results on your organic search rank and, as a result, lead to high-quality traffic.
This means more conversions. In fact, HubSpot found that this tactic alone can increase conversions by as much as 87%!
Conclusion
Content marketing is a results-driven business. Success doesn't happen overnight, and it's certainly never an accident. Getting your blog organized for the year is a good place to start if you're a content marketer looking to achieve high returns.
If you haven't been implementing these kinds of tips, it's also a good idea to update your previous blogs. Despite this feeling like a big task, it is completely worth it. It can increase your ranking on Google massively and encourage more website traffic and, therefore, conversions.
It doesn't need to be an intimidating task, if you methodically go through each post one by one and follow this guide, you'll be there in no time. This will give your company the competitive edge you need to be successful. So get organizing!
If you have any other tips and tricks for our readers on how to organize a blog, share them in the comments!