Blog traffic can be doubled with 6 proven strategies (on the side)

14

min read
Reading Time:
11
minutes
Whether you're in it to build blog traffic and monetize your own blog—or work on growing the traffic for your company's website, there's no doubt you'll hit a plateau every now and then.
When you do… it's easy to experience dips in motivation, enthusiasm and drive.
However, it's in these dark moments that you absolutely cannot afford to let off the gas pedal. Rather, when your blog traffic starts to slow in its growth trajectory (or even decline), that's your signal that it's high time to shake things up a bit.
Will experimenting and implementing change be uncomfortable? Yep, but you need it.
Trust me, I've been here before. After seven months of rocketship-like growth for my blog during 2016 (from 17,197 to 203,493 readers in the blink of an eye), I thought I was hot sh**… and then I plateaued hard.

After a truly meteoric rise in blog traffic, things started moving in the wrong direction. My handful of articles that drove the lion's share of traffic to my blog took a massive hit in their organic search engine rankings. Just like that, my growth was wiped out practically overnight.
What's even worse is that traffic kept slowly declining for several more months into 2017, dipping as low as 102,000 readers—a huge negative hit from my all-time high.
Thankfully, this journey in learning how to build a blog was still just a side project for me at the time—so a decline in traffic didn't translate into a deeply troubling financial impact for my bottom line. Still, this traffic drop wasn't something I ever wanted to experience again.
That's when I began taking content marketing seriously, and started experimenting with different strategies to (re)grow my blog's traffic again.
Today, I'm back on the steady incline with more than 286,000 readers in July of 2018.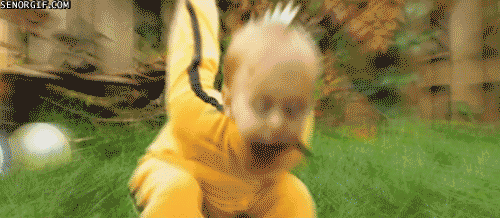 And that turnaround hasn't been an accident. Over the past couple years, I've been fortunate enough to work for some incredible companies and (get paid to) perfect my process for content marketing that consistently generates new readers.
I've been able to successfully apply those same lessons back to my own blog, and that's exactly what we're covering here today.
But first, we're going to talk about how to put a clear content strategy together, and then we'll dive into the exact strategies I've used to promote my content and (now) generate more than 2 million yearly readers.
Building a solid content strategy for your blog
First things first, why are you actually creating content?
What's your number one purpose of creating content on your blog? What are you ultimately hoping to achieve? Is it to drive traffic and get readers? To get people to sign up for your email newsletter? To get them to download a book you wrote or some other resource? To generate leads for a product you're selling?
This goal may change as your blog evolves over time, but it's still important to clarify it very early on. As prolific writer and marketing guru Seth Godin explains:
"You have the freedom to make these choices at the beginning when they're free, fast, and easy. Not later on when you've made commitments."
Once you understand your greater purpose for growing your blog and have a clearly defined reason that you'll be dedicating many hours to this growth pursuit in the coming months, we can start to solidify the mini-wins that'll help you actually get there.
Connect with your readers where they (already) spend time online.
Your readers will determine whether or not your blog is successful. In order to write content that'll actually help them, you need to truly understand them—which is why it helps if you're also writing for yourself.
In a lot of cases, you're going to be your own ideal reader, which makes this process easier. But in almost every case, it's useful to do a bit of research around the audience you're writing for (you might even learn something about yourself!).
To start, think about the demographics and psychographics of your ideal audience:
Demographics:

The quantitative traits of your readers. Think, age, gender, location, job title, etc…

Psychographics:

The more "unmeasurable" traits like values, interests, attitude, and belief systems.
Once you've written down these qualities for your ideal reader, you can start to come up with an audience persona—a fictionalized version of your who your readers are.
Develop winning content ideas and prioritize them.
At this point, your content strategy answers who you're writing for and which topics you're going to cover. But what about the actual posts you're going to write?
This is where I believe a simple content calendar is so important. This is just a basic document you'll use to fill out, assign publishing dates, and make sure you'll always know what to write next. It'll look something like this: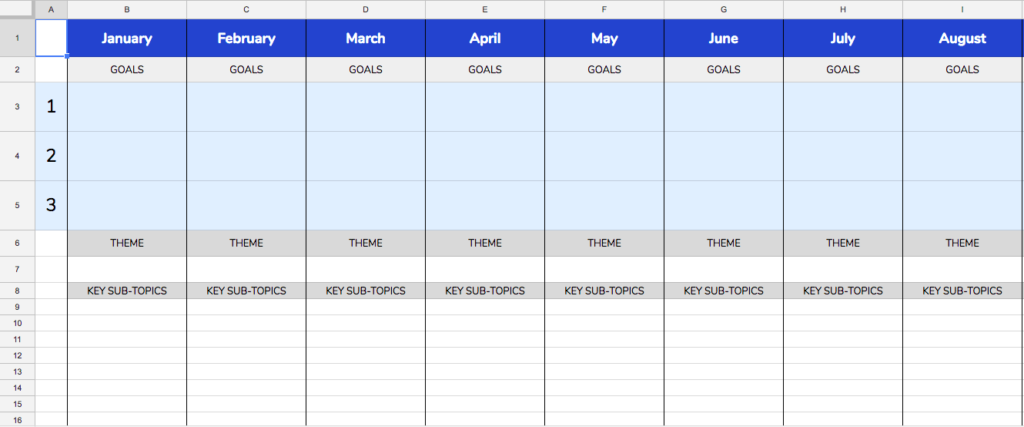 A  content calendar frees you up to spend more time on the fun of actually putting posts together and connecting with your readers. Not banging your head against the wall trying to come up with blog post ideas.
Here's a simple process I use for coming up with the content I write for my own blog:
Brainstorm topics, terms and write them all down:

Start by writing down as many ideas or keywords that you can. Aim for things you know your ideal audience would find valuable. What questions are they asking? Where do you have expertise and can help fill in the blanks?
Use a keyword research tool to gather even more ideas:

We want a TON of these blog post topics, so let's use a keyword explorer tool like

Ahrefs

(pictured above) or

Moz

to help us fill it out. These tools basically just show you terms and topics related to the ones you've already come up with, as well as how much traffic those terms are getting (to show that your audience cares about them!)
Lump similar ideas together:

Your list should be pretty huge at this point. So take all those terms and start to refine them. Are there duplicates that you can lump together? Do some just not look right now? Refine and edit it down.
Put your ideas in a spreadsheet and prioritize:

Ok, let's get this list a little more organized now. Start a spreadsheet (or use a

project management tool

to organize) and include your keyword, estimated search volume, difficulty, and opportunity. You should be able to get all this info from the keyword tool you use. Looking at all these, assign a priority to each one either on a scale of 1-5 or a basic High-Medium-Low.
Outline content that hits all three key needs:

Take your top priorities and set deadlines for them. Look for topics that hit all three key needs: Fits your content pillars, are genuine needs of your readers, and have some traffic potential.
My 6 best strategies for promoting content and generating blog traffic
Now here's the million-dollar question…
What do you actually do once you've hit publish on your blog posts now?
How you answer this question (with your limited amount of time) is especially important right now if you're coming off of a slump in existing blog traffic, but it's still equally as applicable no matter where you're at in your blogging journey.
Remember, the one thing you definitely want to avoid is just standing there in the middle of the ring with decision deadlock, executing the same 'ol, same 'ol that isn't working well for you anymore…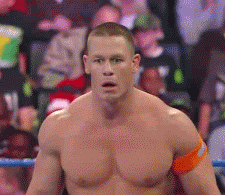 We're here to shake things up a bit, remember?
Here are a few of my most effective ways to start getting in front of new readers (again) and keep them coming back for more.
1. Leverage (the right) social networks where your audience is active
The obvious first place to turn is social media. Facebook, Twitter, Pinterest, LinkedIn, Reddit, Instagram, Snapchat. Whichever platform best suits your niche and your audience, is the right one for you—and that's actually an important note.
There's no point in trying to promote your blog posts on every social media platform. Take inventory of what you're doing today and look for the ones that give you the best return—then double down on that one network (maybe two).
The key thing here is to experiment and see what works for you.
Each social network naturally appeals to a certain niche and a certain type of reader. This is a pretty broad statement, but generally speaking, here's what works best on each social platform (in mid-2018):
Facebook:

Videos and curated content
Instagram:

High-res photos, quotes, and Stories
Twitter:

News, blog posts, and GIFs
LinkedIn:

Professional content and career news
Pinterest:

Infographics, step-by-step photo guides, visual content
Google+:

Blog posts you want to rank well on Google
Reddit:

Comments about topics in your niche
Luckily there are lots of powerful tools (like Quuu and Quuu Promote) that can help you manage your social media posts throughout the week and increase your level of content exposure to relevant audiences.
2. Pitch guest posts to (larger) blogs that reach a similar audience
One of the best things about building a blog is that most bloggers love to help each other out. And guest posting on other relevant blogs is one of the best ways to connect with an already established audience.
When I first started my blog, I began guest posting very early on. I'd make spreadsheets of the websites that had strong content in my niche (that already ranked well in organic search results), and started to reach out to the editors and blog owners asking if they'd be  willing to accept a guest post from me.
At first, rejection was by far the most common reply to my cold outreach emails for guest posts, but over time as I landed my first handful of reputable guest posts and had more content examples to highlight on my own blog, it became much easier to pitch my offer.
After enough guest posting, there will be a tipping point—for me that was landing my first guest post on the Buffer blog, which significantly increased my authority as a writer. Having that in my portfolio made future guest post pitches much more successful.
It might seem like a lot of work, but those early guest posts are what helped me to build the foundation for having my own audience. What's key is that you want to look for places where your audience already exists and find a way to make yourself present there.
3. Actively participate in online groups, forums and communities
Playing an active role targeted forums and online communities can give you a massive return, and is a great time investment if you're still developing your idea and perfecting the message of your blog.
Look for a topically relevant group to join. For example, if you're making a blog about photography, you could consider joining Facebook groups like Nikon Digital Camera & Photo Enthusiasts (26,000+ members), Nikon D750 Users (27,000+ members) and Nikon UK Photography (13,000+ members).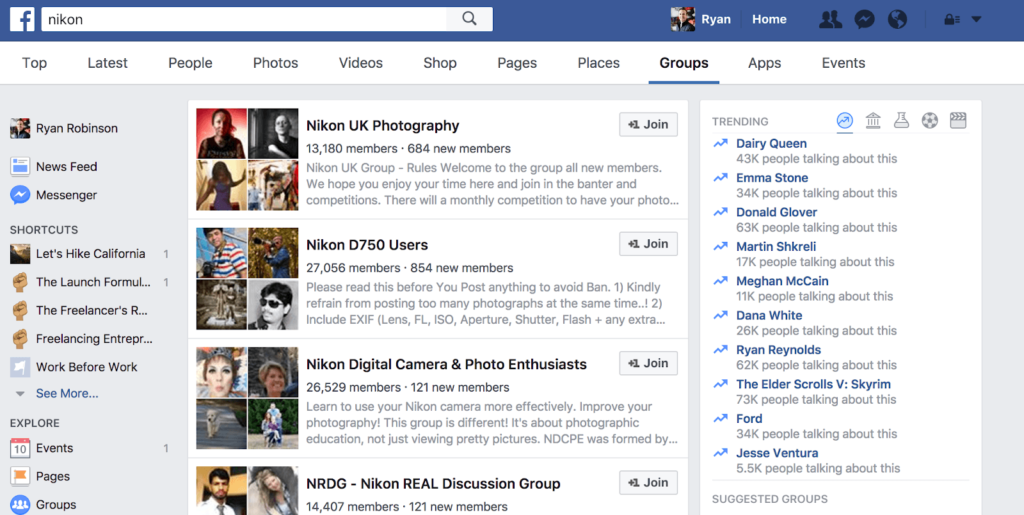 If your blog is relevant to anyone with a DSLR camera, you're sure to find enough people who'd be interested in reading your posts within those groups. Now, if your search doesn't come up with any Facebook Groups with a decent number of members (5,000+) there are some other options. Look for any general Facebook groups that relate to your niche or groups on LinkedIn or Reddit. Remember though, these aren't just places to dump links to your blog posts.
You need to provide value before you ask for anything in return. So start by building relationships and engaging with people there. You never know, you might just come up with some great content ideas in the process.
4. Answer questions on Quora (and do a really great job of it)
If you're not in a position to invest a good amount of time writing engaging, compelling, in-depth answers to relevant questions on Quora (a question and answer site that lets anyone respond to user's queries), I recommend tabling this strategy for now.
The quality bar is very high if you hope to get answers that go viral, but it can be done.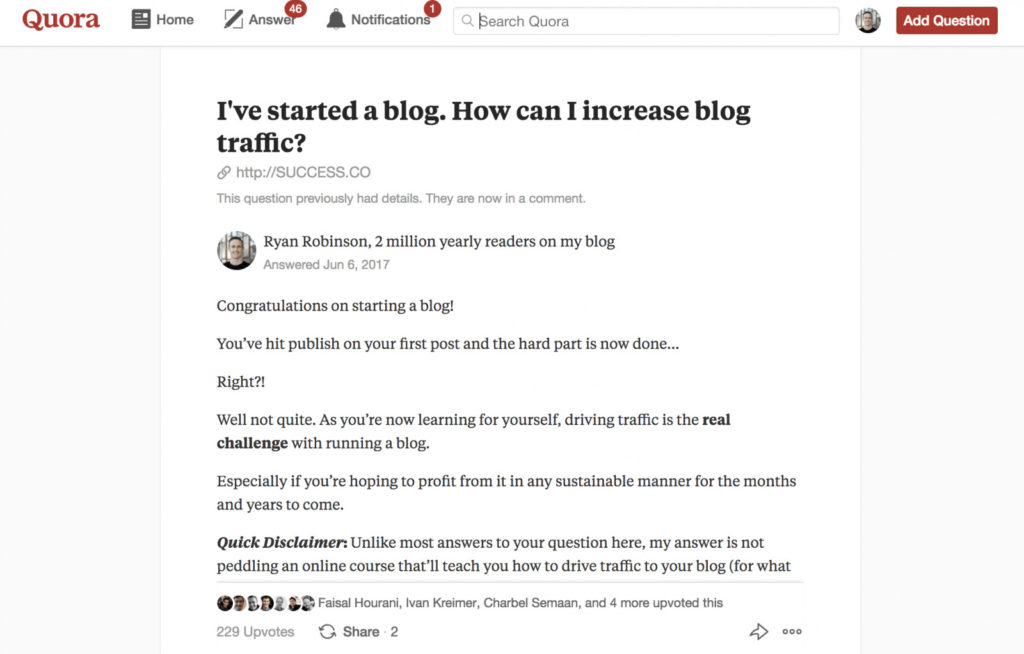 One tactic I've had a lot of success with on Quora, is to search for questions that I've already answered somewhere on my blog (like this Quora answer above about how to get blog traffic that's received hundreds of upvotes and thousands of views).
This helps me cut down on the time investment of writing an entirely new mini-post that  answers the question, and gives me something to use as a rough outline for what I use on Quora—plus I can even link back to a more in-depth answer in a post on my blog.
5. Build an email list and regularly share content with your subscribers
If you're starting from square one today (without an email list)… then this is hands down the most important investment you can start making in the future growth of your traffic.
With my 54,000+ email subscribers, I'm able to immediately deliver thousands of active readers to anything new that gets published on my blog.
Having an email list of people who've (excitedly) opted in to receive your content is the definition of taking your traffic driving into your own hands—no need to rely solely on search engines or social networks.
The first step is asking your readers to subscribe, so start adding email collection forms throughout your blog and website on the pages that already receive the most traffic.
Make your ask more compelling by offering a useful content upgrade. For example, in my guide to creating a bulletproof freelance contract, I offer a free contract template to readers in exchange for their email address. And I use this same tactic with a free course offering in my guide to generating income online and through a series of templates within my essentials to writing an effective freelance proposal—it works very well.
Over time, adding highly relevant (value-driven) content upgrades in the form of assets like templates, courses, and worksheets, will help you build an email list of subscribers that are grateful for the free value you're giving them on a regular basis.
6. Network with other bloggers and mention their content
The more you can get on the radar of more successful bloggers (or brands) in your industry, the more you can start to create opportunities for partnerships, guest posts, content sharing swaps, and other creative collaboration ideas.
One of the best ways to achieve this, is by using a content sharing platform like Quuu that connects to your social accounts and helps you share relevant content from other leaders in your space. Another way, is to mention other relevant bloggers or brands and their content over on your blog when you publish something new.
Here's the exact email I send to bloggers and marketers at the brands I mention, to give them a heads up about their mention on my blog:
Subject: Your feature on my blog
"Hey [FirstName]!
Wanted to reach and give you a quick heads up that I featured your piece about ______________ within my recent (massive) guide to _________________ and it's already gotten a couple hundred shares 🙂
You'll see your mention right near the top of #___ in the article.
Would you mind taking a look at the mention when you have a moment to let me know if the mention looks good & that I'm linking to the best destination for you?
Ryan"
After years of perfecting this very nuanced approach, I've come to learn that it's always best not to immediately ask for them to share or link to your blog post in the initial outreach email.
First, establish the connection based on the (awesome) value you're providing them—don't ruin the relationship with an ask before you've even gone on your first date. If they reply positively, then you can ask if they'll share your post or pitch them on the idea of taking a guest post.
Ultimately, doubling your traffic and building an audience around your blog will be driven by how much your readers resonate with what you're putting out there.
If you want people to read what you're writing, you need to give them a reason to.
Write transformative content, build real relationships with your readers (and other bloggers in your space), share what you're learning along the way, and create a movement.
Do that… and blog traffic will come from everywhere.
About the author: Ryan Robinson is a content marketing consultant to the world's top experts and growing startups. He teaches more than 2 Million yearly readers how to start and grow a profitable side business on his blog, ryrob.com.
Summary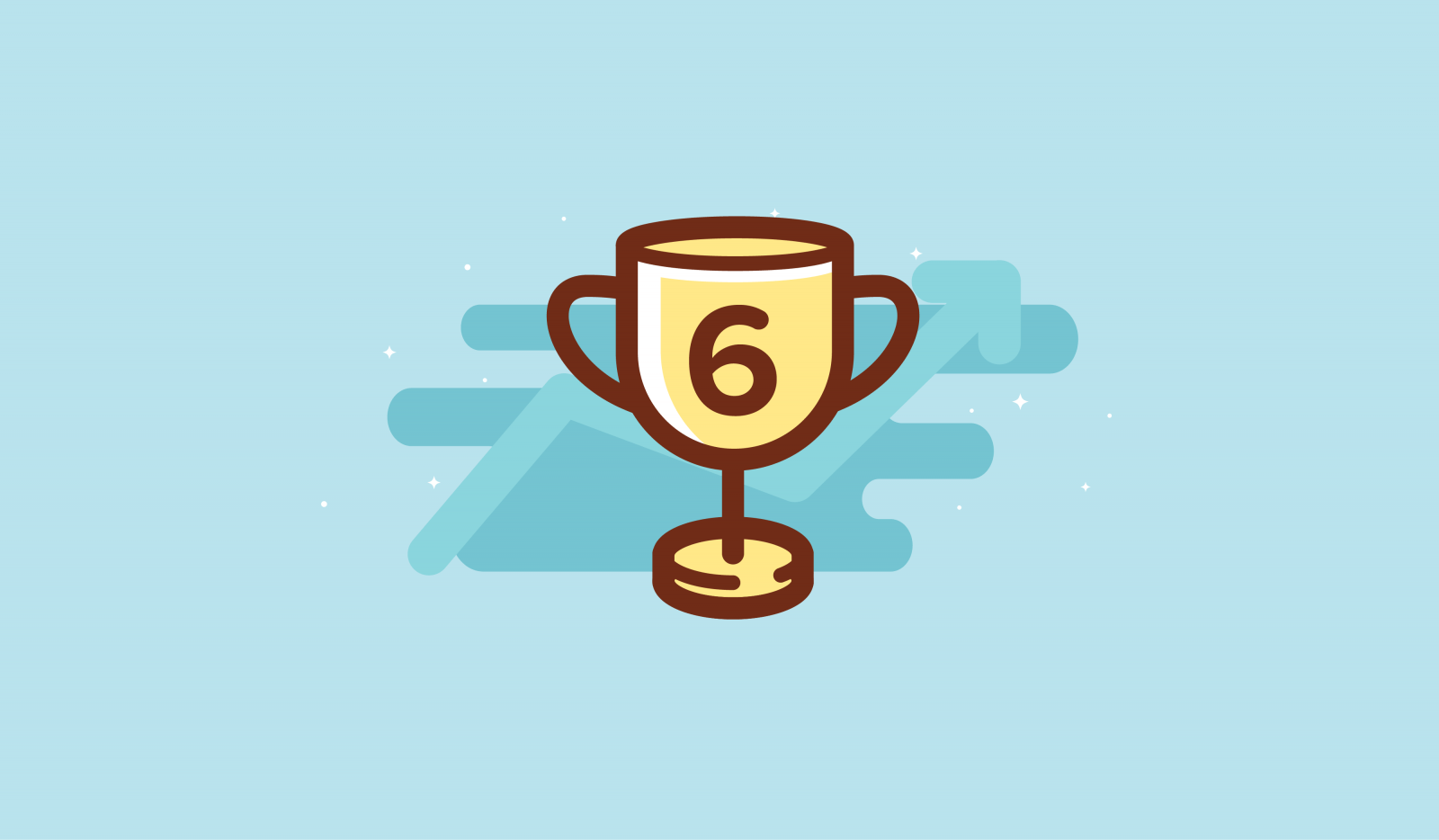 Article Name
Blog traffic can be doubled with these 6 proven strategies (on the side)
Description
Whether you're in it to build blog traffic and monetize your own blog—or work on growing the traffic for your company's website, there's no doubt you'll hit a plateau every now and then.
Author
Publisher Name
Publisher Logo