From Hustling as a Teen, to Being a Leading Entrepreneur: 3 Business Lessons Neil Patel Wants to Pass On

5

min read
Reading Time:
4
minutes
As humans we're naturally risk averse, and prefer to follow the conventions set out for us in life by the majorities before us. Why? Because it's safe. However, in the world of work, there always have to be leaders. Whether they're people or companies, we need people to change the world and strive for something exceptional that doesn't necessarily exist. Without them we don't move forward as a planet, without them the hordes do not have someone to work for, to learn from, to be inspired by.
Neil Patel is one of the people who was destined to take the path least trodden from an early age. His tenacity, resourcefulness and commitment has inspired me and rightly captured the attention of many many others, including former President Barack Obama. In a recent conversation with Neil I wanted to pick his brain for some tips that he's learnt along the way that might help other aspiring business leaders and influencers.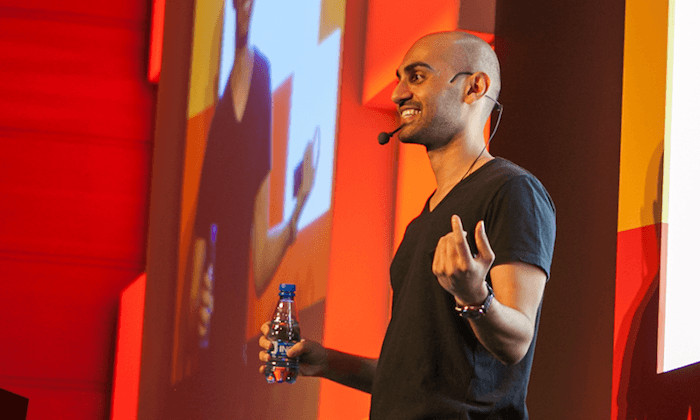 Long before Neil became recognised as a top 100 entrepreneur by the UN, and co-founder of Crazy Egg, Hello Bar and KISSmetrics, he was relentlessly focused on his path to be different, control his career and make more money. Neil told me that he had always had entrepreneurship in his blood brought about by the direct influence of his uncle's own business endeavours and the work ethic illustrated by his parents.
It all started after years of contemplation about how to change his lifestyle at John F. Kennedy High School, where he started to sell burned music CDs to his classmates. Next came a new sideline of flogging black boxes that he had procured from eBay. A few grand in profit, and well and truly bitten by the business bug, Neil wanted more. Even at such an early age Neil appreciated that this wasn't a long term career, so he pivoted to buying and selling car parts at discount rates.
I got the impression that I wasn't hearing even half the story. On reflection, Neil told me:
"Focus would have helped me get from A to B quicker. Sadly, it took me possibly over ten years to learn that. If I could give one bit of advice for people starting out it would be to learn only one thing that you're truly passionate about, and do it exceptionally well; focus all your time and energy doing what you love in life!"
It's fair to say that all entrepreneurs will experience both highs and lows. It comes with the territory; you need to be able to deal with more risk and bigger swings, both financially and emotionally. Certainly this is something that I myself have suffered with in my career.
Neil told me about how after he'd launched his first Internet marketing business he was making more money than ever before and with this newly earned cash he had decided to start investing in other areas, including a hosting company which ultimately sank, resulting in Neil losing all of the money he had invested. This is a pretty big swing for a young man to experience. So how did he manage to get through that and come out stronger than ever before?
"A wise man once told me that someone always has it worse than you, or better than you, so keeping a sense of perspective helps you deal with the emotional swings" and "If you can identify objectively why you've hit this low and learn from it quickly then you've actually taken a step forward in terms of experience and will be armed with a way of avoiding another future pitfall."
I thought Neil hit the nail on the head there. A good sense of perspective is invaluable to anybody, whether an entrepreneur in the midst of a chaotic business whirlwind, or someone just having a bad day in general. Retaining that sense of balance will keep you focused and calm so that you can make better, more objective decisions to help you move forward constructively.
Following this hiccup Neil went on to launch Crazy Egg which created an enormous buzz; he was still running his Internet marketing company, speaking at conferences worldwide, and, studying at college, full time! In short, he was working like crazy.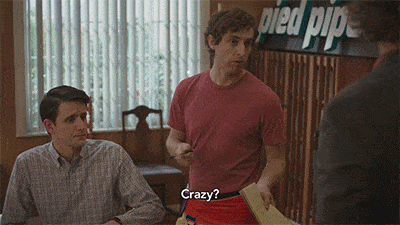 Once he and his business partner saw Crazy Egg begin to take-off financially, they identified the earning potential of software companies with recurring revenue models. They both decided to invest more time and money into launching SaaS companies that specifically solved problems that business owners were facing. From this strategy KISSMetrics was born and is still flourishing to this day.
Listening to Neil, it was hard not to daydream about where my own company would be one day, and it quickly took me back to times when I too deliberated on how to get traction for one of my earlier companies before Quuu. So I asked Neil how he goes about really driving growth in a startup, is there a 'go to' strategy?
"Firstly, make an Excel spreadsheet and try to list all the growth ideas you can that are 'low hanging fruit', so choose the highest impact stuff that is easiest to achieve, and go through that list from top to bottom. You can also try giving your service or product to influential people in your industry and blow them away with it, so they'll hopefully write about you. I built a reputation for myself by just being honest and over-delivering on my service offering, this worked really well for me especially in those early years!"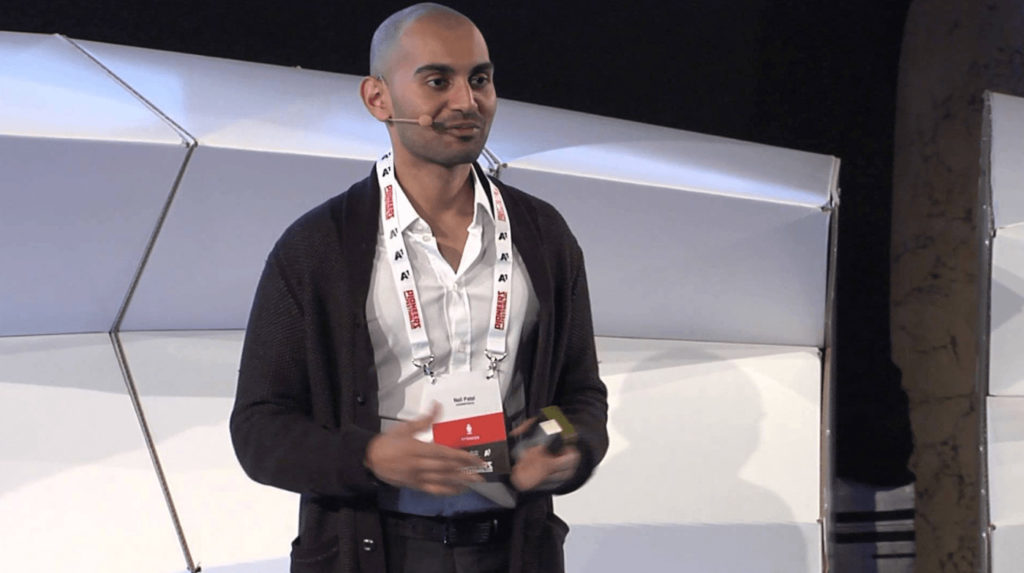 Overall, what came out of my chat with Neil was that above all else you have to love what you're doing, commit to it, and become an expert in that area. Passion and specialisation in your chosen area will get you a long way. You don't have to have been hustling from an early age like Neil, with the right commitment and approach, anyone can start and grow their own business.
What business lessons have helped you along the way? Is there anything you still struggle with? Share your thoughts in the comments below, or tweet us @Quuu_co!